Winter Disconnection Ban for Electricity and Natural Gas Starts Today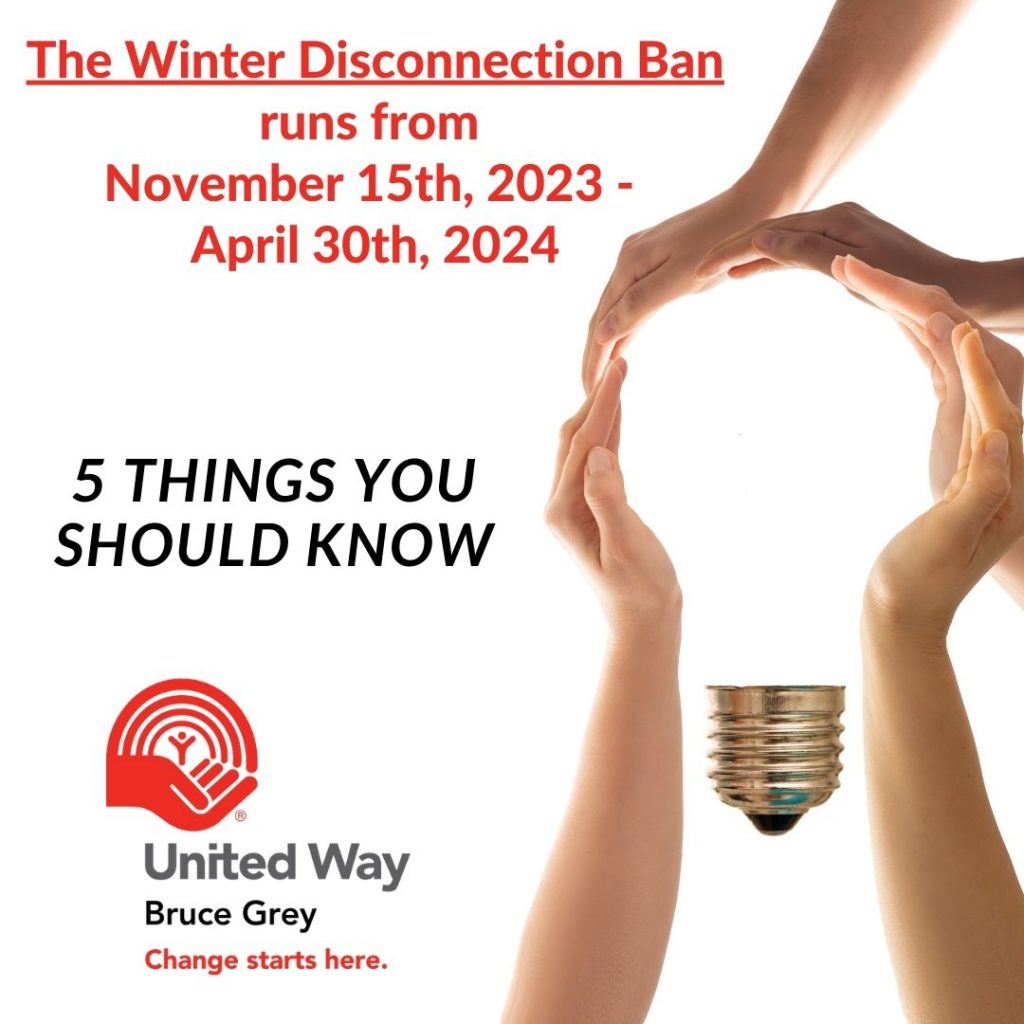 Here are 5 important things that residential customers should know about the ban:
Electricity and gas distributors are banned from disconnecting residential customers for non-payment from November 15 to April 30.
Electricity and gas distributors have until December 1 to reconnect residential customers who were disconnected for non-payment before November 15.
Electricity distributors may not install load control devices (devices that limit how much electricity is supplied to a home) on homes from November 15 to April 30.
Electricity and gas distributors can continue to charge late payment fees on past due amounts during the winter disconnection ban period.
It's your responsibility to pay your electricity or natural gas bill on time. We recommend making regular payments throughout the ban. If you can't, the most important thing to do is to stay in contact with your electricity or gas distributor and make payment arrangements, or see if you qualify for financial assistance.
For more information on assistance programs for low-income families, please visit:
https://www.oeb.ca/rates-and-your-bill/help-low-income-consumers
For more information about the United Way of Bruce Grey Utility Assistance program, please visit:
https://unitedwayofbrucegrey.com/services-offered/utility-assistance-program/
For all other utility-related assistance programs, please call 211 to learn about programs that may be available in your area.
Winter Disconnection Ban Information Source: https://www.oeb.ca/newsroom/2023/winter-disconnection-ban