Financial Information
Under normal conditions, the United Way does not receive any government funding, outside of grants applied for.  We rely on the community to support our work and are accountable to our donors and our grantors. This year, with the Covid-19 pandemic, funds were received as part of the federal Emergency Community Support Fund. These funds were in turn granted to local community-based agencies who were directly serving and supporting the vulnerable during the pandemic.
Community Impact 2020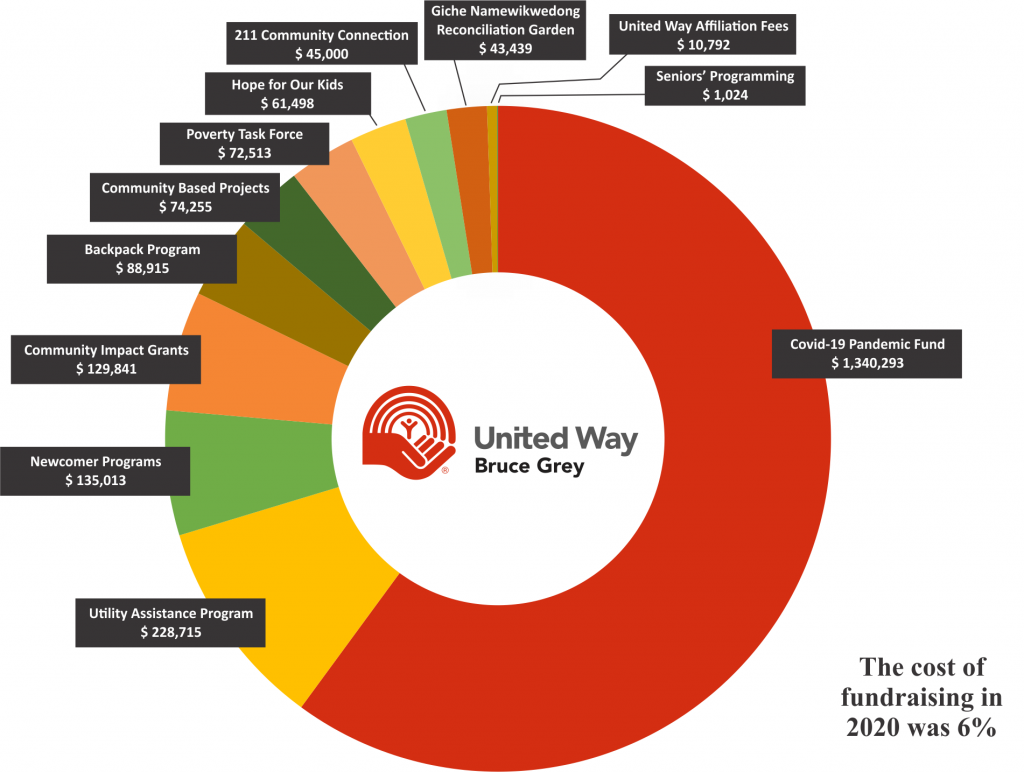 Financial Statements
Our annual audit is posted every March, upon completion and presentation to our Annual General Meeting.
Here are the last few years of audits:
For more information about our financial information, please contact us at: manager@unitedwaybg.com or 519-376.1560.