Coldest Night of the Year: Saugeen Shores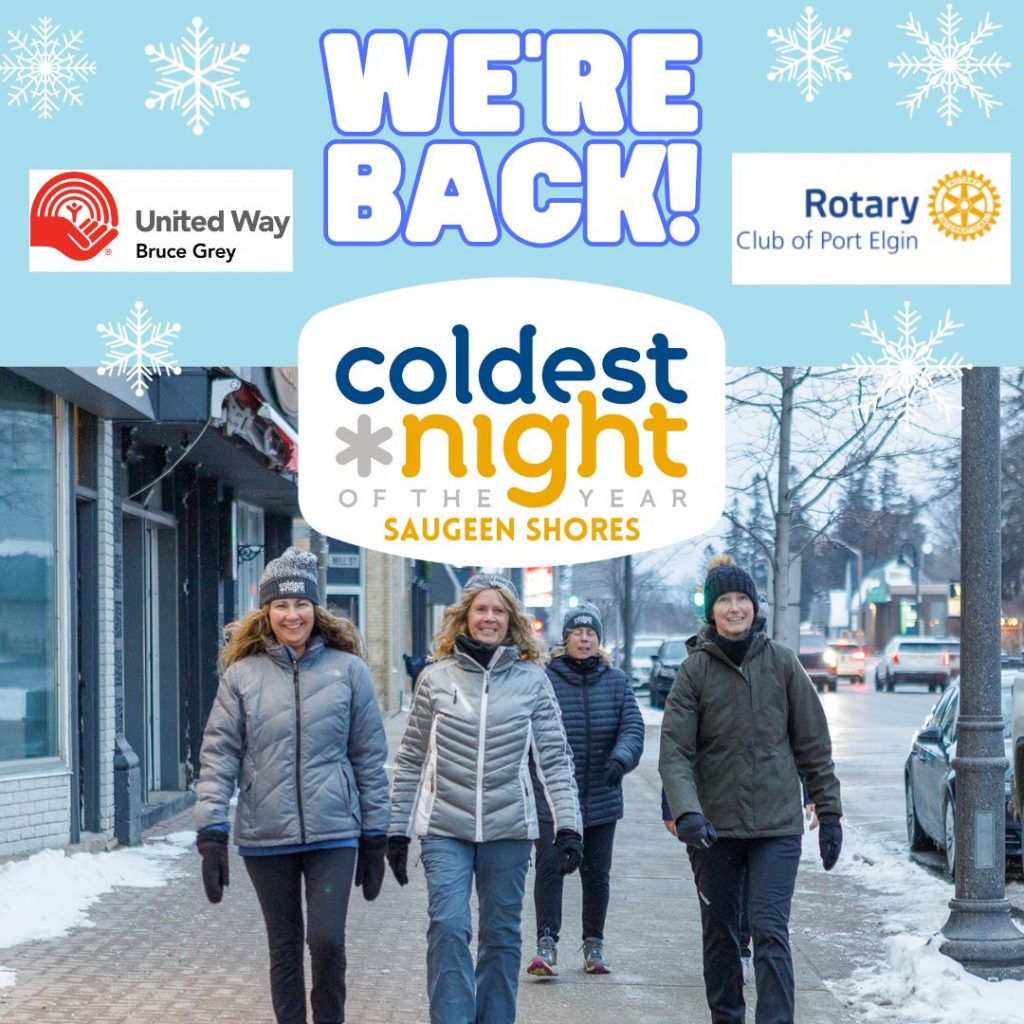 Coldest Night of the Year (CNOY) is coming back to the AMAZING town of Saugeen Shores on February 24th, 2024.
What is CNOY?
It's a fundraiser that focuses on helping people in your community who are experiencing Hurt, Hungry, and Homelessness. You sign up, ask for pledges, and do either a 2km or 5km walk in the cold to help the people in your community. 2023's event was a HUGE success and we're hoping 2024's will be the same.
Who are the Charities and how do they support Saugeen Shores?
United Way of Bruce Grey has been around for 25 years. Their mission statement says: To meet unmet needs in Bruce and Grey Counties by mobilizing volunteer and financial resources in the common cause of caring. They help Saugeen Shores and Saugeen First Nation residents with utility assistance, fully stocked backpacks, and a financial literacy program. Also, by giving grants to programs, projects, and agencies in Grey Bruce.
Rotary is a global network of 1.2 million neighbors, friends, leaders, and problem-solvers who see a world where people unite and take action to create lasting change – across the globe, in Saugeen Shores, and in ourselves.
The Port Elgin Rotary Club has dedicated members who work together, raising money and awareness, to do good for their community and the world as a whole. Their current focus is on inter-generational healthcare at our local hospital, our local hospice, and the mental health of our youth.
Come out to show your support to the community! Sign up today and please help spread the word about this truly awesome event!
Sign up here: https://cnoy.org/location/saugeenshores
Here are some photos from CNOY Saugeen Shores 2023: