SOS Helps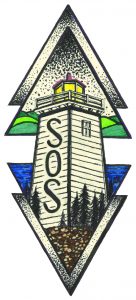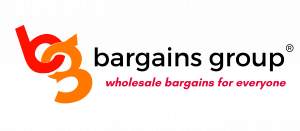 You can support the SOS team by bulk purchasing homelessness supplies here
Or by participating in a Kits for Cause team building event!
Goal:
The Support Outreach Service "SOS" provides person-centred, multi-disciplinary, multi-sectoral health and social mobile response to improve health outcomes and health equity of highly marginalized individuals who experience barriers in access to traditional health services in Grey and Bruce Counties.
Team Members:
Nurse Practitioners (Brightshores Health System) – Primary Care and Addictions
Mental Health Counsellor – CMHA
Community Paramedics – Grey County
Social Navigator – United Way Bruce Grey
Services Provided:
The collaborative mobile SOS team supported by physicians engaged with addictions medicine will partner with healthcare and social service organizations (outlined in visual representation below) to offer the following:
Medical Care: episodic and follow up care including wound care, infectious disease assessment and treatment, preventative care including broad vaccination in partnership with Grey Bruce Health Unit
Addictions Care: supportive addiction treatment brought directly to those in need. Inclusive of medical intervention and ongoing care plan aligning with patient's goals, provision of harm reduction equipment and non-punitive safety education.
Crisis management particularly in response to opioid use emergencies and adverse events: real time collaborative response in partnership with 911 emergency response; every effort to provide team-based follow-up care within 72 hours
Comprehensive Mental Health Care: episodic and ongoing mental health care founded in inclusion and dignity and inclusive of counselling and access to case management as needed
Wrap-Around Social Care: immediate support to meet broad social needs from food and clothing to emergency housing
Supportive System Navigation through consistent team: foundational engagement and ongoing building of trust and rapport easing referrals and access to wider healthcare and social services
Operations
Monday-Thursday 8:30am-6:00pm @ 519-379-8743 or @ sos@cmhagb.org (please note that messages are not reviewed 24/7.
For emergency response call 9-1-1, or the Mental Health Crisis Line of Grey Bruce 1-877-470-5200)
For First Responders or Front Line Workers looking to make a referral, with client consent the team can call or drop by in person at the SOS Markets in Hanover and Owen Sound on opposite Wednesdays or check the online calendar for the closest pop-up clinic
Rogers Grey County with Safe n Sound has produced a show called We All Belong. Host Carol Merton interviews community members on their experiences. In the video below she interviews the mobile SOS team.