Giche Namewikwedong Reconciliation Garden Project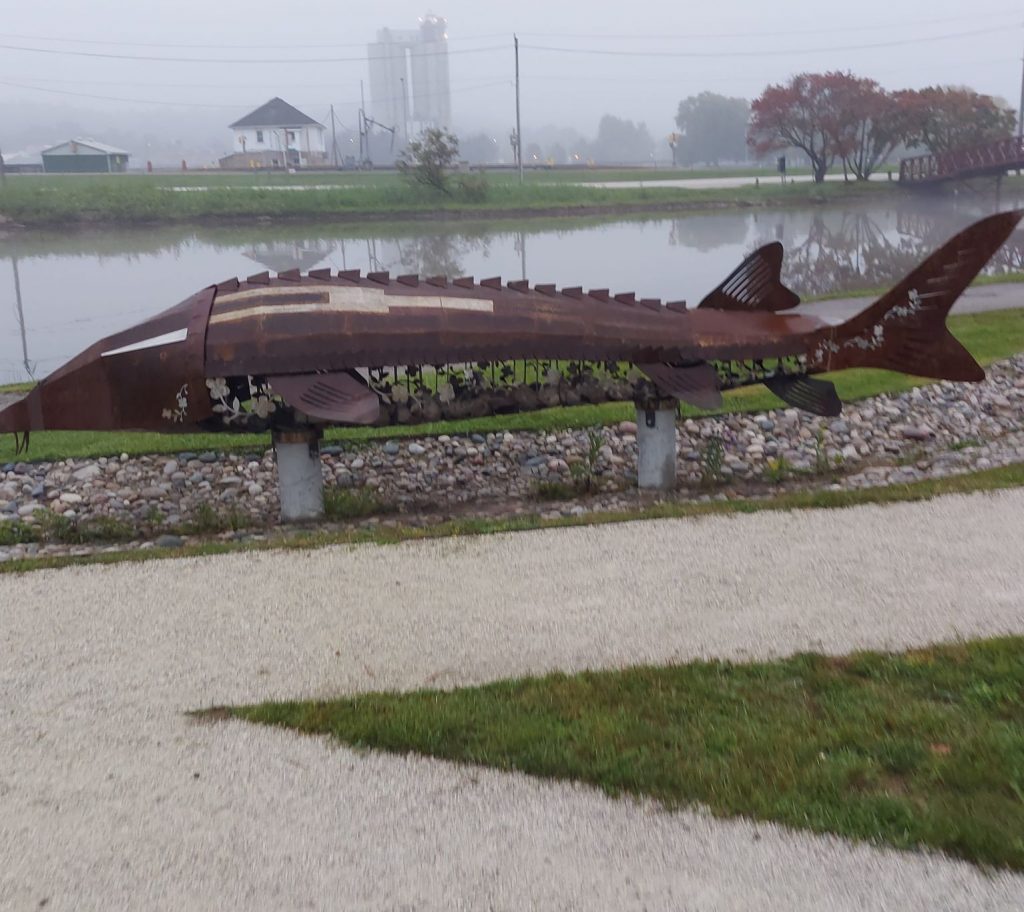 Giche Namewikwedong Reconciliation Garden Project
The Giche Namewikwedong Reconciliation Garden Committee was established in 2010 to plan, fund and build a permanent Healing and Reconciliation Garden to recognize and celebrate Indigenous history and culture. The City of Owen Sound has dedicated a portion of Kelso Beach Park in support of this initiative. Since that time, the Committee has worked with the City and with Indigenous and community stakeholders to develop a detailed plan for a gathering place for all; a place that will feature Indigenous art, history and cultural references.
Located on the traditional territory of the Saugeen Ojibwa Nation, very close to the site of the original Nawash Village, the Garden will be a contemplative place where our communities and visitors can pause, learn, reflect and consider the legacy of Residential Schools and the intergenerational trauma that still exists today. Through understanding our history, the healing process can begin. The project will enable all cultures within our community to move forward with shared understanding and respect, humility and love in our hearts, walking softly and ever mindful.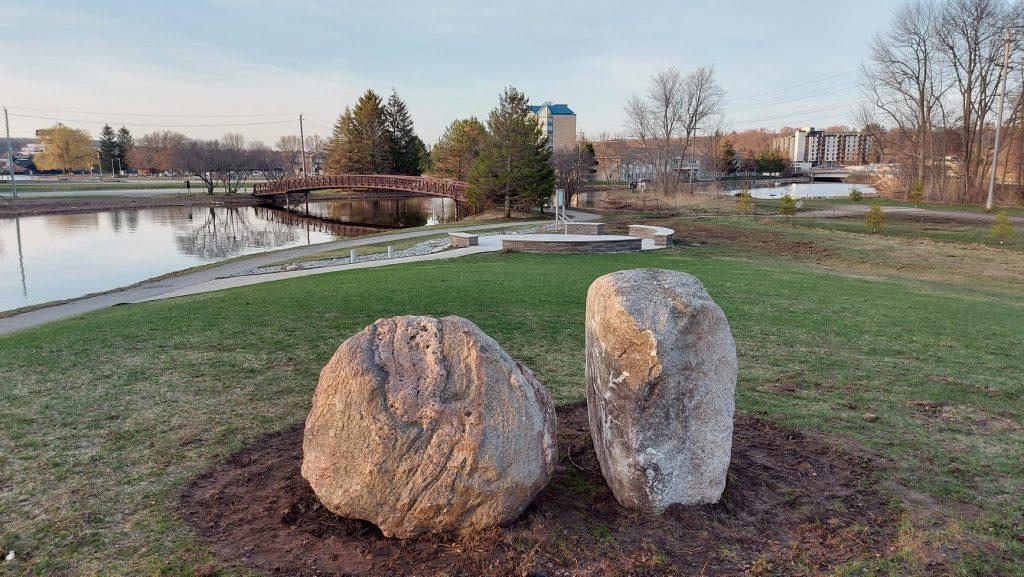 The project was a highlight of the City of Owen Sound's 160th and Canada's 150th ten-day celebration, Maawanjiding: The Gathering, on July 1st, 2017, at which time an official dedication ceremony for the garden was held at the site.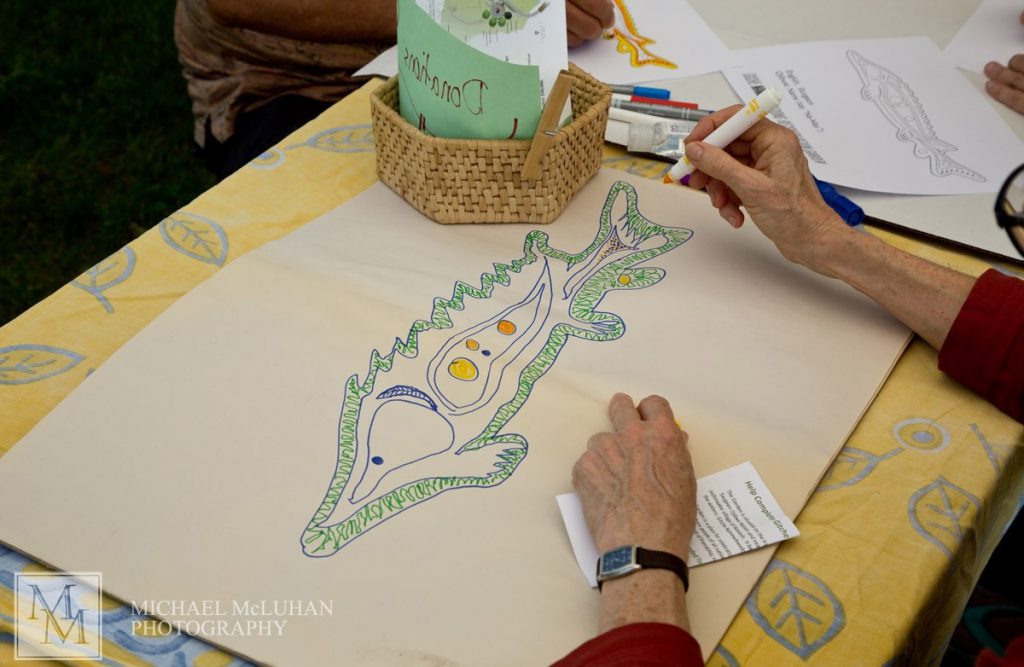 The art pieces will share indigenous culture and healing practices. The Sturgeon sculpture installation brings the 7 dodem teachings and family names. The indigenous plants in the gardens will tell stories and legends of the history of the location. The project will reclaim place, culture, ecology and wellness. Several interpretive plaques will be placed to educate, inspire and encourage further research by the visitor. We have engaged community organizations, along with Elders and Knowledge Keepers from the Saugeen Ojibwa Nation and Métis communities, who are guiding the project with their cultural knowledge and wisdom. We are proud and excited to acknowledge, share and celebrate the history and culture of the First Nations and Métis peoples of the Grey Bruce area.
Grandmother Sturgeon has arrive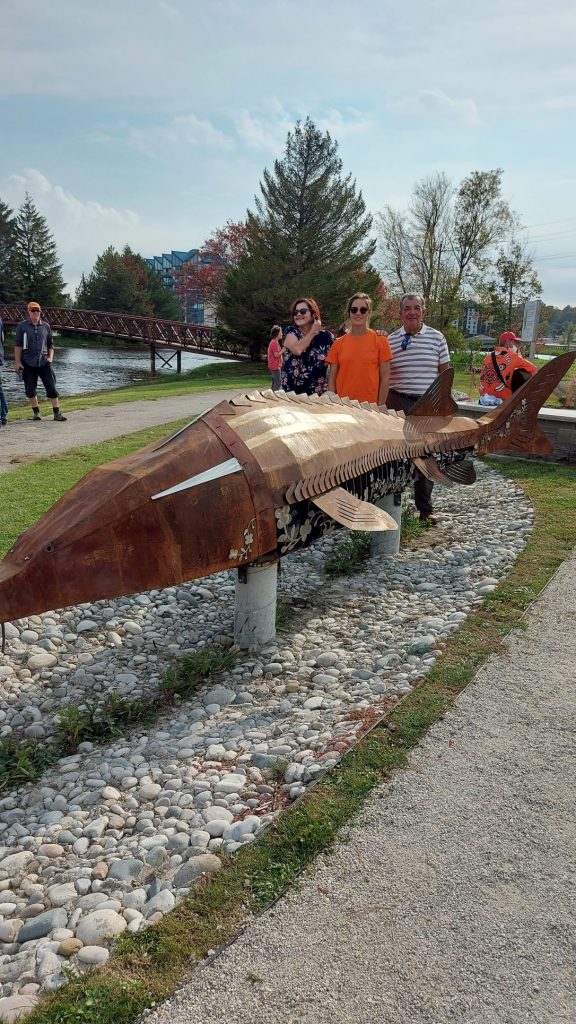 On Saturday, October 2nd, 2021, the Gitche Namewikwedong Reconciliation Garden Committee hosted a public event that celebrated the installation of Nookomis Gitche Name' Kwe – a Grandmother Sturgeon sculpture by Indigenous artist Kathryn Corbiere. 
You can watch the reveal here on YouTube
Help us add to this place of peace and gathering.
The United Way of Bruce Grey is hosting the funds for this project. Donations through our online portal powered by Canada Helps are tax receiptable. Donations can be made in person or by mail at the United Way office: 380 9th street East Owen Sound ON N4K 1P1. The United Way is donating administration costs such as receipts, bookkeeping etc. but is recouping credit card fees.
For more information please contact us: