Campaign Tools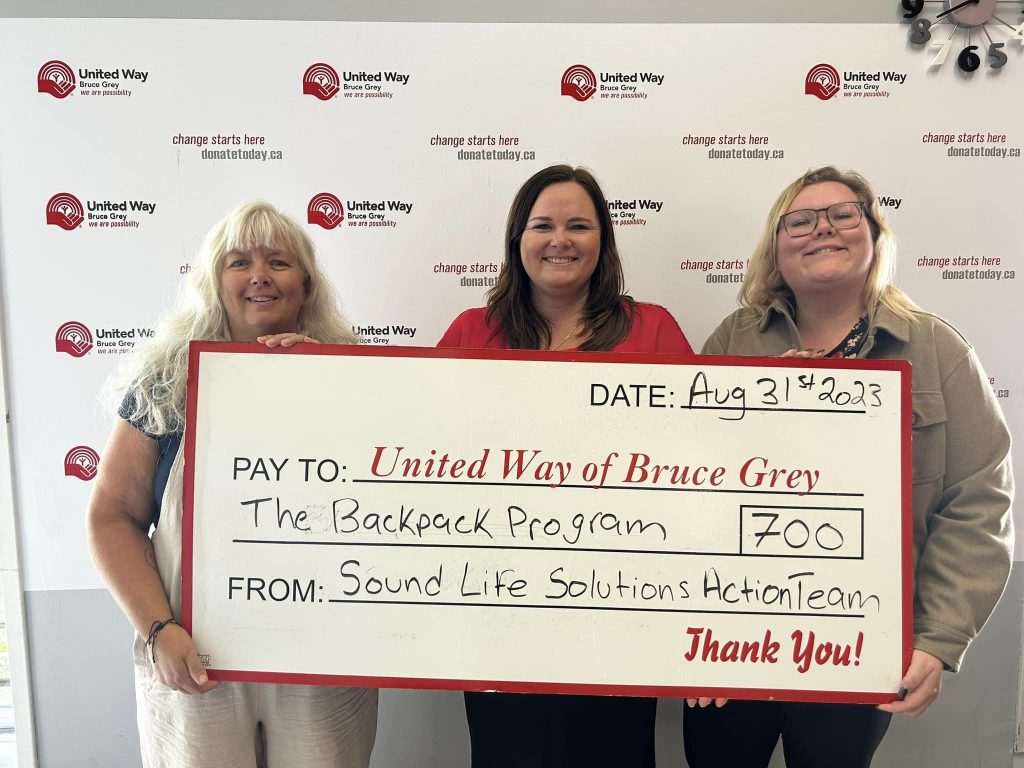 A great campaign starts with you!
Are you interested in supporting your community while engaging your employees, group, club, friends, or family in a rewarding experience? With a United Way fundraising campaign, you can achieve both by enlisting one of your members to act as a campaign coordinator. In some places, the coordinator forms a small committee of their peers to help organize the campaign and maximize participation.
The United Way brand is recognized worldwide and holds significant value. We commend your decision to showcase your company with our highly recognizable and socially conscious organization, demonstrating your pledge to support the less fortunate in the communities of Bruce and Grey Counties.
Helpful Tools
Below you will find useful resources to ensure a successful campaign.
1. LEARN MORE: Why the United Way of Bruce Grey?
The mission of our organization is to meet unmet human needs in Bruce and Grey Counties by mobilizing volunteer and financial resources for the common cause of caring.
We believe that…
Everyone matters
Everyone deserves a hopeful life
Everyone can help someone
If you have the same beliefs, we are your charity!
Learn about the work we're doing in the community to create better lives for all. 
Follow the journey:
Facebook
Instagram
Twitter
LinkedIn
Make sure you follow and tag us in any posts about your fundraiser so we can help get the word out about it!
2. PLAN: Inspiration and creativity are great starts to a successful campaign.
Campaigns present a valuable chance for groups to delve deeper into their local community while also providing support to United Way Bruce Grey- and the best part? It's an enjoyable experience for all involved.
By launching a campaign within your organization, your team will find themselves freshly invigorated, feeling a renewed sense of pride and satisfaction. Morale is boosted, with benefits overflowing far beyond the campaign's completion.
Not only does an employee campaign provide an array of personal rewards for the individuals who take part, but it also offers ample opportunity for professional development via project management, leadership, and organizational skills acquisition.
Participation in a workplace campaign increases awareness of your community's happenings, catapulting your employees into active citizenship roles within their lives both in and outside of the office. Beyond that, it generates sheer positivity and recognition of your organization's dedication to bettering the community.
Engage your team and lead by example with your annual campaign contributions. Highlight your exceptional commitment and dynamic creativity by qualifying for the Workplace Campaign Awards, which celebrate the exceptional leadership demonstrated by those who take part in this annual affair.
PLAN:

Create an idea or concept and set the stage for a successful campaign.

SHARE:

Deliver an engaging and fun campaign in your workplace.
WRAP-UP: Thank your donors and volunteers and lay the groundwork for next year's campaign.
Fundraising Ideas
for Your Campaign
3. Let's get started!
One of the keys to success in motivating your campaign team and workplace is to establish a clear and inspiring vision. Setting specific goals, both for fundraising and staff participation, can help everyone on your team feel energized and involved, and give meaning and purpose to your campaign efforts.
At the United Way of Bruce Grey, we offer a range of programs and funds that you can choose from to support your fundraising. Whether you're looking to make a difference in early childhood education, mental health, and addiction services, or any number of other important areas, we have a cause that can help focus your team's efforts and provide a sense of accomplishment as you work towards your goals. So if you're looking to motivate your team and make a difference in your community, consider joining forces with us today!
At the United Way of Bruce Grey, we have a variety of programs and funds that you can designate as your recipient for your fundraising efforts. They include:
Backpack Program
Hope for Our Kids Fund
Utility Assistance Program
SOS (Supportive Outreach Service)
Our Community Fund (all the above & more!)
Assemble your Campaign Team!
Assemble a superstar team to help plan and execute your campaign. Some suggested roles:
Canvassers:

ensure everyone in the workplace is asked and given the opportunity to participate in the campaign


Events Coordinator:

designs and implements events to support fundraising efforts

Communications & Tech Coordinator: Ensures communication with the entire team and helps facilitate virtual meetings and events.

Be sure to also include representatives from various levels of staff including Senior Management and Union representatives, etc.
Kick off your Campaign!
A great campaign begins with an exciting launch!
The kick-off:
Marks the start of your United Way campaign

Gives everyone the chance to learn about the impact of their donations. This empowers them to make informed decisions about donating and builds morale by bringing everyone together around a common cause. It's an excellent exercise in team building!

Builds morale by bringing people together around a common cause. Makes for an awesome exercise in team building.

Gives senior management/leaders an opportunity to rally and motivate the group.

Throughout the campaign, it's important to clearly communicate United Way's impact through captivating stories, inspiring videos, and other materials via email or your office intranet.

Distribute pledge forms or email links to online giving platforms immediately after the event. Keep the momentum going by encouraging ongoing engagement, highlighting progress towards your campaign goals, and recognizing generous donors.
With a strong kick-off and consistent messaging, you'll inspire your team to make a difference and support your community through United Way!
Rest assured, United Way staff is ready to support you every step of the way to ensure your campaign is both fun and successful. So why not get started today? Simply call us at 519-376-1560 or email fundraiser@unitedwaybg.com to learn more or to begin your campaign.
Together, we can make a difference in the lives of those in our community.