Campaign Tools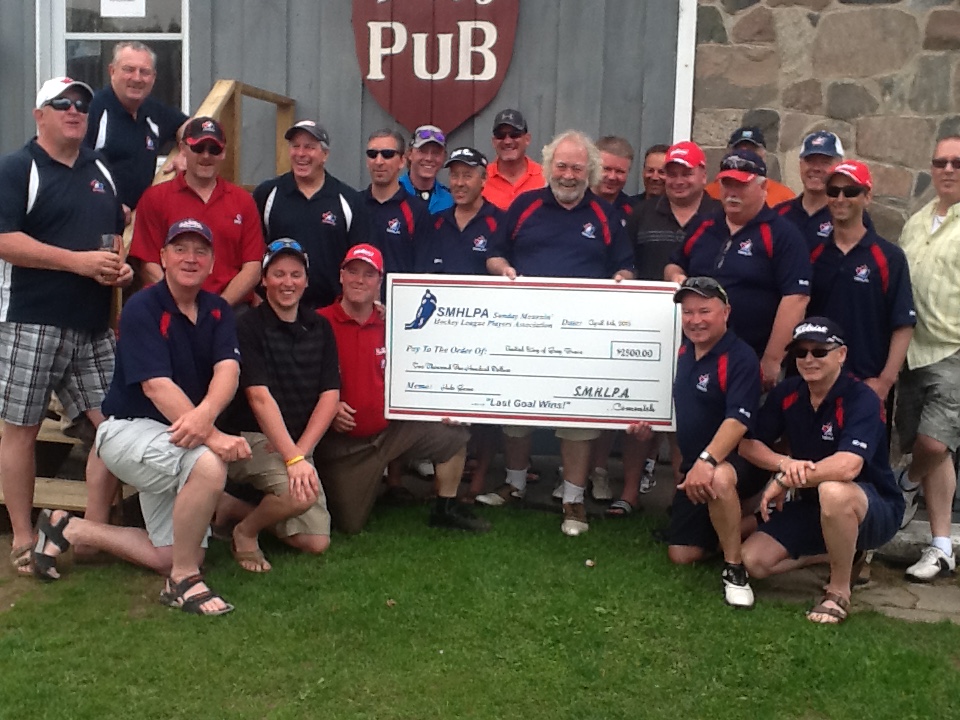 A great campaign starts with you!
Welcome back Champions and Ambassadors!   2020 has indeed been a year of unprecedented challenge for all of us at the United Way of Bruce Grey.
As always, we remain passionate and committed to supporting those who are most in need in our communities across our region.  Now, more than ever, we are relying on volunteer leaders like you who give generously of your time and efforts, to inspire others into action and improve lives across Bruce-Grey.
Change can start with two people, at a town meeting, a union meeting or even in a classroom.   Once the conversation begins, it grows and expands as we engage more people and mobilize collective action. As change happens, new things are possible. At the United Way of Bruce Grey, we're proud of your role as leaders, conveners and participants in changing things for the better in our communities.
The United Way brand is recognized throughout the world and carries tremendous value. When you choose to showcase your company with a highly recognizable and socially conscious organization, you are showing your commitment to supporting those less fortunate in communities across Bruce and Grey Counties.
Helpful Tools
Below you will find useful resources to ensure a successful campaign.
1.)  LEARN MORE:  Why choose the United Way of Bruce Grey?
The mission of our organization is to meet unmet human needs in Bruce and Grey Counties by mobilizing volunteer and financial resources in the common cause of caring.
We believe that…
Everyone matters
Everyone deserves a hopeful life
Everyone can help someone

Get to know us through the eyes of our 2019 Annual Report and our Donor Impact Report:
A great way to get to know our organization is to take a look at the work we did in the previous year.  Our Annual Report provides background information along with interesting data and details on the profound difference donor dollars have made to struggling families in our communities. Our Donor Impact Report provides detailed data on the difference donors have made in the previous year.


2.) PLAN: Inspiration and creativity are great starts to a successful campaign.
As the Covid-19 pandemic continues to be a factor in everyday life, companies have had to adapt to the every changing world of physical distancing, employees working from home and other challenges. With this in mind, Campaign Ambassadors have to be extremely creative to deliver their messaging around campaign planning and engagement. Many organizations are adapting a completely digital approach while others are still able to offer a more grass roots approach.
As a workplace champion, you have the opportunity to bring your colleagues together to support their local communities through an exciting and engaging fundraising campaign.
We have the tools you need to help support your fundraising efforts. Whether it's virtual or in-person, planning a great campaign can be really easy, especially if you take it one step at a time.
PLAN:

Create an idea or concept and set the stage for a successful campaign.

SHARE:

Deliver an engaging and fun campaign in your workplace.

WRAP-UP:

Thank your donors and volunteers and lay the ground work for next year's campaiagn.
Let's get started!
The most effective way to motivate your campaign team and workplace is to set a vision and goals and work towards them.
You can choose to set separate goals for fundraising and staff participation that will help your workplace celebrate their Campaign achievements.
At the United Way of Bruce Grey, we have a variety of programs and funds that you can designate as your recipient for your fundraising efforts. These include:
Our Community Fund
Backpack Program
Hope for Our Kids Fund
Utility Assistance Program
Support for Newcomers
Assemble your Campaign Team!
Assemble a superstar team to help plan and execute your campaign. Some suggested roles:
Canvassers:

ensure everyone in the workplace is asked and given the opportunity to participate in the campaign


Events Coordinator:

designs and implements events to support fundraising efforts


Communications & Tech Coordinator:

Ensures communication to the entire team and helps facilitate virtual meetings and events.

Be sure to also include representatives from various levels of staff including Senior Management and Union representatives, etc.
Kick off your Campaign!
A great campaign begins with an exciting launch!
The kick off:
Marks the start of your United Way workplace campaign

Provides employees with an opportunity to hear about the impact of their donations so they can make informed decisions about donating

Builds morale by bringing employees together virtually or in-person around a common cause. Makes for an awesome exercise in team building.

Gives senior management an opportunity to rally and motivate the staff

Throughout the campaign, clearly communicate United Way's impact via stories, videos and other materials through email or your office intranet.
Distribute pledge forms or email links to online giving platforms immediately after your kick-off event
Thank you for supporting the United Way of Bruce Grey and for making a difference in the lives of those in need!
We really appreciate your efforts!!
Have questions about hosting a Fundraising Campaign, we are here to help!
Please reach out to us at 519-376-1560 or by email at comms@unitedwaybg.com