Vital Signs Report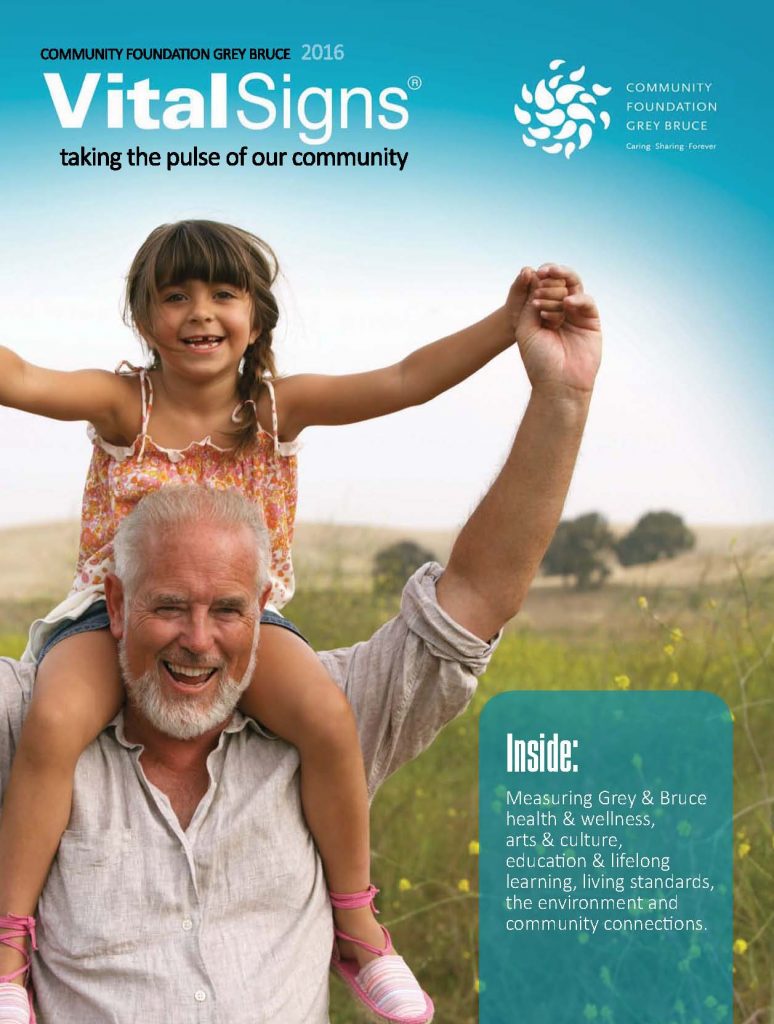 (OWEN SOUND, ONTARIO) September 27, 2016 – Community Foundation Grey Bruce will release its first Vital Signs report on Tuesday, October 4 at 10 am in the atrium of the Grey Bruce Health Unit, 101-17th Street East, in Owen Sound, Ontario. Please join us to hear highlights of the report as it goes live on the Foundation's website at www.communityfoundationgreybruce.com.
The 2016 Vital Signs report, published as part of a national program led by Community Foundations of Canada, provides an engaging overview of how Grey Bruce is faring in key quality of life areas. To present a snapshot of Grey Bruce's vitality and well-being, the report brings together local data and knowledge on a wide range of interconnected topics from health and housing to education and the environment.
Kimberley West, Chairperson of the Community Foundation Grey Bruce says: "The Foundation hopes to convene conversations about the findings of our Vital Signs report, bringing together leaders and decision-makers within the community around some of the key issues raised in the publication."
Community Foundation is one of 32 community foundations across Canada participating in this year's Vital Signs program. More than 85 communities across Canada and around the world use Vital Signs to mobilize the power of community knowledge for greater local impact. For more information about Vital Signs or to access local reports, visit www.vitalsignscanada.ca.
About Community Foundation Grey Bruce
Established in 1994, Community Foundation Grey Bruce builds community vitality now and for future generations by encouraging endowment building and facilitating philanthropic partnerships within Grey and Bruce counties. The Foundation grants to a wide variety of non-profit organizations that, in turn, provide necessary initiatives and services for the people of this region. Additionally, the Foundation offers leadership in identifying community issues and convening discussion.
About Vital Signs
Vital Signs is a national program led by community foundations that leverages local knowledge to measure the vitality of our communities and support action towards improving quality of life. Learn more at www.vitalsignscanada.ca.
For media interviews, please contact:
Stuart Reid, Executive Director, Community Foundation Grey Bruce
519.371.7203
stuart.reid@cfgb.ca
www.communityfoundationgreybruce.com