United Way Ladies Night @ Stone Tree Golf Fitness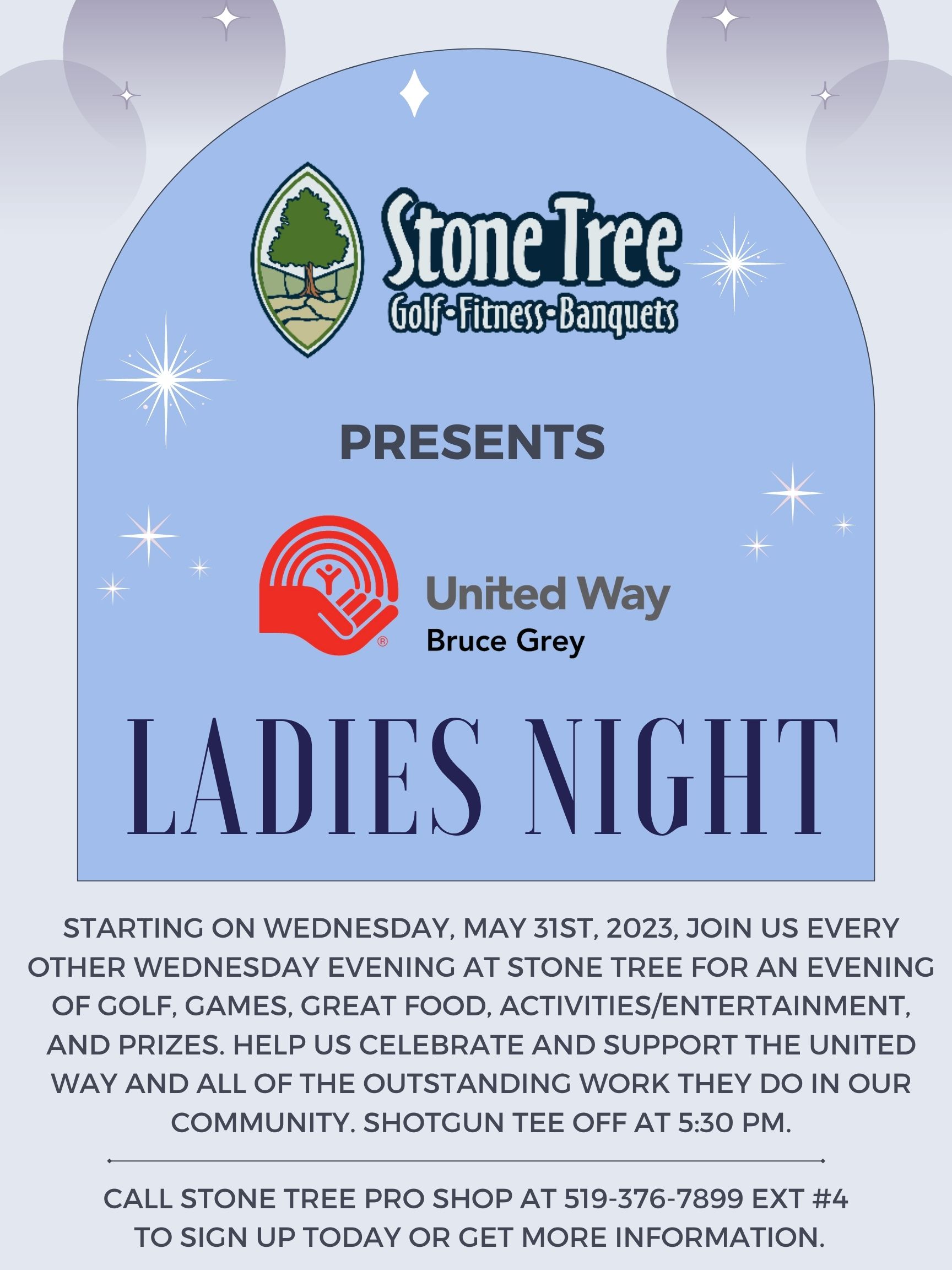 The cost is $35 per week for members and $65 for non-members, including taxes.
9 holes of Golf & Cart
Food Offering
$5.00 per golfer is donated to United Way
Activity/Entertainment
Games and Prizes
Each United Way Lady's night will have a different game each week, allowing individuals and teams to win prizes and accumulate points for the end-of-season grand prizes. Each evening will be themed and the food and beverage offering and activity/ entertainment component will be coordinated with that theme.
At the last United Way Lady's Night on Sept. 6th, there will be a draw for the grand prize for the 2023 season.
Points are earned in two ways; The first is participation, every week that you attend you automatically receive points. The second is the game that is being played on the course that night. These games may be individual-based or team-based scoring. At the end of the year, the ladies with the most points will be awarded the grand prize(s).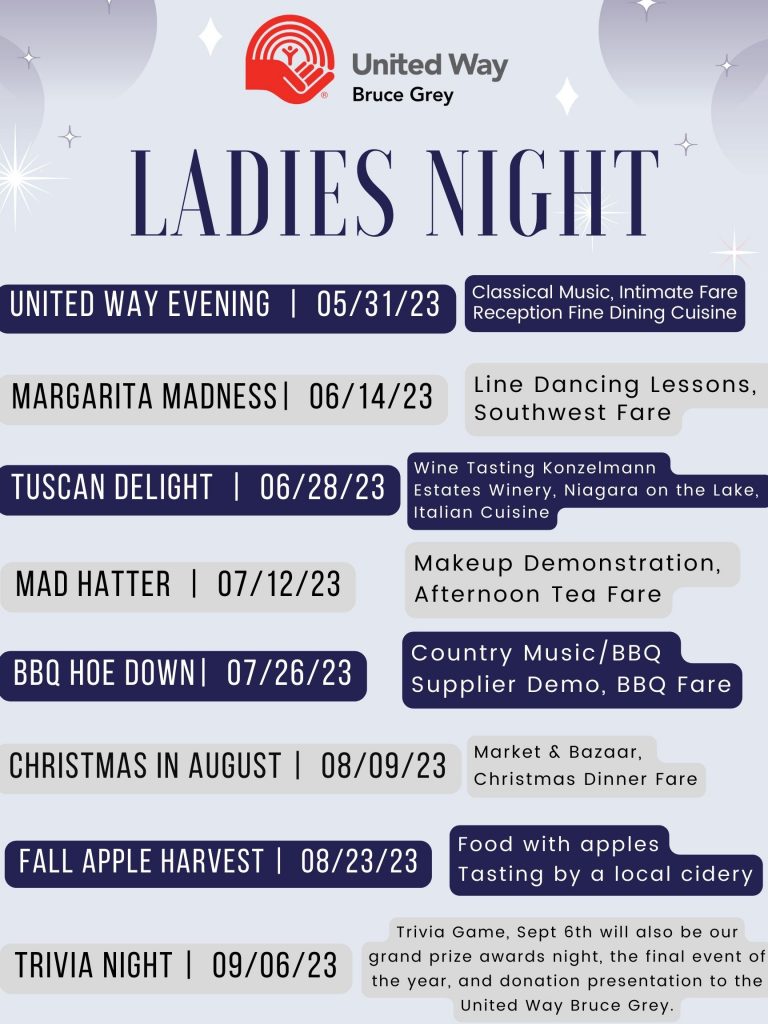 *Please Note: Activities and entertainment noted already have been confirmed or are in the process of being confirmed. Although not anticipated some changes to the above schedule may be required.*