Tampon Tuesday Drives Coming Up in June
Period poverty is a serious problem that affects countless people in our community. It not only has a financial impact, but can also lead to feelings of isolation, shame, and a lack of access to basic hygiene needs. Anyone can experience period poverty, including our neighbours, friends, and family members.
We are proud to partner with Grey-Bruce's Bounce Radio for the Tampon Tuesday campaign throughout the month of June. Keep an eye out for upcoming donation drives and events in your area, and join us in making a difference.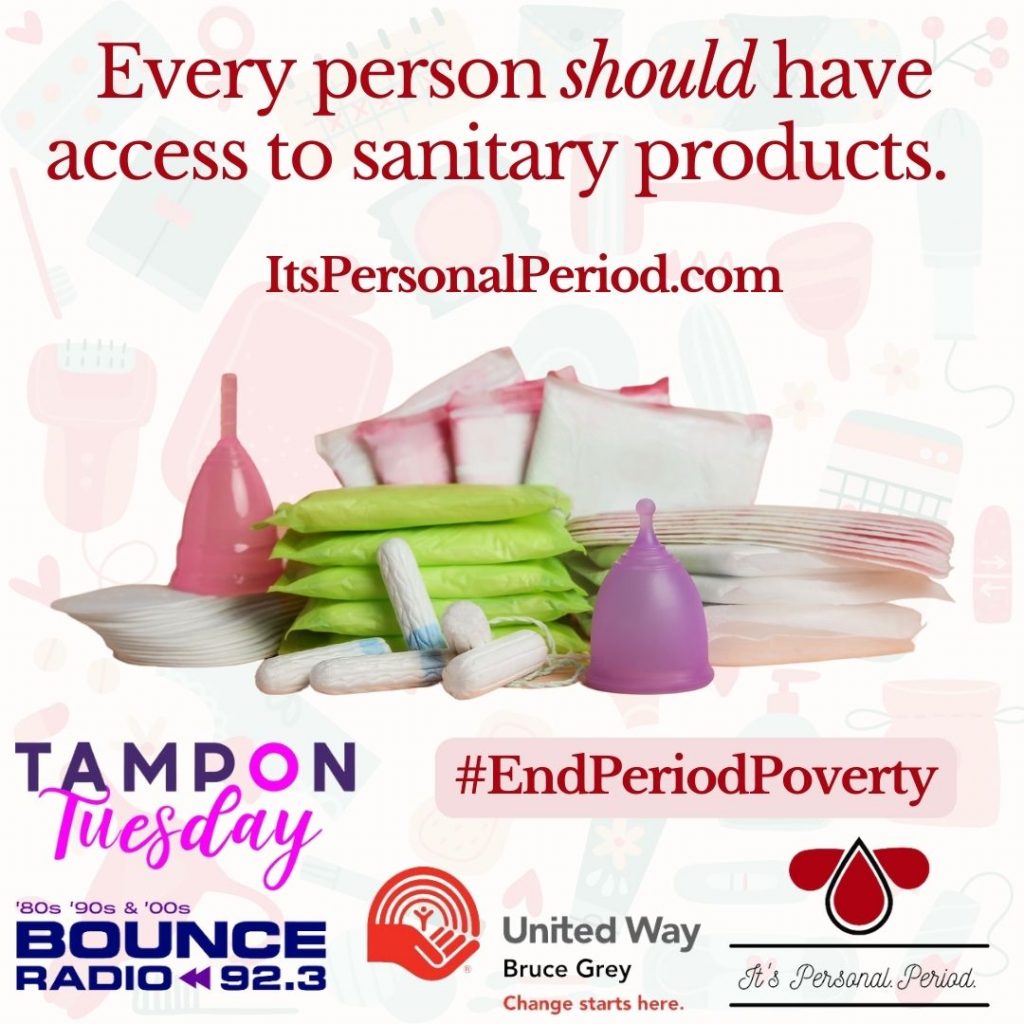 Your contribution can help provide a brighter future for those in need. Our goal is to ensure that everyone has access to the sanitary products they need to live healthy and dignified lives. No matter the size of your gift, it will make a meaningful impact in the life of someone who needs it.
In 2022, donations went to the following:
Safe 'N Sound
SOS Project in Owen Sound and Hanover (mobile homeless response team)
M'Wikwedong Indigenous Friendship Centre
SOHAC (Southwest Ontario Aboriginal Health Access Centre)
Owen Sound & North Grey Union Public Library
Grey Highlands Public Library
South East Grey Community Health Centre
The Women's Centre Grey Bruce
Markdale Food Bank
Together, we can end period poverty in Grey-Bruce and beyond.
It's Personal. Period.
Bruce Grey Poverty Task Force
#EndPeriodPoverty #TamponTuesday #GreyBruce #BruceGrey