Our Backpack Program needs your help!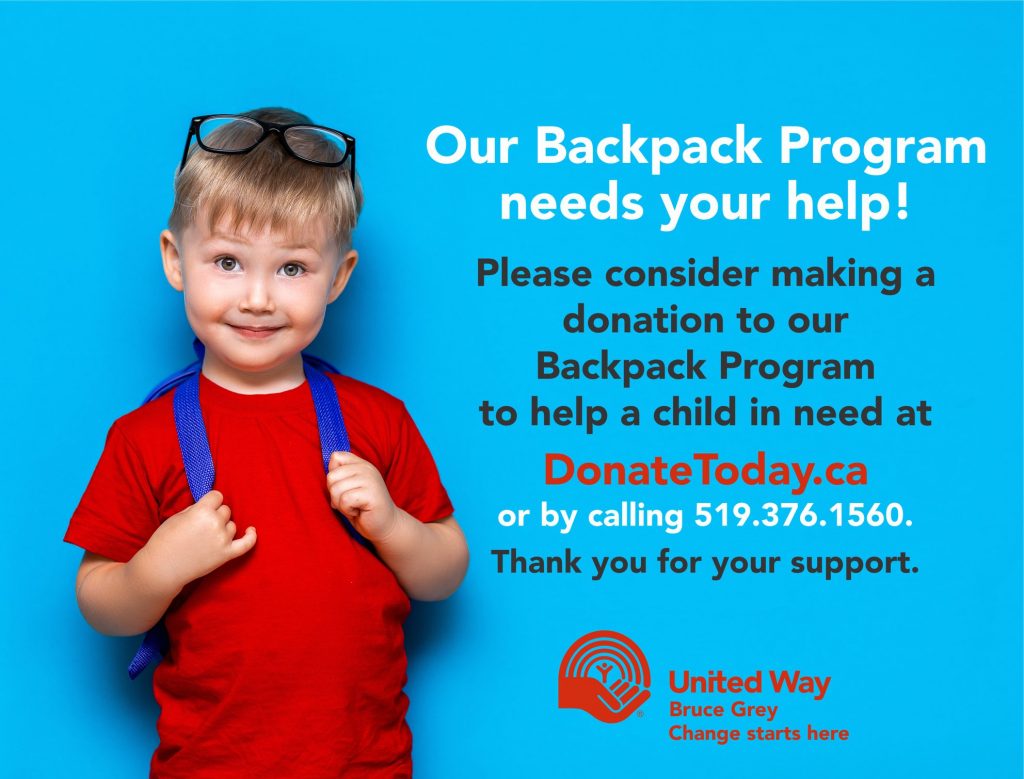 The deep economic effects of the Covid-19 pandemic has impacted many in our region and we need your help now more than ever to insure our Backpack Program can adequately serve families in need. Already, we are seeing a large surge in agency requests for backpacks and we are expecting our overall numbers to reach a record high.
For over 16 years, our Backpack Program has been providing fully stocked backpacks to children of low income families. Thanks to the amazing generosity of our donors, we have distributed over 25,000 backpacks to children in need. This year, we expect this need to be even greater and we are asking for your help to meet the higher demand for the 2020 / 2021 school year.
There are two ways that you can help make our program a success and at the same time touch the lives of children in need.
1. You may give a financial gift.
When you donate to our Backpack Program, your gift will go to work immediately and will insure that children start the new school year off on the right foot with all the supplies they need. With your support, all funds will stay local and lives will be changed.
We would certainly appreciate your support at this time. To donate to the program through Canada Helps, please visit www.DonateToday.ca or give us a call at 519-376-1560. Donations may also be mailed to us at: United Way of Bruce Grey, 380 9th Street East, Owen Sound, ON N4K 1P1. Thank you in advance for your financial gift.
2. You may donate school supplies.
We would appreciate the donation of school supplies (name brand if possible). To take part, you may drop off supplies at Heritage Place Mall in Owen Sound and look for the white picket fence just in front of the shoe store (CSO) and down the hall from Leon's. Donations may be dropped off until August 10th. This summer, we will be packing our backpacks in a vacant store at the Mall and will be checking on the supplies throughout the day.
To find out what school supplies we need, click here.
For more information, please give us a call at 519-376-1560.
Thank you so very much for your support.
If you would like to apply for backpacks for your children, please register by calling 211 from now until August 28th. 211 is free, confidential and available 24/7.