#FinancialFridays: Seniors' Tax Credits (Part 1)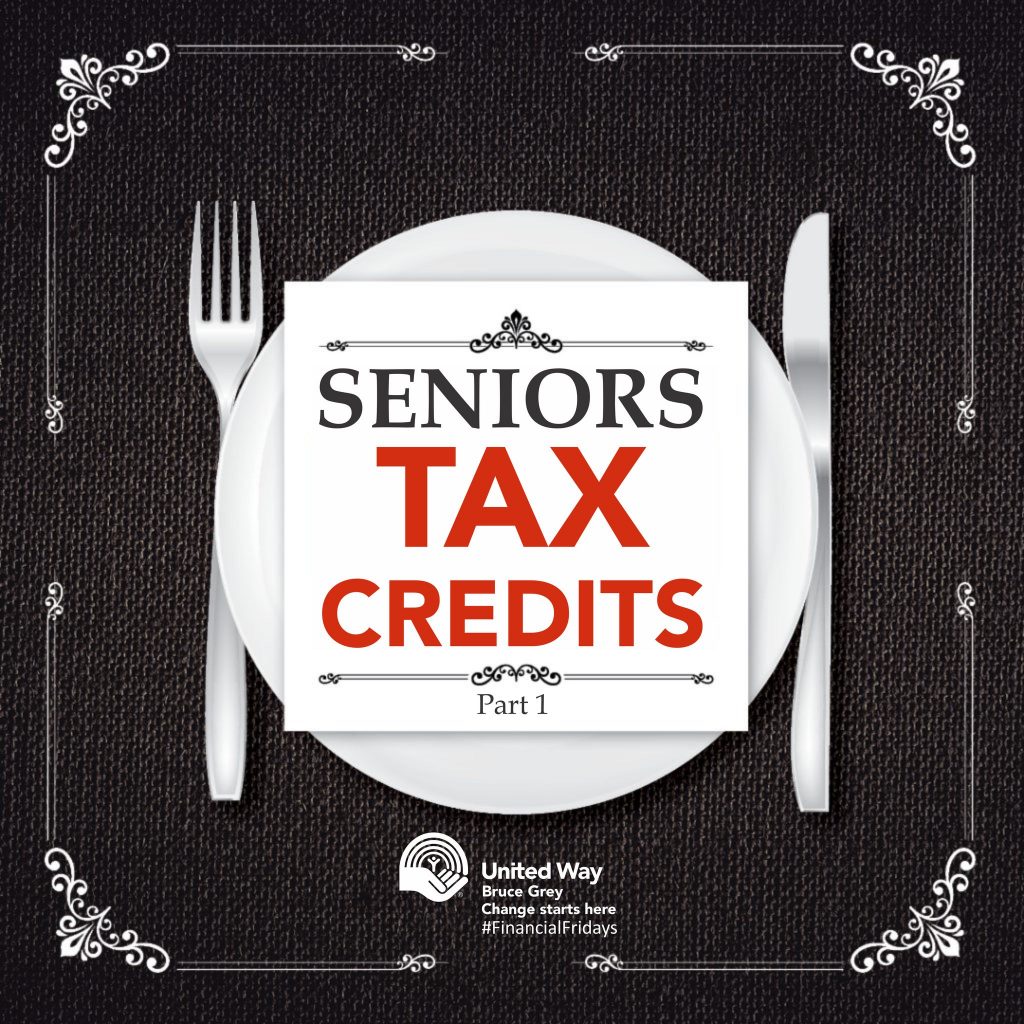 Part 1: Seniors Tax Credits / Medical Expense Tax Credits:
Make the most of your 2021 tax return by following our #FinancialFridays blog series, highlighting some of the major tax credits that are geared towards seniors.
There are a number of tax credits in Canada that only seniors are eligible for. As a senior or retiree residing in Canada, there are important considerations when filing your tax returns.
One common tax credit that seniors may consider is the Medical Expense Tax Credits (METC). The government allows us to claim many types of medical expenses from doctor visits and prescription costs, to assisted living devices, like hearing aids with an expensive price tag. If you have a medical condition or illness, things like air conditioning to improve your home's air quality may qualify as a medical expense. Some devices may not require a medical prescription such as a kidney machine (dialysis) or assisted breathing devices like a CPAP machine and more.
Before you purchase any medical devices for personal tax credit purposes, check with your doctor and the Canada Revenue Agency to see if the device you need is covered by the Medical Expense Tax Credit.
More information on the CRA's Medical Expense Tax Credits and approved expenses can be found at:
https://www.canada.ca/en/revenue-agency/services/tax/individuals/topics/about-your-tax-return/tax-return/completing-a-tax-return/deductions-credits-expenses/lines-33099-33199-eligible-medical-expenses-you-claim-on-your-tax-return.html
Also, have you travelled at least 40km from your home to get medical services; such as seeing your specialist out of town? Secure your eligible receipts for gas and meals for your medical visits and any other tax documentations for at least 6 years in case you get audited down the road. Documentation is key.
Make sure you to do your own research regarding the available tax credits and benefits that may apply to you. Fact check anything you read or hear from anybody. It does not hurt to ask a question and remember that it is always best to get a financial advice from professionals.
Watch out for our Part 2: Seniors Tax Credits next week as we tie in some of the other tax credits applicable or related to seniors.
---
Are you facing financial challenges? If you need help getting your finances back on track, reach out to Sharon, our Financial Literacy Program Coordinator at advice@unitedwaybg.com or 519-378-4773. She can help you look at your financial situation and decide on a positive path forward.