#FinancialFridays: Coming Soon – Holiday Season Preparation Series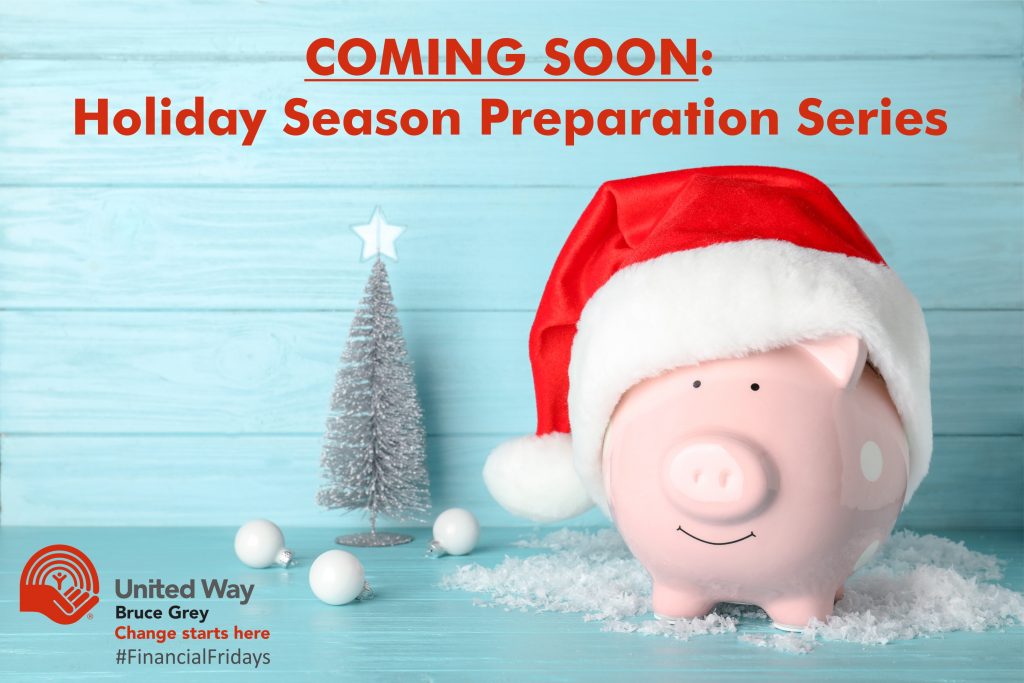 As we move towards the upcoming Holiday Season that will most likely be very different from previous ones, it is a good time to think about creating new traditions that are kinder to your bottom line.
The holidays tend to be a time during which debts mount along with stress for many. Over the next few weeks, we will be sharing ideas for managing your budget and sharing a wonderful Holiday with friends, family, and your community.
Watch for our Holiday Season Preparation Series on our website and social media channels each Friday morning.
Are you struggling to make ends meet? Looking to improve your financial health? Please contact our Financial Literacy Coordinator – Caroline to arrange an appointment. Interested individuals may reach out to her directly at advice@unitedwaybg.com or by phone at 519-378-4773. The service is free and completely confidential.