Our Holiday Hours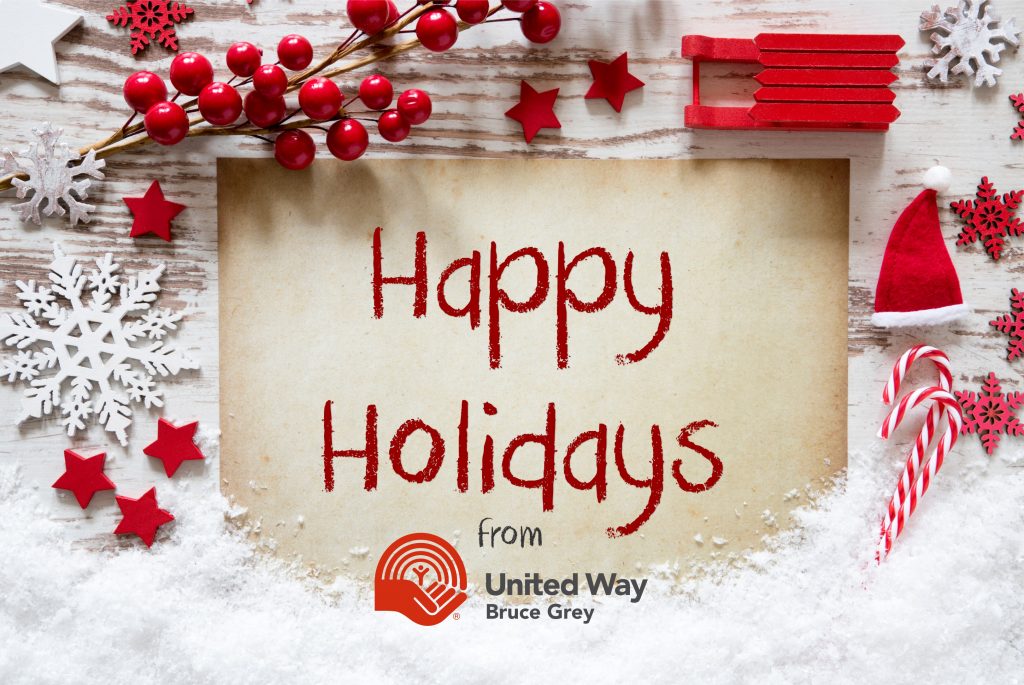 On behalf of the Board of Directors and staff of the United Way of Bruce Grey,
we wish everyone all the best for the holidays and beyond.
We also want to extend a very special thank you to our donors and volunteers whose generosity has touched so many lives this past year. Thank you for making a profound difference to individuals and families affected by poverty.
Our holiday hours are as follows:
Tuesday, December 24:  8:30 am to 12 pm
Wednesday, December 2:  Closed
Thursday, December 26:  Closed
Friday, December 27: 8:30 am to 3:30 pm
Monday, December 30:  8:30 am to 4:30 pm
Tuesday, December 31:  8:30 am to 4:30 pm
Wednesday, January 1:  Closed
If you are interested in making a year end donation (thank you!), we will be open December 27th as well as the 30th and 31st. Online donations are also accepted 24/7 through Canada Helps at www.DonateToday.ca
If you need assistance with community, social, health or government services during the holidays, please call 211.
Safe and happy holidays to you all.