Job Fairs in Bruce Grey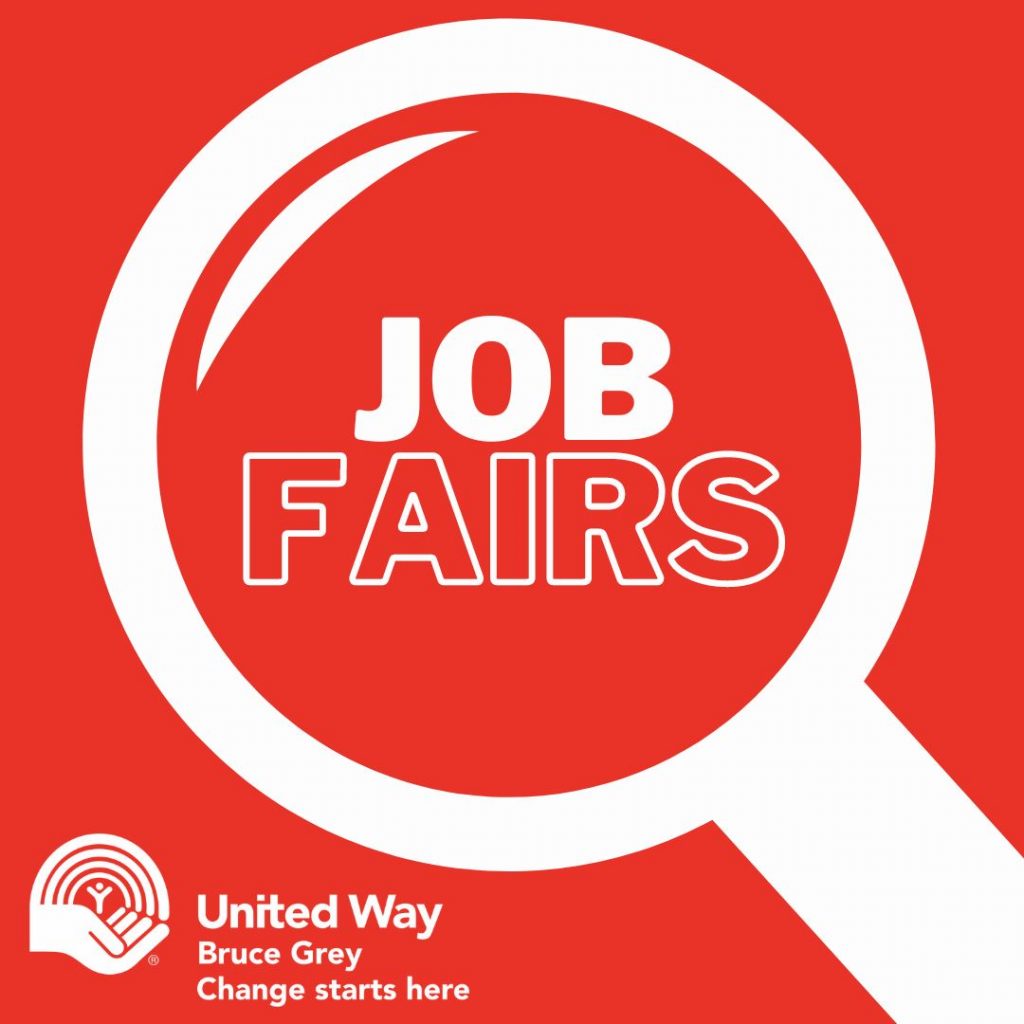 *Sorted By Date*
Flesherton: Wednesday, February 22nd, 1 pm – 6 pm, Grey Highlands Secondary School, 100 Toronto Rd.
Hanover: Tuesday, February 28th, 1 pm – 6 pm, John Diefenbaker Senior School, 201 18th Ave.
Owen Sound: Wednesday, March 1st, 1 pm – 6 pm, Harry Lumley Bayshore Community Centre, 1900 3rd Ave E.
Meaford: Thursday, March 2nd, 1 pm – 6 pm, Georgian Bay Community School, 197799 Grey Rd 7.
Kincardine: Thursday, March 2nd, 3 pm – 7 pm, Kincardine Davidson Centre, 601 Durham St.
Wiarton: Thursday, March 2nd, 4 pm- 7 pm, Wiarton and District Community Centre, 526 Taylor St.
Saugeen Shores: Wednesday, March 22nd, 4 pm – 7 pm, Port Elgin Rotary Hall, 600 Tomlinson Dr.
How to Prepare for a Job Fair
Choose an appropriate resume format
Many companies at job fairs are looking to fill open entry-level positions, so they usually don't expect you to have extensive work experience. If you're a recent graduate with minimal experience, consider using a functional resume format that focuses on your skills rather than your work experience. You can use this format to demonstrate how you share the company's values and can be an asset to it.
Dress appropriately
You can make a good first impression on a hiring manager or recruiter by dressing appropriately for the occasion. Consider dressing in business casual attire with formal shoes to match. Prepare and iron your outfit in advance to ensure that you present a neat appearance.
Network with fellow attendees
Interacting with other participants at the job fair can help you build your professional network. You may discuss your job fair experience and inquire about their success. You may also exchange contact details so that you can tell them if you encounter opportunities that match their skills and career goals, and they can do the same for you. Consider joining professional organizations that may be relevant to your career goals and aspirations at the fair.
Prepare an elevator pitch
Preparing a direct and concise speech, or elevator pitch may be helpful. An elevator pitch summarizes your background, skills, and experiences. You can craft an elevator pitch that emphasizes how your background and qualifications make you suitable for the position. Consider discussing notable accomplishments, career aspirations, and interests. You can rehearse this speech in advance and ask colleagues or a mentor to provide constructive feedback on it. If you decide to do it unrehearsed, it may be helpful to create key points to mention while keeping the tone conversational.
Create a list of interview questions
It's a good idea to prepare questions to help you determine if a job is suitable for you. Asking relevant questions may also demonstrate your interest in the company and its operations to an employer. Here are some general questions you can consider asking:
What characteristics are necessary to thrive in this position?
How would you describe the company's work culture?
How does the company measure or evaluate employee performance?
What are the company's expectations for this position in the first few months?