#FinancialFridays: Why is my gas bill so high?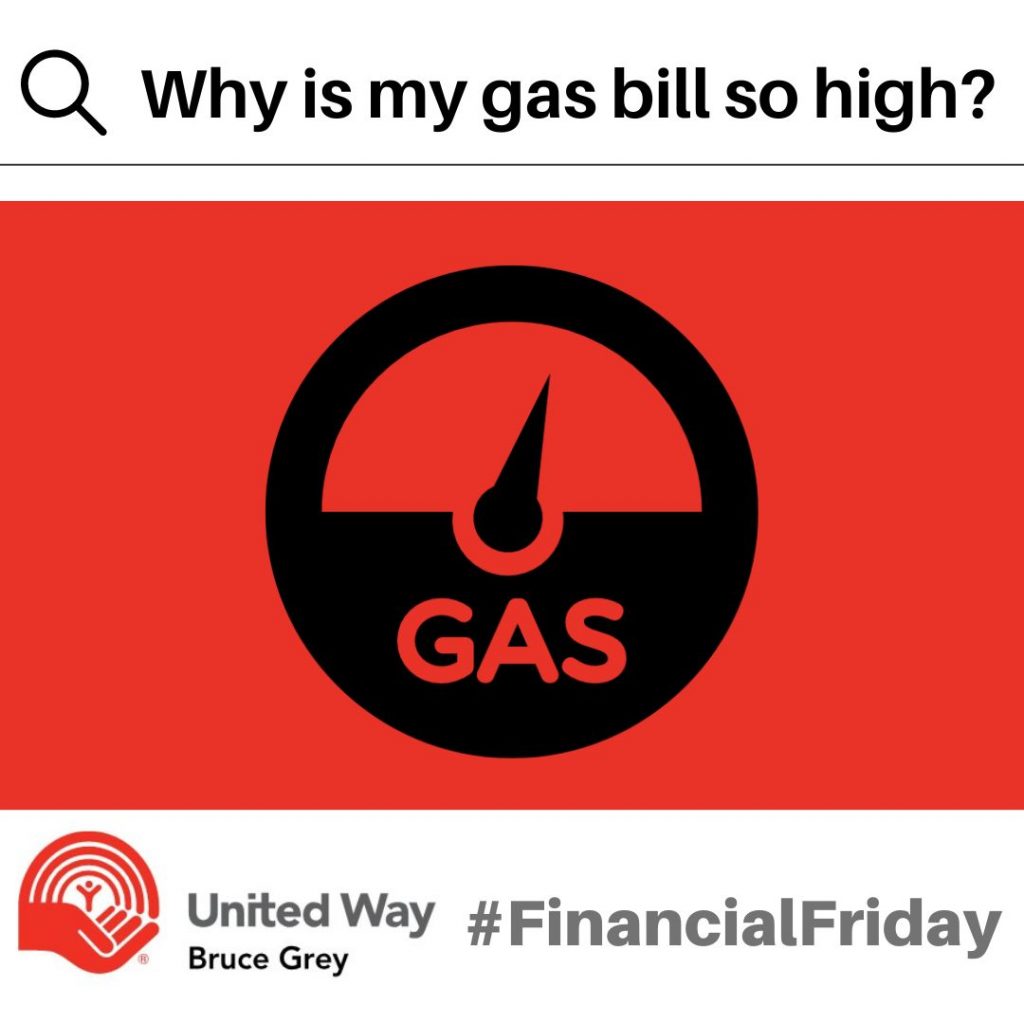 1. The Ontario Energy Board (OEB) has approved changes to the rates Enbridge Gas charges its customers effective Jan. 1, 2023. These new rates remain in effect through Mar. 31, 2023, and include any applicable temporary charges and credits.
2. Your bill could represent an "estimated" meter reading. Meaning it hasn't been physically checked and the bill shows the amount that has been estimated. This isn't always a correct reading. In some cases, the amount can be double what you normally pay.
Tips on how to manage your gas bill:
Submit your own meter reading.
Watch this video to find out how to submit a meter reading:
As stated above, the estimated total isn't always accurate. You can see if your bill shows an estimated reading by looking at your bill and it will tell you under "Meter Reading".
Change your billing to "Equal Monthly Billing".
This spreads a customer's estimated yearly natural gas costs into monthly payments to help manage their energy budget. The estimation is calculated by gas use history, expected gas prices, and weather forecasts. Then, the estimate is divided into 12 installment payments which are charged on the monthly bill. This will help you budget your finances as you will know what to expect for the amount charged.
#FinancialFriday is in support of our Financial Literacy Program.
#FinancialFridays #Debt #ManagingYourDebt #Finances #FinancialFridays #FinancialAdvice #UnitedWay #UnitedWayBruceGrey #OwenSound