#FinancialFridays: Expecting a tax return? We have some considerations for you!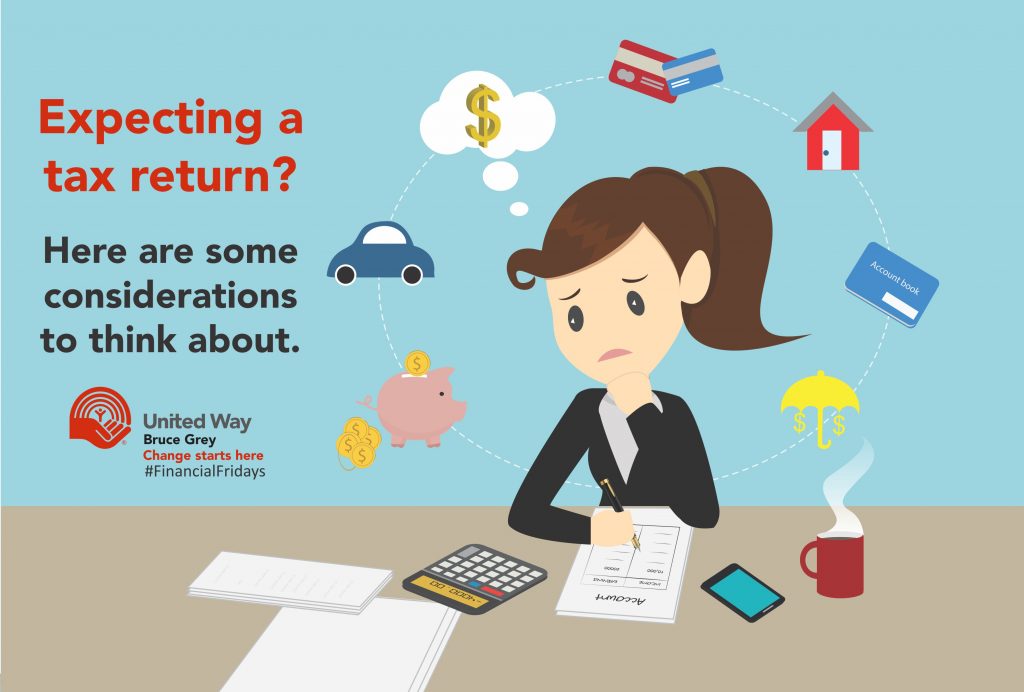 It's that time of year when many anticipate the arrival of their tax return? Are you receiving funds this year? If so, why not pause and consider the best use of your money. After all, the funds you will be receiving are not part of your monthly income, so they are not already being used for monthly expenses.
Here are some ideas to make that money work for you!
Spend it – Is there something you have been holding off buying? Is it new breaks on the car? or that splurge on new clothes for the new season? Paying with your money, instead of credit, will let you pay the exact price, instead of paying interest on those purchases.
Pay down debt – Making payments or extra payments on your debt will decrease the overall interest you will pay otherwise. This is a great way to make more of your regular payments go towards the principal of the debt and pay it down faster.
Pay bills – You can pay bills before their due date. Doing this will make sure they are on time and off your mind. You can even pre-pay bills like rent and hydro. This helps make sure your needs (water, food, shelter) are covered for the coming months.
Save it – Do you have a goal for the future that you want to save for? This could be a vacation, an emergency fund, or a down payment. This is one way to start or add to a savings account.
Invest it – Have you been thinking about your child's or your own future? Opening a registered savings account is one way to prepare for the future. A registered account means it has special tax-status, either tax-exemption or tax-deferral. This could be a Registered Education Savings Plan (RESP) for a child in your life. The Canada Education Savings Grant will add to this money. If you want to make sure you have some money for retirement, a Tax-Free Savings Account (TFSA) or a Registered Retirement Savings Plan (RRSP) may be the better options.
If you are interested in learning more about debt options and budgeting, reach out to Caroline, our Financial Literacy Program Coordinator at advice@unitedwaybg.com or 519-378-4773. She can help you look at your financial situation and decide on a path forward.