#FinancialFridays: Check out our top posts for 2021!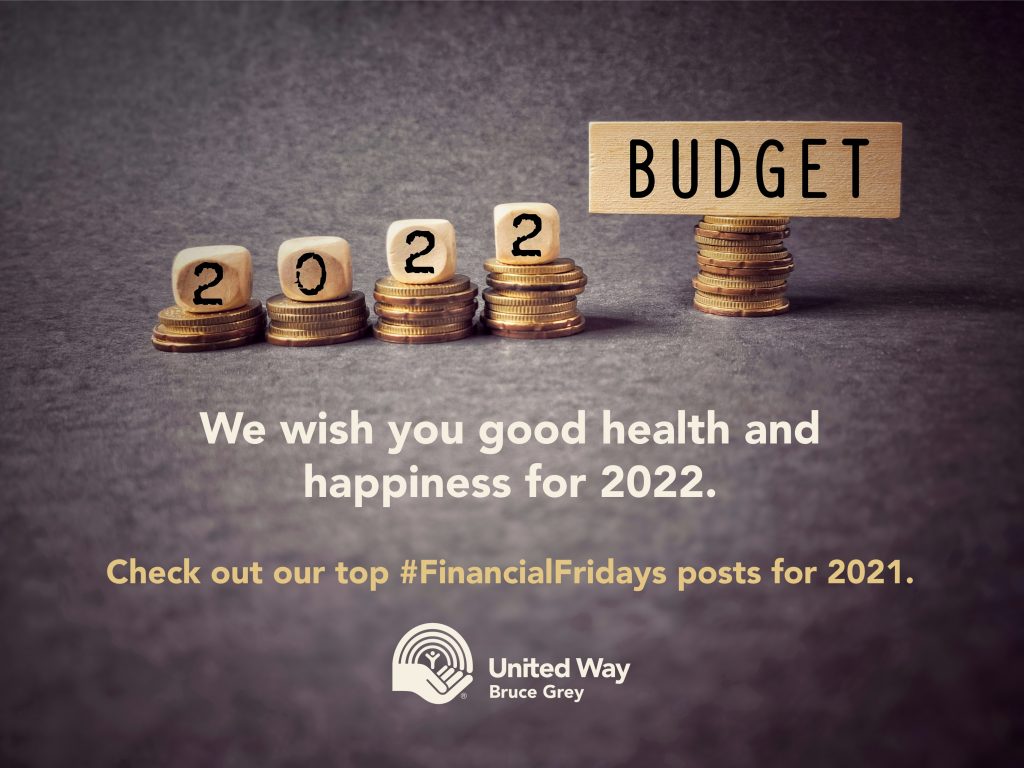 Each Friday we at the United Way share up-to-date and, we hope, relevant information to help with finances. In 2021, the 5 Financial Friday posts that were most viewed all related to COVID-related Government benefits:
#1 – Parents can expect another payment of CCB Young Child Supplement: 1,835 views
#2 – On ODSP? Received CERB payments as well? Your payments might be affected: 837 views
#3 – Finances affected by Covid-19? You may qualify for assistance. Learn more here: 214 views
#4 – Seniors who qualified for the CERB and Canada Recovery Benefit may now not qualify for the GIS or may face drastic reductions to their payments: 183 views
#5 – The Canada Recovery Benefit (CRB) will be replaced October 23rd by the Canada Worker Lockdown Benefit: 103 views

We hope this is a useful resource for you and appreciate your feedback. If there is a topic you would like to learn about, please let us know.
Watch in the new year for topics such as "How to build a good credit rating in Canada as a Newcomer" and "All that bad financial advice".
Happy New Year! We wish you the best!