We invite you to attend our workshop – Budgeting In Tough Times.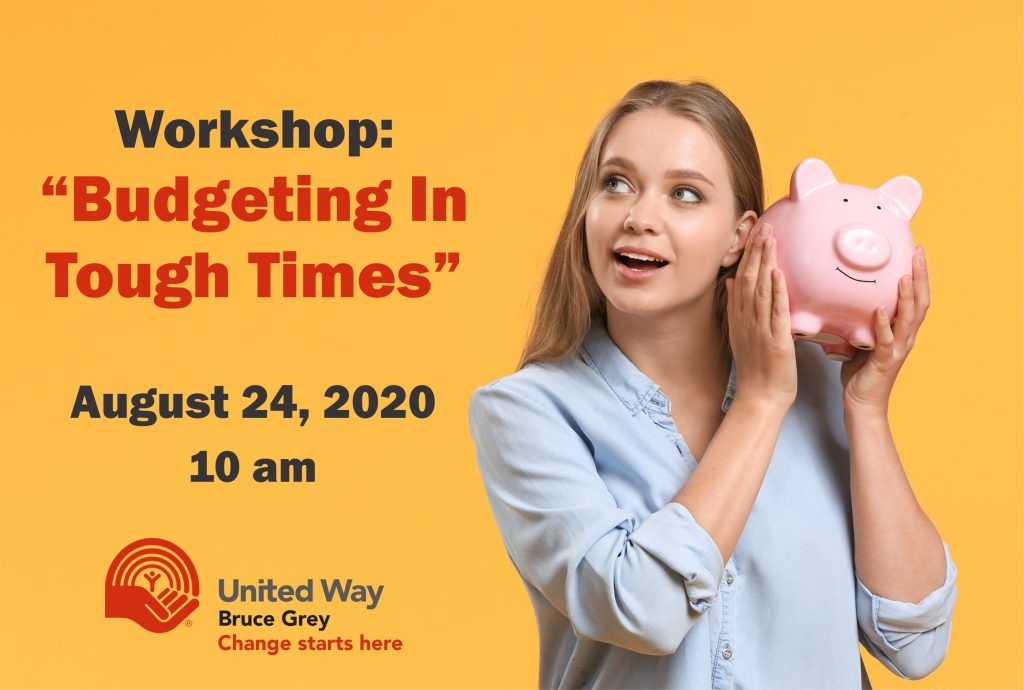 The Covid-19 pandemic has been tough on the finances of many. If you are looking for budgeting ideas to help get you through these unprecedented times, we have a workshop just for you.
On August 24th at 10 am, our Financial Literacy Program Coordinator Caroline Araujo Abbotts will be co-hosting an online workshop on "Budgeting in Tough Times" in conjunction with YMCA Employment Services.
In times of crisis and uncertainty, having a budget can help you take back some control. In this workshop you will learn how to create a budget and make changes that will help you through this challenging time.
For more information or to register, visit: https://ymcaowensound.on.ca/Employment-Education-Training/?pageid=49&action=event_registration&eventid=4110