Thank you to everyone who supported our #BeKindAlways Pink Shirt Day! What a difference you have made!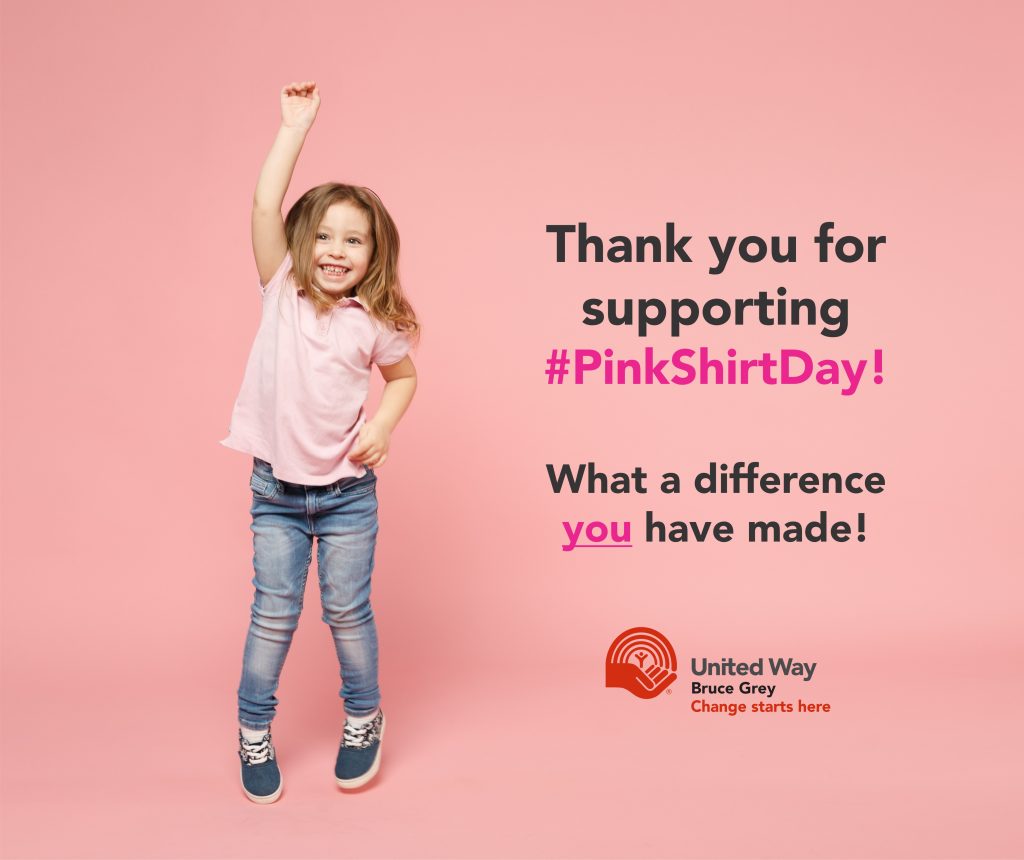 A big thank you goes out to everyone who supported #PinkShirtDay by purchasing a #BeKindAlways Pink Shirt in support of local bullying initiatives!
For anyone who has been bullied or know someone who has, they will know that bullying can have lifelong effects that can affect one's mental health and wellbeing. By wearing a pink shirt, you will help spread awareness about bullying and by purchasing a Be Kind Always Pink Shirt, you will ensure that there will be supports and services for those in our community who have experienced bullying. Thank you so much for that!
To find out more about our Pink Shirt initiative, please visit:
https://unitedwayofbrucegrey.com/pink-shirt-day/
We still have some shirts left but sizes are limited. If you would like to order a shirt – it's not too late. Please visit:
https://www.canadahelps.org/en/charities/united-way-of-bruce-grey/events/pink-shirt-day-orders