Pink Shirt Day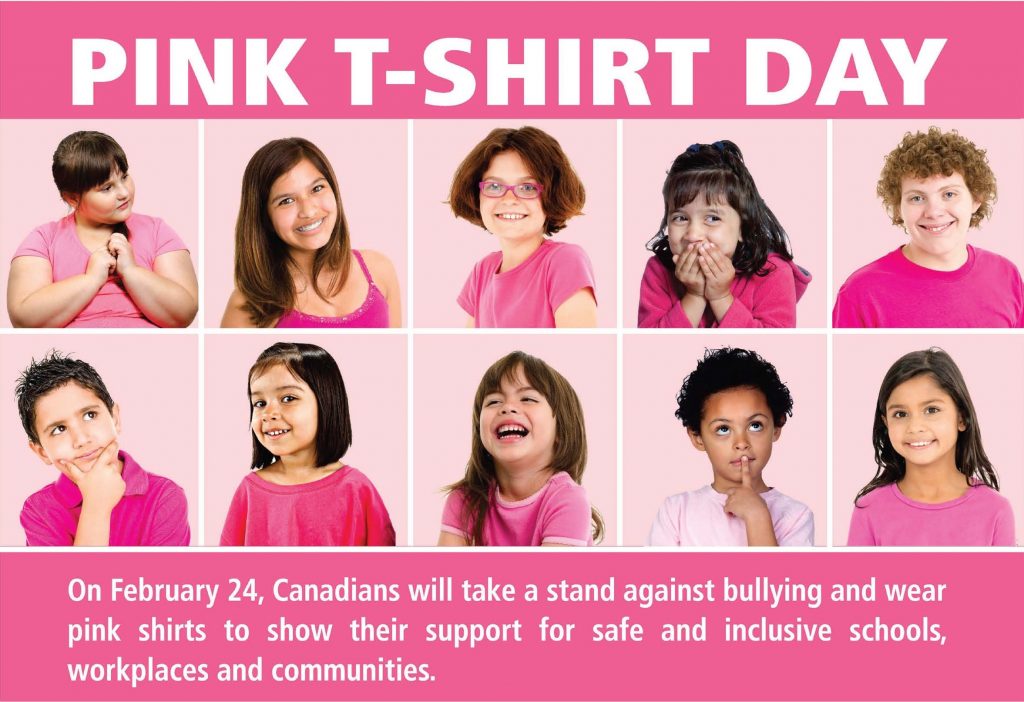 Support Pink Shirt Day
purchase a T-shirt or Hoodie
Wear it with pride February 24th
Proceeds support programs in the community that address bullying and support community mental health.
Pick up of shirts is curbside at the United Way in Owen Sound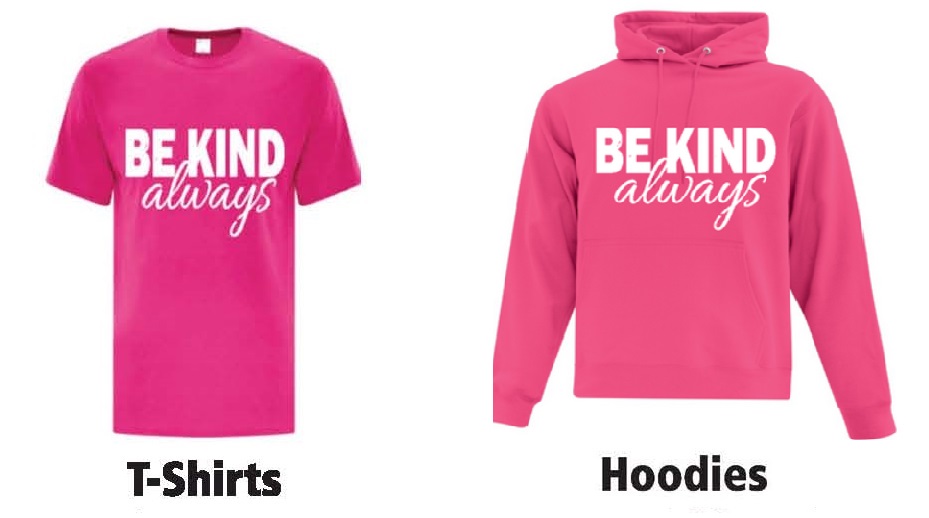 Costs:
T-shirt $15 (adults 2Xl – 4Xl $$20) English only
Hoodies $40 (adults 2Xl – 4Xl $$45) English only
Sizes:
Youth – Xs-XL
Adult – S-XL
Anti-Bullying Day is a day when people wear mainly a pink shirt to symbolize a stand against bullying, an idea that originated in Canada.
The original event was organized by David Shepherd and Travis Price in Nova Scotia, who in 2007 bought and distributed 50 pink shirts after male ninth grade student Chuck McNeill was bullied for wearing a pink shirt during the first day of school.
The last Wednesday each February is now the national anti-bullying day in Canada.