Nominate a Wall!
On January 17, 2017, Geordie Montgomery had his life saved by an off-duty OPP Constable Katrina Rubinstein-Gilbert She was attending the college basketball game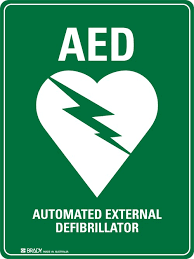 that Montgomery was refereeing. When he suddenly collapsed, Rubinstein-Gilbert quickly sprang into action, used the onsite AED and as a result, the doctors say, she saved his life.
Geordie Montgomery wants to give back to the Constable that saved his life. Geordie is donating an AED (Automated External Defibrillator) to be installed on the Bruce Peninsula in honour of Constable Rubinstein-Gilbert's actions.
The Bruce Peninsula Safe Communities Committee has been asked to help decide where the donated AED should go. This is your chance to "nominate a wall on the Bruce Peninsula". If you know a location in your community that could use an AED to save lives, let us know. Be specific when detailing the wall an AED should be installed on.
Criteria: the location should be within the boundaries of Northern Bruce Peninsula, South Bruce Peninsula, Saugeen First Nation or Neyaashiinigmiing (Cape Croker).
Geordie Montgomery's donation has the potential to save lives. Help us make the best decision for our community.
For more information on the Bruce Peninsula Safe Communities Committee click here
For more information please contact us: