Bruce Peninsula Safe Communities Committee

We'd like to inform you that leadership with the Bruce Peninsula Safe
Communities Committee has elected to dissolve the committee. The main reasons
for this decision was the current workload of participating organizations, the
inability to bring the committee together successfully post-pandemic, and the
ended oversight of the Safe Communities program by Parachute Canada. 
We would like to recognize the sincere dedication and great successes of the
current and past Committee members in attaining the Safe Communities
designation and promoting safety in our communities.
The over 200% reduction in stunt driving from Tobermory to Wiarton remains
the single greatest legacy of the members of this committee.
Grey Bruce Community Safety and
Well-Being Planning (CSWBP) has opportunities for involvement in their
current and upcoming Action Tables.
If you are interested in learning more, please contact CSWBP Coordinator,
Alexis Cook.
It has been wonderful to work with you all and please stay in touch! If you
have any questions, don't hesitate to reach out.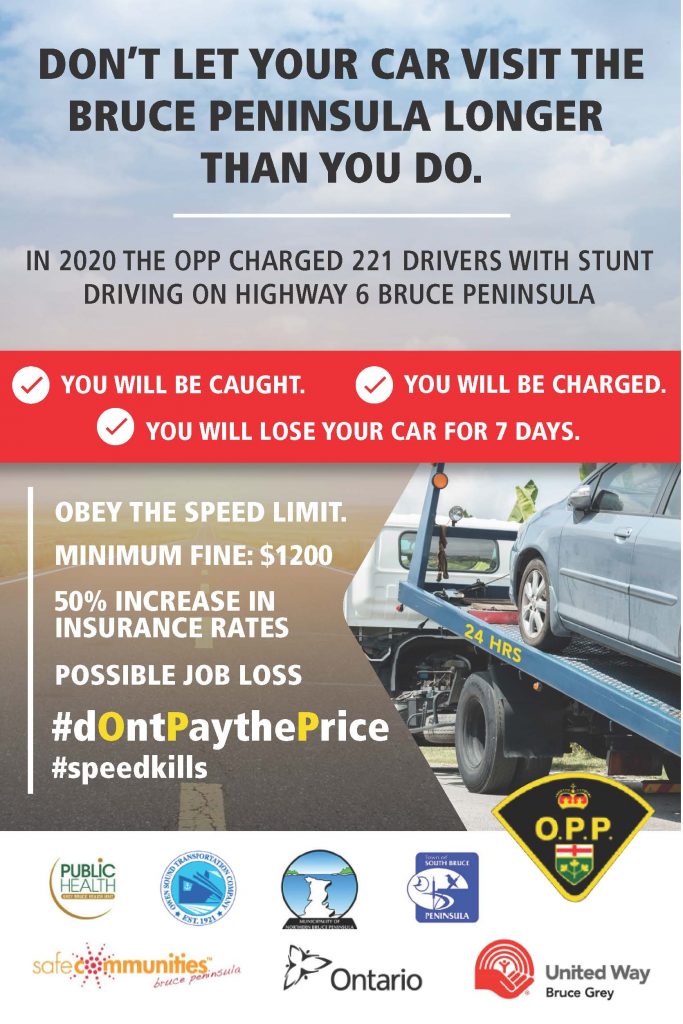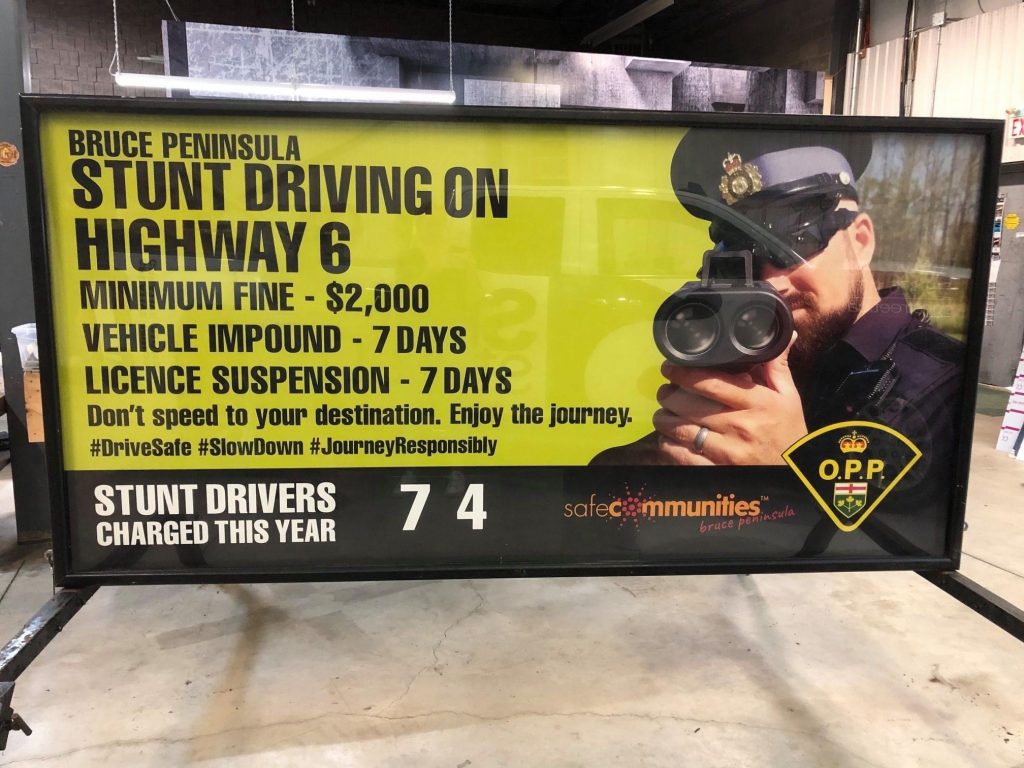 In partnership with Sign Street The Safe Communities Committee has supported the development of this sign which will sit on the side of highway 6 just north of Wiarton and south of Tobermory. These signs track stunt driving through the summer months.