Mental Health Week: "Laura's Story"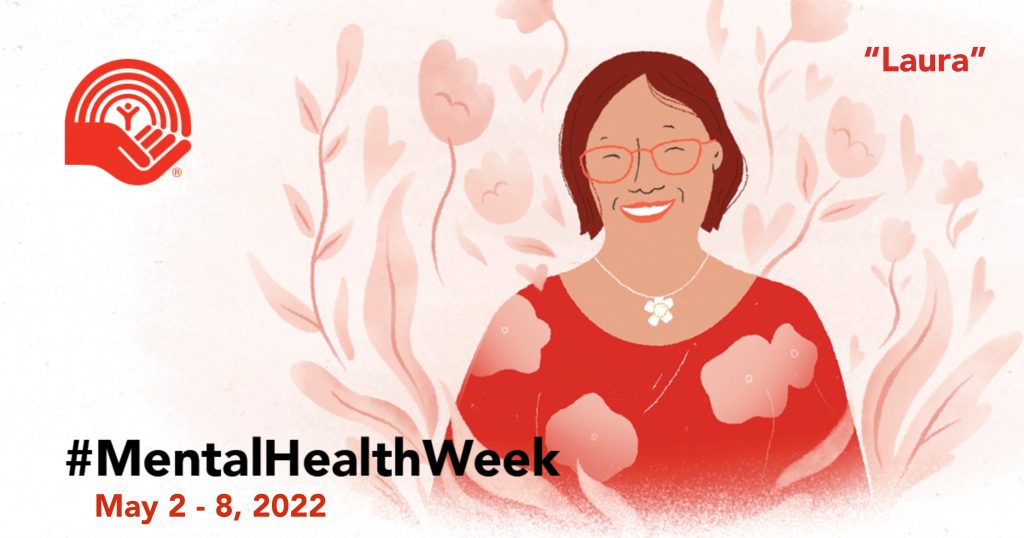 "Laura's Story"
"For a long time, I was suffering from depression and anxiety. Every night, I was going to bed praying that I would not wake up the next day. But even when my depression was at its worst, I knew there must be a different life.
I am originally from Romania and back home we just don't talk about mental health and seeking support is seen as weakness. For years, I struggled alone and in silence. When I came to Canada, my degree was not accredited and I had to retrain to continue my career. I am a perfectionist and I put so much pressure on myself to succeed that I lost sight of the harm I was doing to my mental health.
I finally found support through a United Way funded agency and what a difference it made. The facilitators understood what I was feeling, there was no judging, only compassion, and they believed in me and helped me find "my way back."
I remember my 'aha moment' very clearly. One day, I was listening to another person's story, and they were sharing their feelings of worthlessness. I was like, 'How can you think you are worthless. You are such a wonderful person!' I didn't verbalize that; I thought it. But then I realized, maybe I'm just like this person. I'm beating myself instead of looking at the other side.
Through this agency, I learned how powerful I can feel to begin navigating my mental health challenges. There is support out there, I just needed to take the steps to find it. Mental health is not something that you achieve and then you forget it—it's something that you have to work to maintain. It takes work but finally I feel strong and empowered to put my health first.
Today, I am in a much better place. I know that mental health issues are nothing to be ashamed of. Recovery is possible and there is hope for a better, happier life.
To the many people out there who are struggling right now. Don't give up. Better days are head. Believe in yourself and you will find your way. I did and I know you can too."
---
If you or someone you know needs non-emergency help, simply call or text 211 to access resources and referrals to mental health programs and services near you. 211 is free, 100% confidential and available 24/7.
If you are experiencing mental health challenges and live within Bruce & Grey Counties, these resources are also available to you:
If you are experiencing a mental health emergency, please call 911.