#FinancialFridays: Kids and money – here's what to know!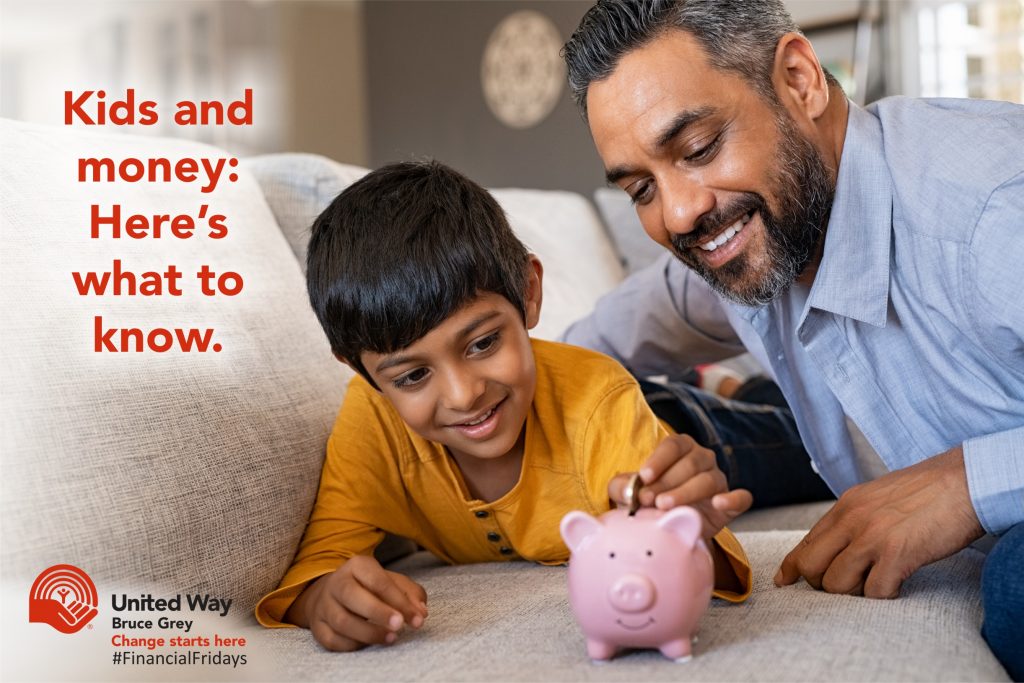 During the lockdown, we are spending more time together than if the kids were at school throughout the week. Children are sponges and are learning from watching us. One of the things we are teaching them, purposely or accidentally, is our own beliefs about finances and our personal habits with money.
"I know that I learned helpful and unhelpful habits and ideas around money from my parents. Over time, I have taken a closer look at what I learned from my parents and taken time to learn new things that make sense in my circumstances. I am thankful for what I learned from them and for the new things I have learned." Says our Financial Literacy Program Manager.
If you are interested in knowing some of the Money Mistakes Parents may be teaching their kids, read this article: https://www.huffingtonpost.ca/entry/money-mistakes-parents-teach-kids_l_5ffca982c5b691806c4b6e23
Do you need help getting your finances back on track? Our Financial Literacy Program can help! If you would like to learn more more about debt options, budgeting, etc – reach out to Caroline, our Financial Literacy Program Coordinator at advice@unitedwaybg.com or 519-378-4773. She can help you look at your financial situation and decide on a path forward.
For more information on our Financial Literacy Program, visit:
https://unitedwayofbrucegrey.com/services-offered/financial-literacy-budgeting-etc/
To see past #FinancialFridays blog posts on a variety of money related topics, visit:
https://unitedwayofbrucegrey.com/services-offered/financial-literacy-budgeting-etc/financialfridays-blog/