#FinancialFridays: Christmas Giving & the 4 Gift Rule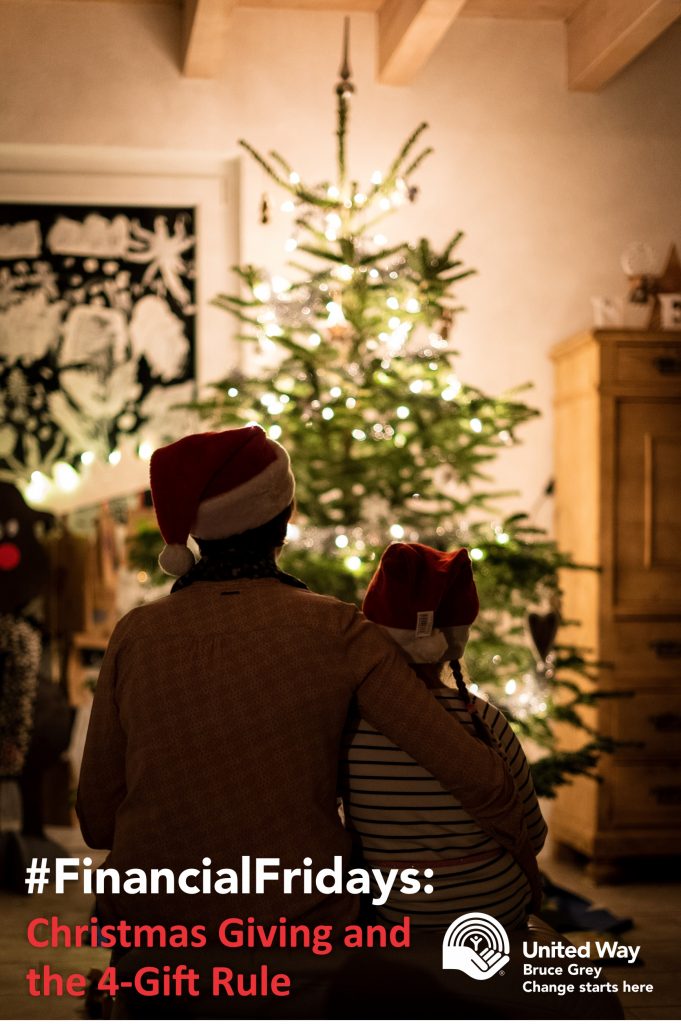 #FinancialFridays: Preparing for Christmas
The snow we experienced this past week is a reminder that the holiday season will soon be upon us.
I find shopping for Christmas overwhelming. I want to get the kids something they will like but also stay within budget and shop early so I don't have to fight crowds. It is all a bit much.
My colleague Misty recommended a new approach… and it is ingenious.
The 4 Gift Rule
Consider asking the children in your life to make a list of two or three things for each of the following categories. They will receive 4 gifts for Christmas, one from each category.
• Something I want
• Something I need
• Something I wear
• Something I read.
Misty said, "The 4 gift rule has helped with my budget, helped reduce stress/shopping, helps my boys really narrow down what they need /want and also helps them really appreciate what they have."
Brilliant. This is going to make getting ready for Christmas a lot easier. Thank you Misty!
How do you make the holiday season more manageable? We would love to hear your ideas and tips.
Caroline Araujo Abbotts,
Financial Literacy Coordinator
United Way of Bruce Grey