#FinancialFridays: 250 people have accessed our Financial Literacy Program. We are here for you.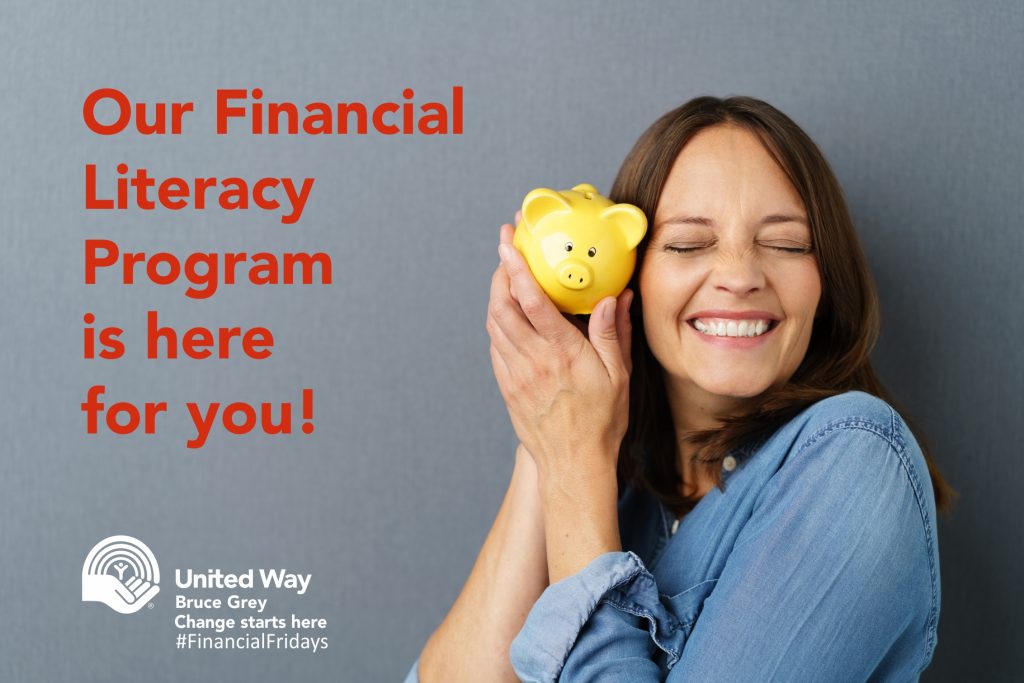 Our Financial Literacy Program relaunched in June 2020 and this week marked the 250th person accessing the program. 62% of those who accessed the program completed a budget with our Financial Literacy Program Coordinator. A budget is an important tool for understanding your current financial situation and making a plan to move forward in a positive way.
The top topics that people wanted to speak about are:
Budgeting
Dealing with debt
Help catching up with utility bills.
The Financial Literacy Program and the Utility Assistance Program at the United Way of Bruce Grey work closely together to support people in a holistic way.
To find out more about our Financial Literacy Program, visit
https://unitedwayofbrucegrey.com/services-offered/financial-literacy-budgeting-etc/
If you need help getting your finances back on track, reach out to Caroline, our Financial Literacy Program Coordinator at advice@unitedwaybg.com or 519-378-4773. She can help you look at your financial situation and decide on a path forward.
To see past #FinancialFridays blog posts on a variety of money related topics, visit:
https://unitedwayofbrucegrey.com/…/financialfridays-blog/