Credit Counselling Agencies Versus Debt Settlement Companies
Every wonder about the difference between credit counselling agencies and debt settlement companies? We have some great information for you as part of our

#FinancialFriday

Series.  Check it out below!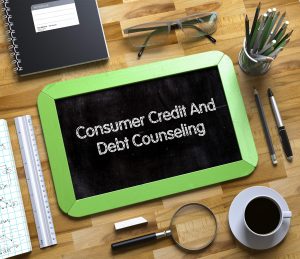 Credit Counselling Agencies provide a range of services to help consumers who are having financial difficulties. Some focus on specifically helping their clients to repay the debt via the voluntary Debt Management Program (D.M.P.) while others offer money management, credit and other financial education. Credit Counselling Agencies are Non Profit Organizations. As such, the agency can keep fees to a minimum and most often come to the client with a compassionate ear. They are licensed by the Ministry of Consumer Services – Collection Agencies Act, Accredited by The Ontario Association of Credit Counselling Services and/or The Canadian Association of Credit Counselling Services.
The D.M.P. is an excellent vehicle for repaying one's debts specifically if they are home owners or are vulnerable to garnishment of wages. Credit rating will be affected but one can find themselves debt free within 5 years. It is an excellent opportunity to repay debt when no one else with work with us. Over the years credit counselling agencies have formed partnerships with various financial and lending institutions which allow them to request interest on their client's credit cards being reduced or even waived completely.
To find out if the agency that you are talking with is a legitimate credit counselling agency, link onto: www.oaccs.com to see if they are listed. The closest non-profit licensed and accredited credit counselling agency serving Grey Bruce is in Barrie – contact 1-800-267-2272 or visit www.creditcanada.com.
Debt settlement companies started appearing in Canada during the global "Credit Crisis" of 2008. Debt had become a lucrative business. Promises of debt freedom and discounted settlements bombarded Canadians for the first time on radio and television stations. Many of these companies even solicited by phone with cold calls into our homes. Debt settlement companies masquerade as credit counselling offering everything that sounds like bank consolidation to bankruptcy. But they offer no such creditor protection and more often than not leave the unfortunate client in worse shape than they were at sign up.
Although the government is working to regulate debt settlement companies, it comes down to "buyer beware". If a contract has already been signed by the debtor, one can simply default on the agreement – no legal proceeding can commence even though there are threats of that nature. However, any dollars previously sent to these companies are lost and credit reports will reflect an R9: the worst rating.
For more information on the Ministry's progress, go to:
www.sse.gov.on.ca/mcs/en/pages/alert_debt_settlement.aspx