As temperatures begin to drop, you can help spread some hope to a neighbour in need.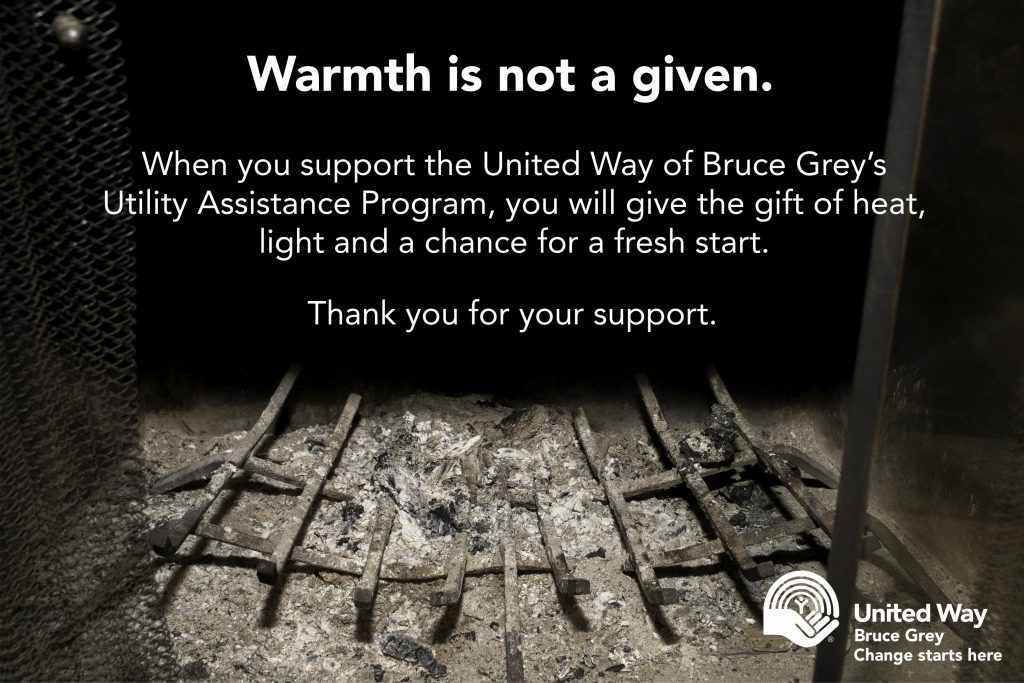 Heat and light…both are two of the most basic human needs we need to survive and to feel content and happy. For far too many, heat and light is a struggle to achieve and maintain.
When you donate to the United Way of Bruce Grey's Utility Relief Program, you not only help to provide these two core needs, you are giving an individual or family a chance at a fresh start, you are giving them hope. With the effects of the Covid-19 pandemic, many of our local neighbours are struggling even more. Times are tough and the fact is – they could really use your help. And as the temperatures begin to drop, many families are wondering how they will get by.
Our Utility Relief Program provides one time financial assistance per year to low income households. To apply, applicants are guided through a strict application process that verifies the household income and other information. We assess the application and look for other cost saving opportunities that may benefit the household including the Ontario Energy Support Program (OESP) and other supports.
To find out more about our Utility Assistance Program, please visit:
https://unitedwayofbrucegrey.com/services-offered/utility-assistance-program/
Can you help make a difference to a neighbour in need? Your support, no matter how small, will make an immediate and direct difference. All funds raised support individuals and families in Bruce and Grey Counties.
To donate to our Utility Relief Program through Canada Helps, please visit https://bit.ly/2EORLFy and select "Coping With Utilities". You can also give us a call at 519-376-1560 or mail in your donation to: United Way of Bruce Grey, 380 9th Street East, Owen Sound, ON N4K 1P1
Thank you for caring and for making an amazing difference in your community.