You can provide hope and a fresh start for a neighbour in need.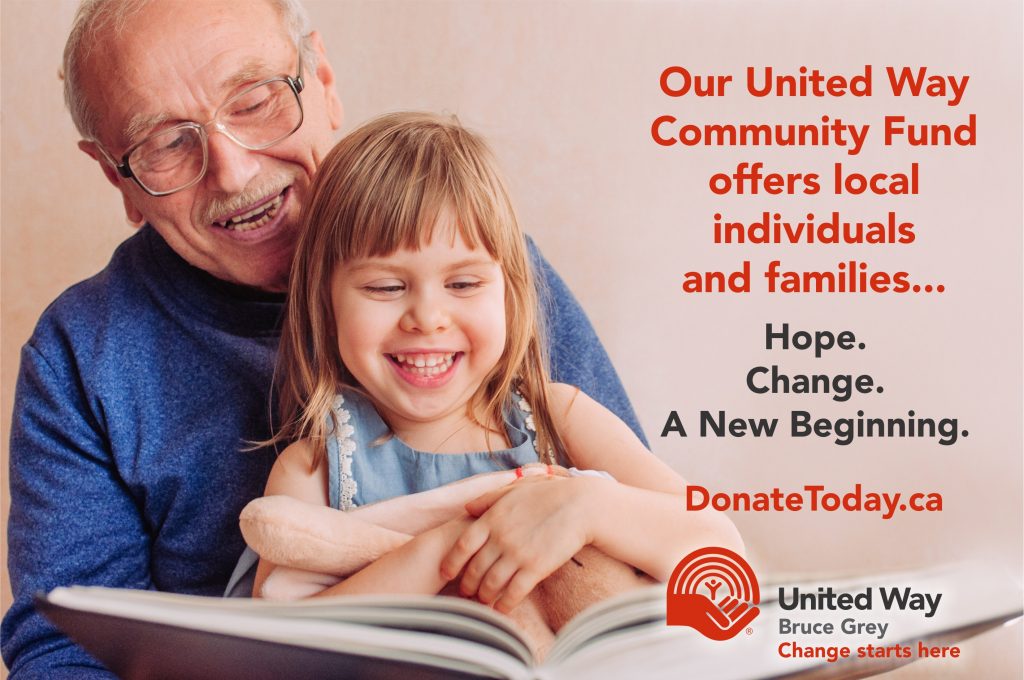 It's amazing what can happen when a community comes together in the common cause of caring. When you donate to the United Way of Bruce Grey Community Fund, you are making a direct difference to a neighbour in need.
Your financial support will spread hope and will provide a chance for a better life for struggling low income individuals and families, isolated seniors, at-risk children and youth, the hungry and the homeless, those living with mental illness and addictions and much more.
Your donation will provide change, fresh starts and will ensure that the most vulnerable in our local communities will have access to basic needs and supports.
To change a life today, visit www.DonateToday.ca or give us a call at 519-376-1560. You may also drop off or mail your donation to us at: United Way of Bruce Grey, 380 9th Street East, Owen Sound, ON N4K 1P1.
During this time of unprecedented need, thank you for caring for your community.