When the Covid-19 Pandemic hit, our donors responded. As a result, even more meals could be provided to the most vulnerable.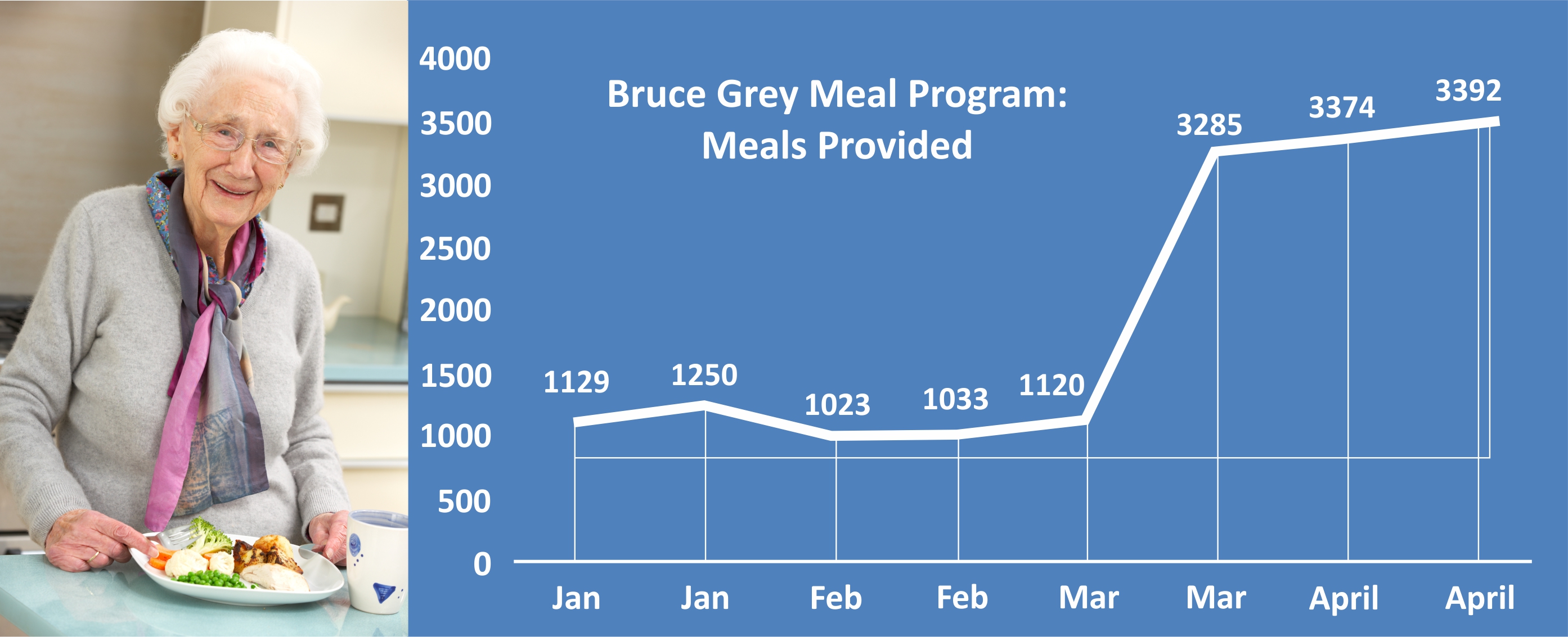 When the Covid-19 pandemic hit, our donors were there for those who are most vulnerable in our community. Thank you so much for that.
As the pandemic forced people into self isolation and many free meal programs were closed to the public, organizations stepped up and adjusted how they were running their programs. Some were creating frozen meals while others provided hot meals.  Over all we've seen a massive jump in the number of meals provided. Since January 15,715 meals have been provided by these valuable programs.
These meals are going to a variety of people who are experiencing low income, no transportation, physical mobility issues due to health status, frailty, injury, surgery etc as well as depression resulting in lack of appetite or motivation to cook and/or eat.
Thanks to our donor support, 6,866 meals have been funded with a total of $8,000 invested to date.
The need continues to rise and we have seen a 209% increase from January to late April. We expect the need to be just as great in May.
So thank you donors. The difference you are making in our communities is incredible. You have touched the lives of the most vulnerable and you are giving hope for the hungry.  Quite simply, we cannot thank you enough.
In other "meal" related news, we are pleased to report that a new frozen meal program has been created by South East Grey Community Health Centre in Markdale (The Yum Program) and St. Aidan's Episcopal Catholic Church in Wiarton has expanded their activities growing from 75 meals in the first two weeks of January to 275 in the first two weeks of April.