We invite you to help make local issues like poverty – #UNIGNORABLE.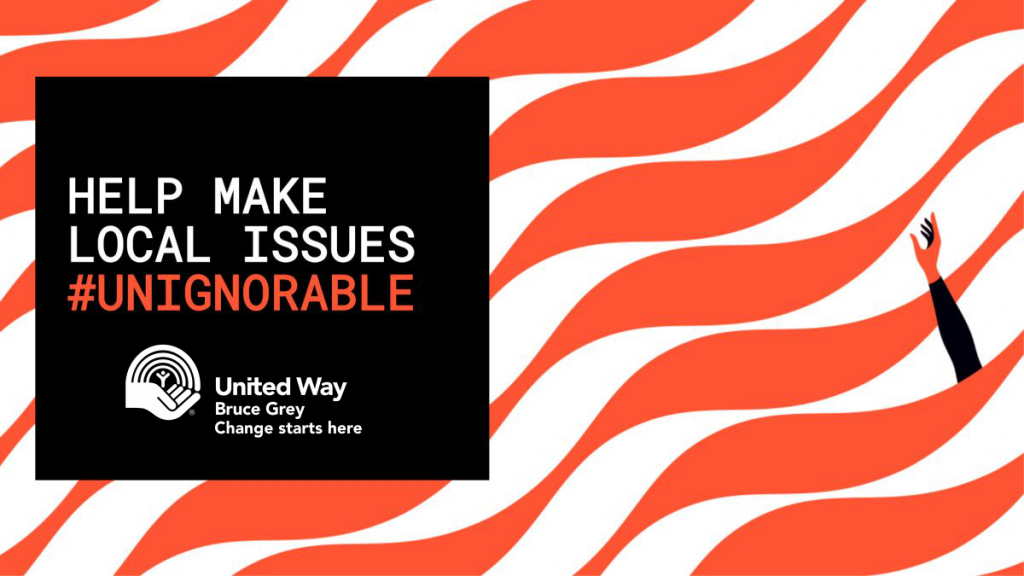 Together, we can help make local issues like poverty, mental health, homelessness, hunger, domestic violence and social isolation – #UNIGNORABLE.
At the United Way of Bruce Grey, we are committed to doing our part to help combat the toughest of social issues. We are working hard to improve lives locally by moving people from poverty to possibility, helping children be all that they can be and helping to build strong, healthy and inclusive communities.
As the Covid-19 pandemic continues to cause harsh economical effects in our region, you can help bring hope to a neighbour in need.
To make a donation that will impact your community, visit Canada Helps at www.DonateToday.ca or call 519-376-1560. Donations are also accepted by mail at: United Way of Bruce Grey, 380 9th Street East, Owen Sound, ON N4K 1P1.
When you make a donation to the United Way of Bruce Grey, you can choose to direct the funds to a cause that is meaningful to you.
You may choose from our:
Backpack Program
Community Fund
Hope for Our Kids Fund
Pandemic Relief Fund
United for Newcomers Fund
Utility Relief Program
Your support will go to work immediately and would mean the world to someone who is struggling.
For more information, please give us a call at 519-376-1560.
Thank you so very much for your support.