We congratulate Mike Rencheck on being named CEO of the Year by the Ontario Chamber of Commerce.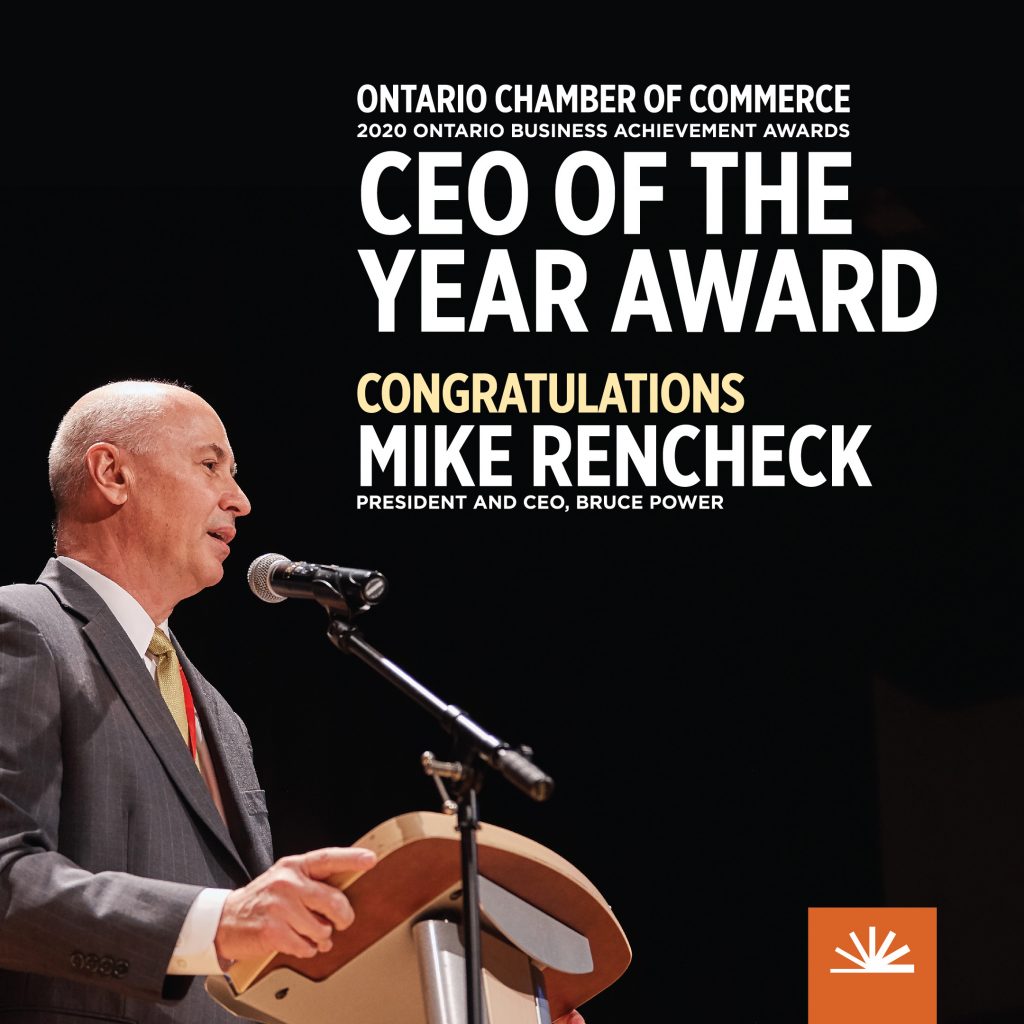 We are thrilled to congratulate Mike Rencheck, President and CEO of Bruce Power, on being named CEO of the Year by the Ontario Chamber of Commerce. Mike's leadership, dedication and commitment to community is beyond incredible and this award recognizes and celebrates all the wonderful traits that makes Mike so unique.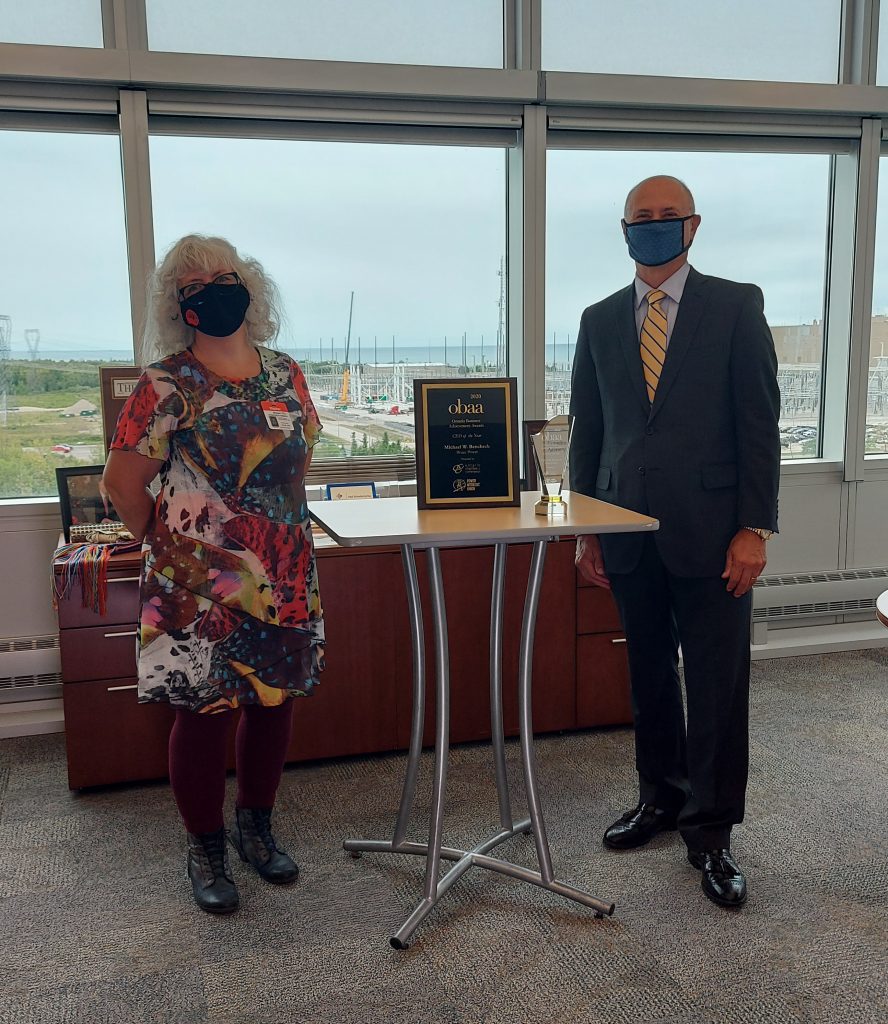 Mike is a valued Board Director, friend and caring human being. Since joining our board in 2017, Mike boosted our fundraising effort with a $1.6 million 3 year commitment which enabled us to serve the most vulnerable across Bruce and Grey Counties. Mike's commitment to our organization and programming goals, is something we are so thankful for.
When the pandemic struck in March, Mike quickly rallied the company and it's supply chain to secure personal protective equipment (PPE) for frontline and health-care workers in our region as well as other parts of Ontario as needs arose.
During the COVID crisis, Bruce Power has participated in – and often led – several programs to help others. They included raising more than $500,000 for area food banks; coordinating with
suppliers to raise more than $380,000 for local and national organizations facing funding shortfalls in 2020; splitting a $400,000 donation with the Power Workers' Union to the University Health Network for the research and development of ventilators to treat COVID patients; and funding the creation of the Grey Bruce Huron Strong app to support local businesses.
Under Rencheck's leadership, Bruce Power also established a community economic development platform that has led to over 60 companies moving into Grey, Bruce and Huron counties, implemented a long-term strategy to engage over 480 provincial companies in Bruce Power's efforts, created opportunities for Indigenous communities and businesses, and created the Retooling and Economic Recovery Council to support the province's made-in-Ontario economic recovery program.
Mike's efforts are deep reaching and touches the lives of so many. We are so happy for Mike. This recognition is so well deserved.