We are hiring – Fundraising Champion
FUNDRAISING CHAMPION – United Way of Bruce Grey
The United Way of Bruce Grey is a front-line organization who champions for the vulnerable and the disenfranchised.
We are boldly unconventional, creative, and tenacious and believe in building collaboration and connections between all members of our communities; children to seniors, multi-generational locals to new Canadians, private businesses to community-based charities, all tiers of government, and all peoples.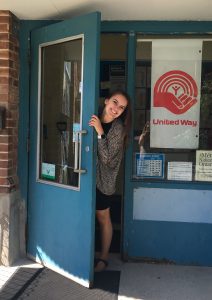 We are 100% donation-based and have an exciting opportunity to be our Fundraising Champion.
Reporting to the Executive Director, the successful applicant will lead our Campaign Committee of staff and volunteers to inspire the planning, organization, execution, and evaluation of year-round fundraising activities. You will work as a part of our team committed to generating the greatest financial resources to support the community activities and goals of the United Way of Bruce Grey. This is an exciting opportunity to be apart of our team, make a difference in our community and provide funding for the most important social programs.
 Responsibilities
Drive the strategy for all fundraising efforts for the United Way of Bruce Grey
Actively lead and participate in all fundraising activities from concept to execution
Develop and monitor fundraising budgets, develop an annual calendar, provide timely updates and ensure strategy is executed throughout the year
Act as a communications resource for our staff and Board providing year-round visibility for the fundraising programs using effective communications tools
Working with admin staff, deliver fundraising, communications material, annual calendar of events
Build strong relationships with donors and community members during fundraising events
Your Knowledge and Experience
Proven ability and experience generating fundraising resources in a non-profit environment
Creative, innovative, enthusiastic and a visionary
Strong oral and written communication presentation skills
Exceptional tactical and strategic planning skills
Demonstrated leadership and experience working collaboratively with volunteers and staff
Ability to develop and maintain positive relationships with businesses, labor groups, community groups, member agencies, volunteers, and other community stakeholders
Ability to perform and adapt under pressure and meet multiple deadlines
Strong marketing skills is an asset Previous United Way or similar experience is an asset
Additional skills and requirements
A University degree or college diploma in Social Work, Marketing, Business, or Fundraising Management or equivalent combination of education and life experience in a related field is an asset
Minimum three years of related experience
Above-average ability using Word, Excel, PowerPoint, WordPress, and all mainstream social media platforms
Experience with Canva or other basic graphic design software
The ability to generate creative ideas and see through rainstorm to execution
Evening and weekend hours are required
A valid Ontario License and a safe and reliable vehicle is a requirement for this position.
Proof of Covid-19 vaccinations is required
Compensation
The salary range is $41 000 to $45 000 with a standard comprehensive benefit package, based on qualifications and experience.
How to Apply
Apply online or in person with a cover letter, resume, by August 2nd, 2022 at the United Way of Bruce Grey 380 9th Street East Owen Sound, office Monday to Friday 8:30 am to 4:00 pm.
By email execdir@unitedwaybg.com
The United Way of Bruce Grey values diversity, equity and inclusion and is an equal opportunity employer and signer to Living Wage Ontario