We are celebrating 11 years of 211 in Bruce Grey!
Tuesday, February 11th marked "211 Day" right across North America and here at the United Way, we are celebrating 11 years of the service being available in Bruce-Grey.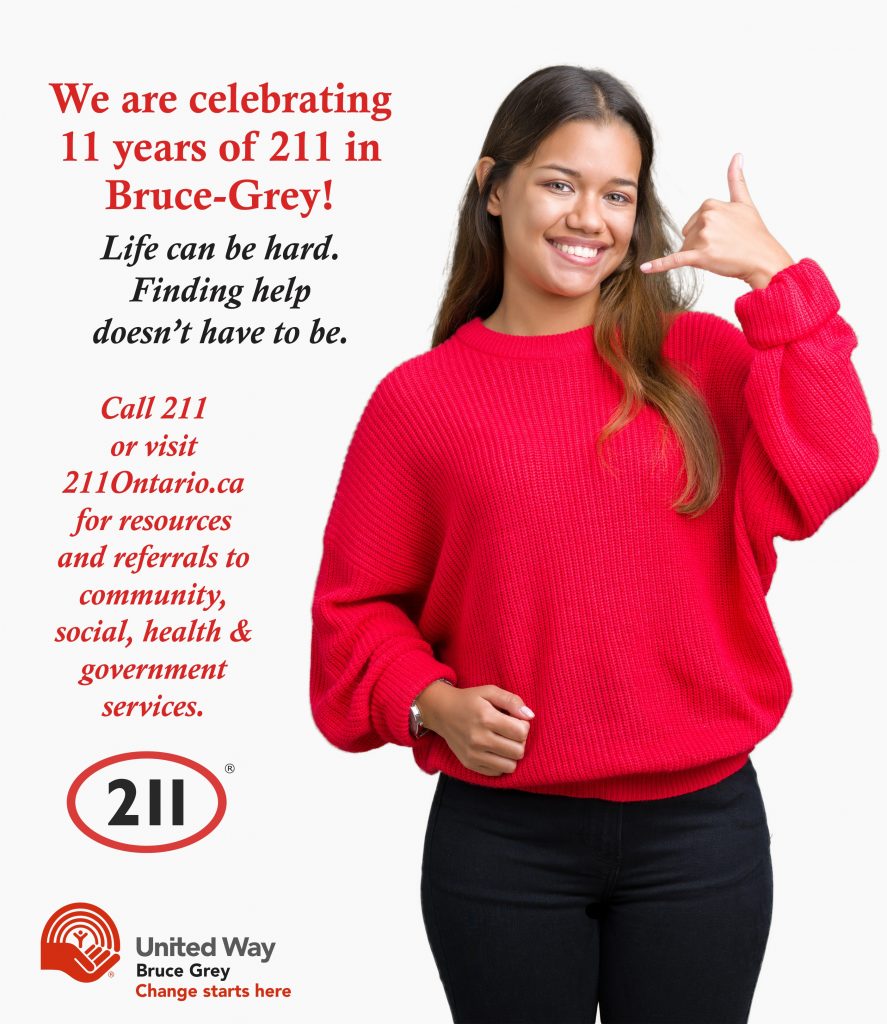 211 is an information and referral service that connects Canadians to non-emergency health, community and social services in their area. This service is free and is available 24 hours a day, 7 days a week, every day of the year, in over 150 languages.
211 is a confidential and trustworthy guide to navigate to the right resources and programs when dealing with life's challenges.
In addition to calling 211, people can also chat online with 211 Community Navigators at www.211Ontario.ca from 7 am to 9 pm Monday to Friday.
The United Way of Bruce Grey is proud to support 211 in Bruce and Grey Counties along with our partner agencies.