United Way of Bruce Grey Releases Statement Regarding COVID-19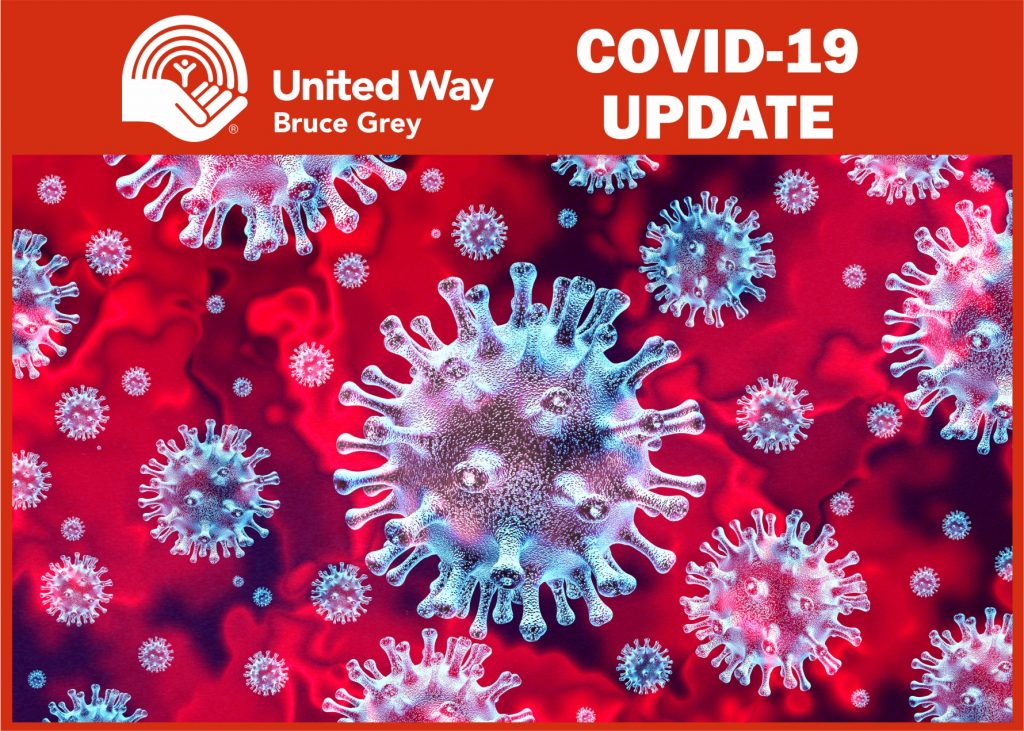 In response to recent government announcements about COVID-19 and our commitment to keeping staff, volunteers, and clients healthy, we are announcing that our office is currently closed to the public. This notice will be in effect until otherwise notified.
Our goal is to assist clients as best we can given these restrictions.
– Answering the phone (519-376-1560)
– Answering emails (manager@unitedwaybg.com)
– Providing utility assistance (Call 211 to register)
– Working on community supports to help those in need
– Providing communications regarding community programs and supports and public health information
– Connecting with local community organizations and agencies as well as government officials regarding key ways we can assist the most vulnerable during this pandemic.
– Providing information and resources regarding the virus, staying safe and local programs that serve our vulnerable in Bruce and Grey Counties
And last, but certainly not least, we are still accepting donations through Canada Helps at www.DonateToday.ca. All funds received will be used to serve our vulnerable populations during this heightened time of need. Your support is very much appreciated.
To connect with community, social, health and government programming in your area, call 211 or visit 211Ontario.ca
Please stay tuned to our website and social media platforms for more information in the days to come.
Thank you for your understanding.