United Way meets with Ontario's Energy Minister
United Way Bruce Grey meets with Minister of Energy to discuss progress on reducing electricity bills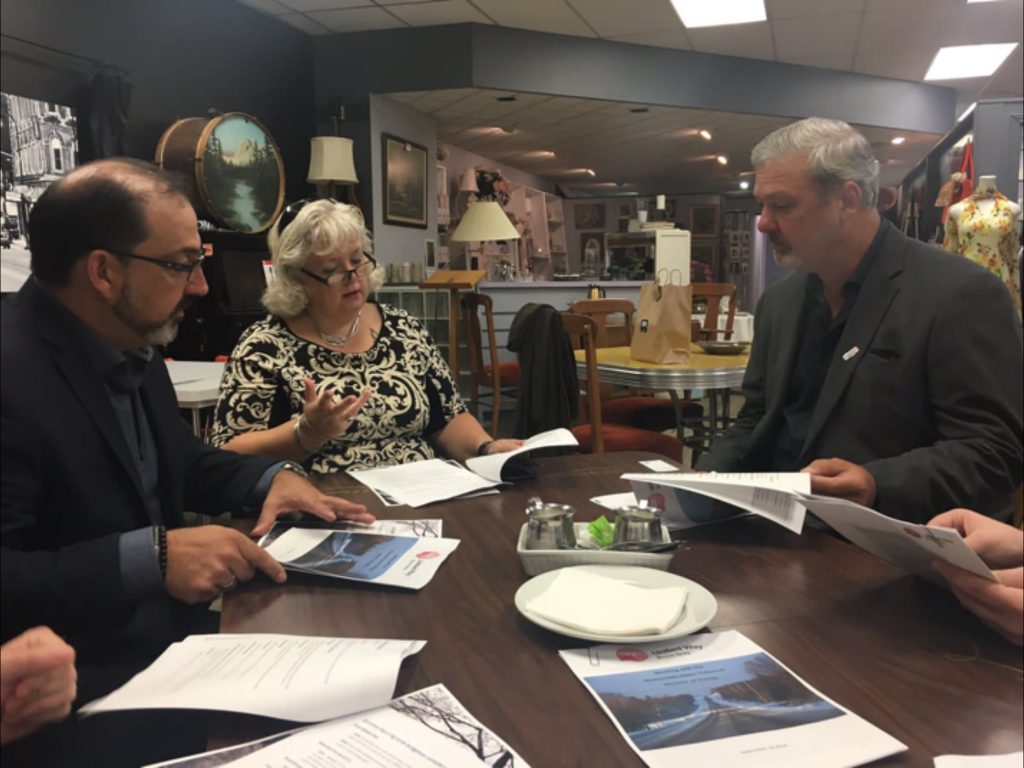 OWEN SOUND, ON – September 16, 2016 – United Way Bruce Grey sat down with Ontario's Minister of Energy, the Hon. Glenn Thibeault, to discuss energy costs and thank him for the government's recently announced initiatives to provide Ontarians with relief on their hydro bills.
During the meeting, the Minister outlined his government's pledge to reduce electricity bills for rural residents, through measures that cut HST and rural delivery rates. United Way Bruce Grey Executive Director Francesca Dobbyn and the Minister also discussed other ways to keep costs low for Ontario consumers.
"I would like to thank the Minister for listening to the concerns of rural Ontario's rural residents, who are struggling to pay their electrical bills," Dobbyn said. "As we head into the cold winter months, the provincial government's new efforts will go a long way in helping Ontarians keep their lights on, especially in Bruce and Grey counties."
During the meeting, the Minister and United Way also highlighted the important role that Bruce Power plays in keeping electricity prices low and supporting the community.
"By providing energy at 30 per cent less than average costs, and donating over $1.3 million annually to causes across the region, Bruce Power's positive impact on our community extends much further than the light switch," said Dobbyn.
More to come.
You can support the United Way's work on energy poverty with a donation.