Today, on International Women's Day, we are celebrating our local newcomer women.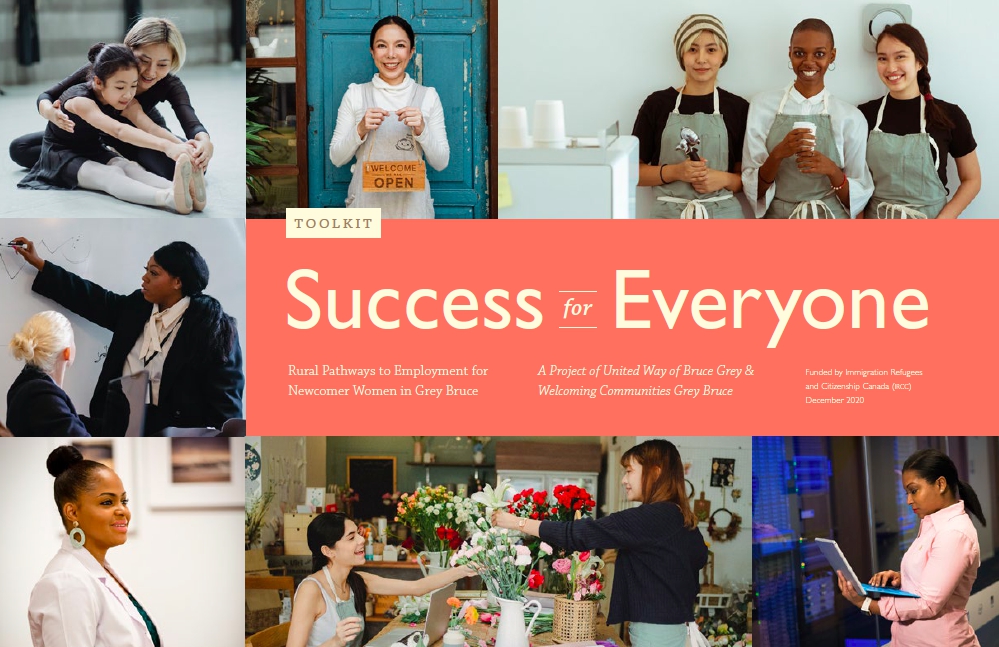 Today, on International Women's Day, we are celebrating newcomer women and the skills and diverse perspective they bring from around the world to Bruce and Grey Counties.
During the last 18 months, in partnership with Welcoming Communities Grey Bruce, our Rural Pathways for Newcomer Women Project has been learning from newcomer women about the employment barriers they face in Grey-Bruce. The project was funded by Immigration, Refugees and Citizenship Canada.
Women who are visible minority newcomers bring amazing skills and experience to our communities, but often face barriers to employment because of social isolation, or when their education and work experience is not recognized here in Canada said Manpreet Kaur Sangha, a Welcoming Communities board member who was active on the Advisory Committee.
Pathways project co-ordinators May Ip and Olga Gura noted that newcomer women in Grey Bruce were generous and passionate participants in the project from the beginning, throughout the pandemic, until the project end in December 2020. "With their help we have developed and evaluated new tools and resources for employers, employment services and our community to address employment barriers called the Success for Everyone Toolkit."
The "Success for Everyone Toolkit" is a rich and practical resource for employers, employment services, community service providers and municipalities' said Azar Azad, a member of the Pathways Employer subcommittee, and board member of Welcoming Communities. We are very proud of this innovative Toolkit. It is a free download on the Welcoming Communities website: https://welcominggreybruce.ca/…/Success-for-Everyone…
Welcoming Communities and the United Way of Bruce Grey are grateful for the skills, insights and dedication that visible minority newcomer women brought to the Rural Pathways project. On International Women's Day, we invite everyone to celebrate the contributions of newcomer women to our community, and recognize that their success is a success for everyone!
For more information about the Rural Pathways Project, please give us a call at 519-376-1560.