Today, in support of #DressPurpleDay, we wear purple in support of vulnerable children, youth & families.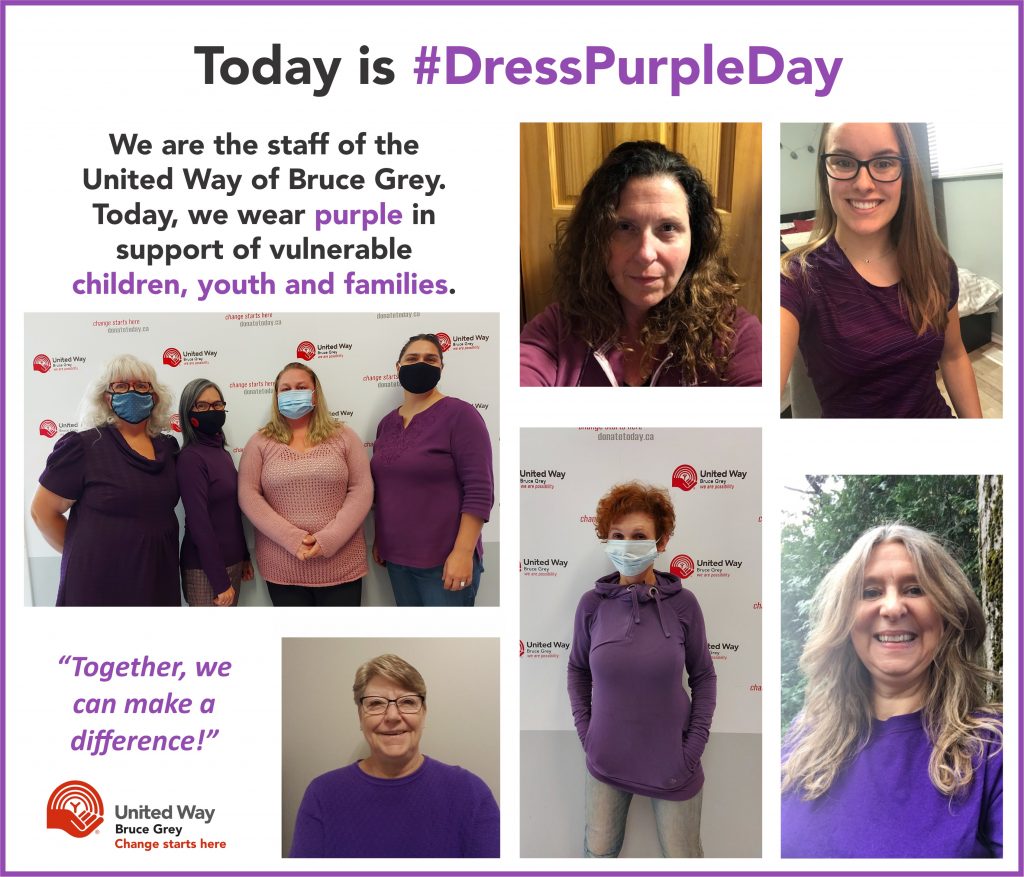 At the United Way of Bruce Grey, we believe that children have the right to be all that they can be and all should have the opportunity to live a life full of promise and possibility. That is why today, on #DressPurpleDay, we are all wearing purple to show our support for vulnerable children, youth and families in our region and beyond.
We all have the power to make a profound difference to a vulnerable child. Right now, there are over 800 children who are affected by poverty that can use your help. Our Hope for Our Kids Fund provides vital essential needs to local children in need. To make an impact today, please visit www.DonateHope.ca or give us a call at 519-376-1560.
Thank you so much for your support.