The UWBG comes up a winner at the YPI competition at St. Mary's High School!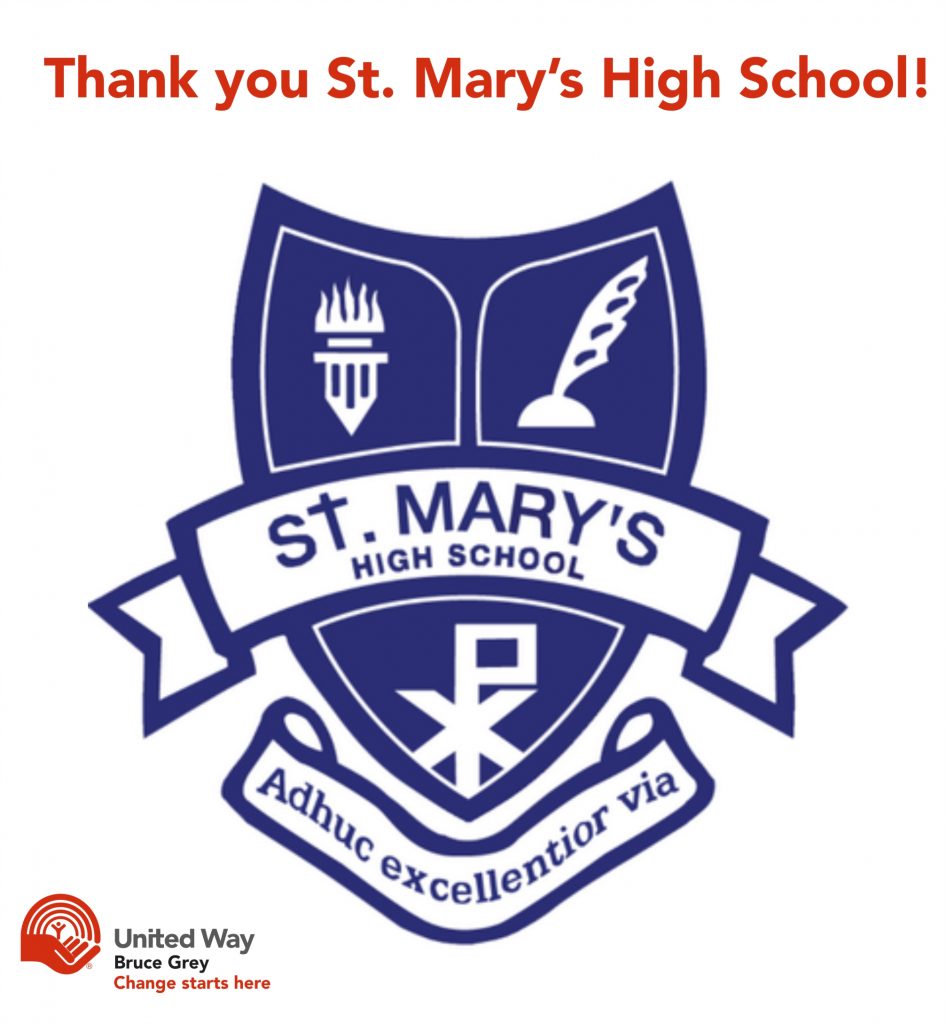 We are very pleased and honoured to announce that the United Way of Bruce Grey will be receiving a grant of $1667.00 from the YPI Program at St. Mary's High School in Owen Sound.
YPI (Youth and Philanthropy Initiative) is a grade 9 project which encourages young people to advocate for local charities in their communities while engaging in a competition to win $5000 per school for the winners' charity of choice. A lot of research and coordination goes into each entry and students go through a comprehensive competition process. This year, due to restrictions around Covid-19, it was decided that the $5000 be split among the three finalists which is awesome!
We are sending out a special shout out to students Malcolm and Peter who chose our organization to research and promote for the YPI competition. We are thrilled and so very grateful for their hard work and advocacy.
Thank you SO much Malcolm and Peter and thank you SO much to everyone at St. Mary's High School. These funds will go to work immediately to help the most vulnerable in our local communities.