The United Way celebrates it's 22nd Anniversary with a challenge to support it's Backpack Program.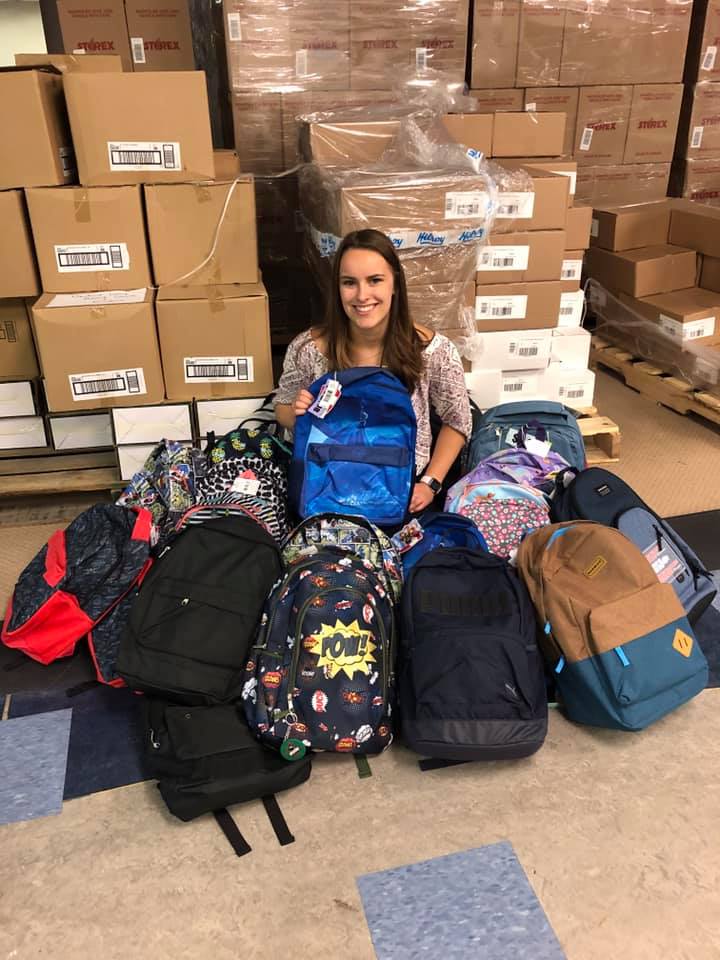 Yesterday, in honour of our 22nd Anniversary, we challenged our friends and supporters to help us mark the occasion and celebrate by donating $22 to our Backpack Program. Many of you rose to the challenge and we thank you all. We really appreciate your support!
We also challenged our Backpack Program Coordinator Sarah Raynsford to pack 22 backpacks and she did so in near record time. Way to go Sarah!
This anniversary is indeed a milestone and one that couldn't have been achieved without the amazing support of our donors and community. So much magic has happened, lives have been changed and struggling families have been helped. We are so humbled and grateful. Thank you.
For more information about our Backpack Program, please visit: https://unitedwayofbrucegrey.com/services-offered/backpack-program/
If you would like to donate to the Backpack Program through Canada Helps, please visit DonateToday.ca. You may also mail your donation through the mail to: United Way of Bruce Grey, 380 9th Street East, Owen Sound, ON N4K 1P1 or by credit card at 519-376-1560. Thank you so much for your support and for making a difference to a child in need.
If you would like a backpack for your child, please call 211 to register.