The Rural Pathways for Newcomer Women Project offers informative workshops for employers.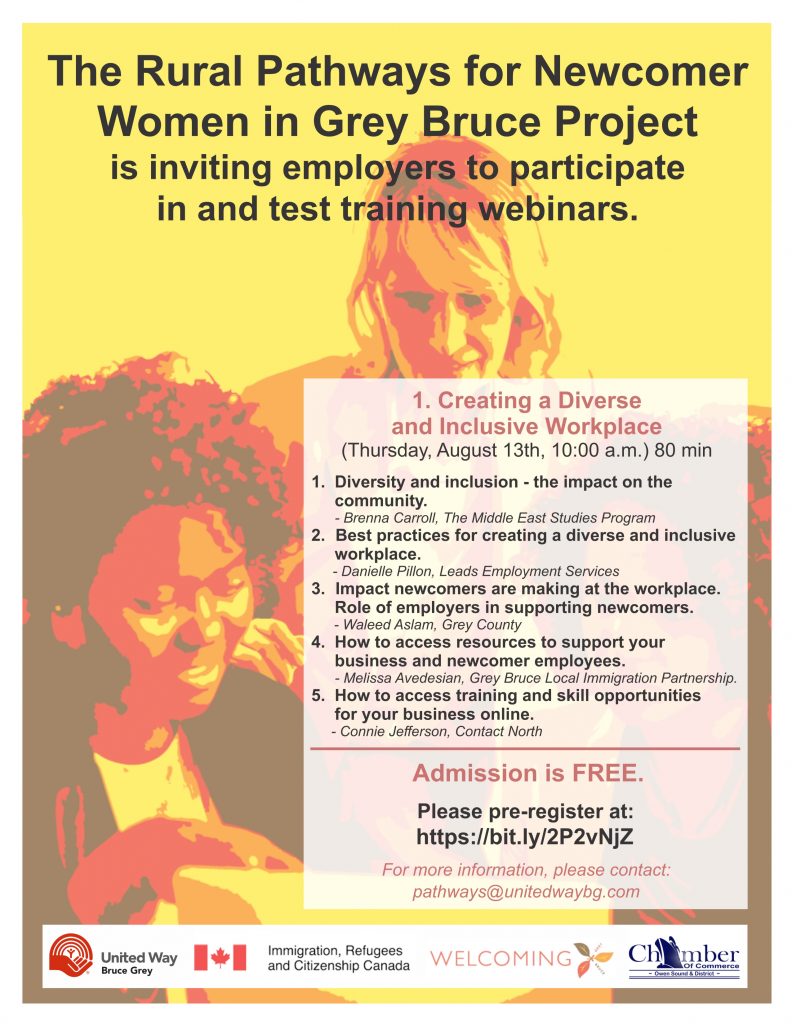 The Rural Pathways for Newcomer Women in Grey Bruce Project is hosting a series of informative webinars geared towards local employers.
The first webinar looks at "Creating A Diverse and Inclusive Workplace" and is happening Thursday, August 13th at 10 am. Experts from the Middle East Studies Program, Leads Employment Services, Grey County, Grey Bruce Local Immigration Partnership and Contact North will be delivering presentations.
Admission to the workshop is free.
Please pre-register at: https://bit.ly/2P2vNjZ
Other workshops in the series include:
Overcoming Cultural and Language Barriers at Your Workplace: Thursday, August 20th at 10 am (80 minutes)(Registration link will be available soon)
Addressing the Barriers of Credentials and Skills Recognition: Thursday, August 27th at 10 am (80 minutes)(Registration link will be available soon)

For more information about this workshop series, please contact pathways@unitedwaybg.com