The Emergency Community Support Fund (ESCF) is back for Round 2.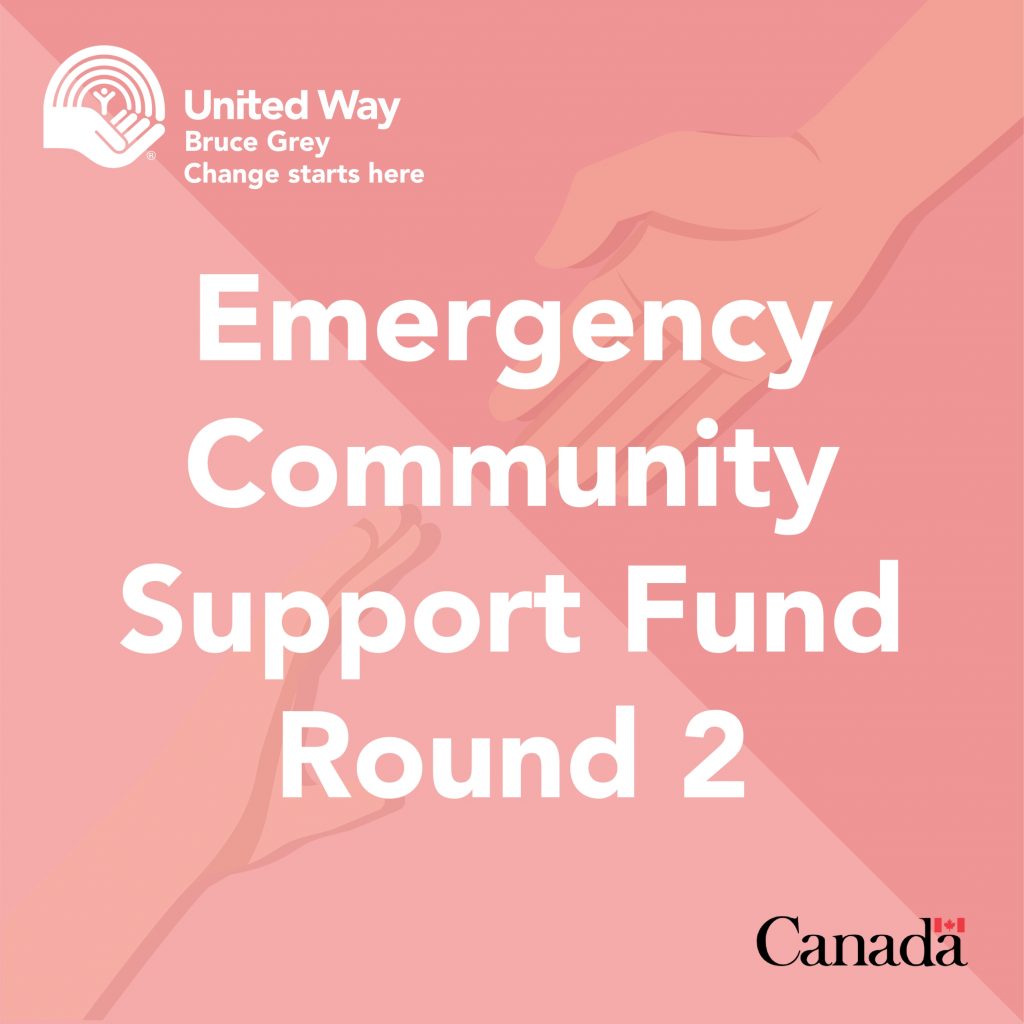 As Covid-19 continues to have a disproportionate impact on vulnerable populations in Canada, the Government of Canada's $350 million Emergency Community Support Fund (ECSF) aims to help charities and non-profit organizations adapt and increase frontline services for vulnerable populations during COVID-19.
In the first round of funding, the United Way of Bruce Grey provided $390,000 in grants to local organizations serving vulnerable populations in Bruce and Grey Counties. In this second round, we have $145,000 available under the ECSF.
Very soon the Government of Canada will be releasing the balance of the $350 million ECSF in a second round of funding (totaling $73.9 million). These funds are available to support communities continuing to address the impact of the pandemic.
Organizations providing front-line services to vulnerable populations impacted by COVID-19 are eligible to apply, including registered charities, and other qualified donees. The application will be available for download on October 5, 2020. Applications will open on October 5th and will end on October 30, 2020 at 3 pm.
In preparation for the application, organizations can get a head start by reviewing the questions in the application. Click here to view or download the pdf.
For more information about the ECSF or the applications process, please visit:
https://unitedwayofbrucegrey.com/pandemic-response/emergency-community-support-fund-ecsf-application-details/
or call 519-376-1560.