The Covid-19 continues to impact the lives of the most vulnerable in Bruce-Grey. Can you help?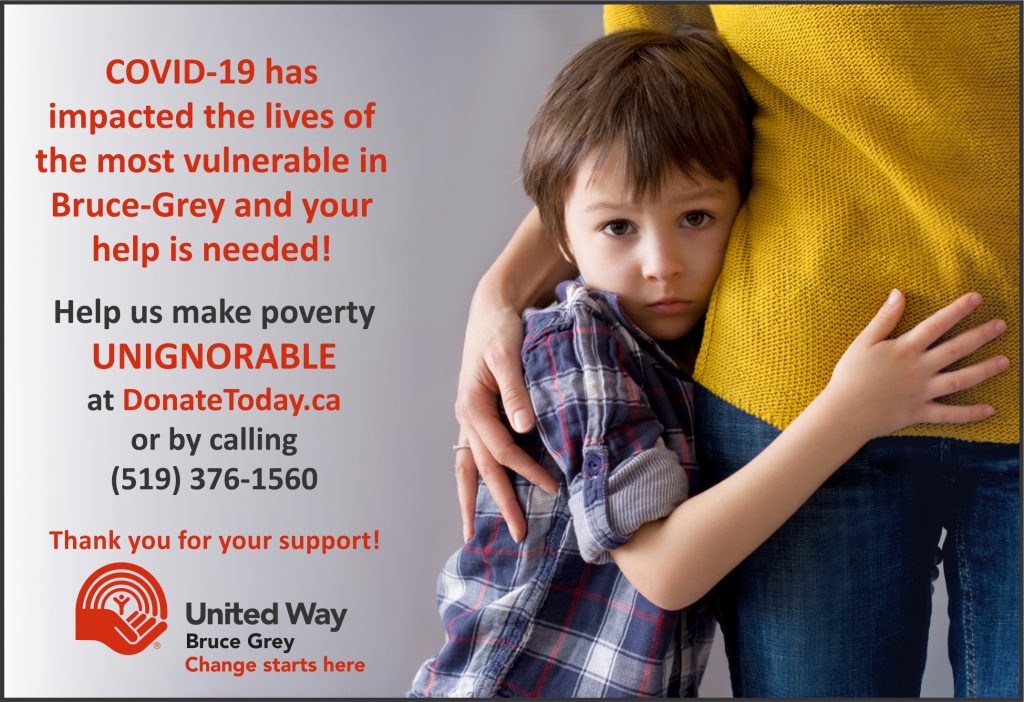 When you donate to the United Way of Bruce Grey, you are making a difference to the lives of local individuals and families whose lives have been affected by poverty.
Your financial gift will provide a backpack for a child in need and warm winter clothing to children whose families cannot afford it. Your financial support will provide urgent utility assistance for struggling families and important financial literacy advice and support. Your gift will also ensure funding support of local agencies committed to addressing hunger, homelessness, mental health and addiction and others and will provide necessary poverty research, community partnering and advocacy.
And lastly, and most importantly, your gift will inspire hope to those who don't know where to turn and will offer a chance for a better life to so many people across our region.
As we enter into month six of the Covid-19 pandemic, your financial support would mean so much to us and would help to change lives of those across Bruce and Grey Counties who are struggling. When you donate, you can designate how you wish the funds be used which is a great way to support a cause that is near and dear to your heart.
To donate through Canada Helps, please visit www.DonateToday.ca.
You may also donate by phone by calling 519-376-1560
or by mail at: United Way of Bruce Grey, 380 9th Street East, Owen Sound, ON N4K 1P1
Thank you so very much for your support.
Thank you for making a difference.