The 2021 data from our FoodBruceGrey app is here.
At the United Way of Bruce Grey, food security is very important to us. As rising inflation and effects of the pandemic continue to impact those locally, we continue to monitor and dedicate support to local organizations that serve our vulnerable.
This infographic details 2021 data from:
– Food Rescue Programs (which distributes food from local groceries, pharmacies etc to community meal programs and food banks)
– Food Bank food distribution and clients served
– Fresh produce grown through community gardens
– Volunteer hours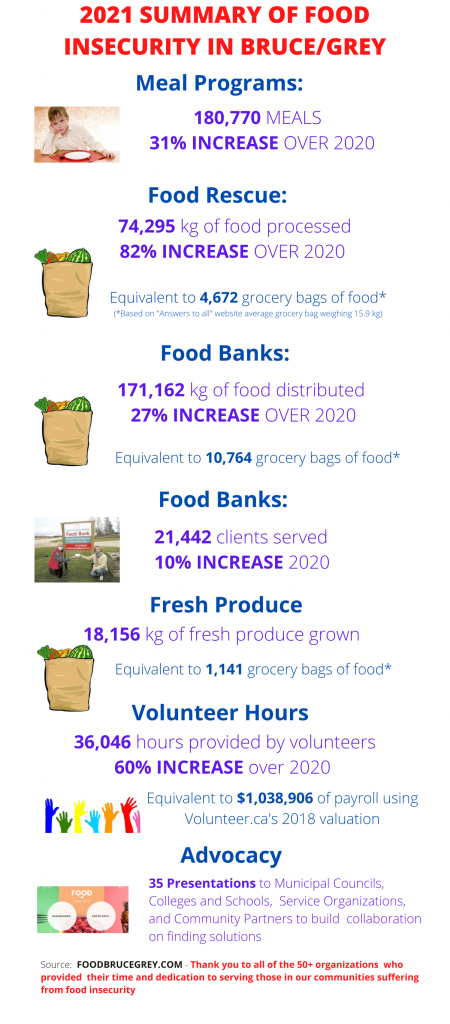 All of the above data is sourced from our Food Bruce Grey app which can be found at FoodBruceGrey.com. We thank our 50+ partners for their commitment to serving the hungry. Thank you for making a difference.
We continue to advocate for greater food security in the Bruce-Grey region. For more information, please give us a call at 519-375-5636.
If you are struggling with food insecurity, please call 211 or text to connect with food banks and community meal programs near you.