#ThankYou Thursday: Town of Meaford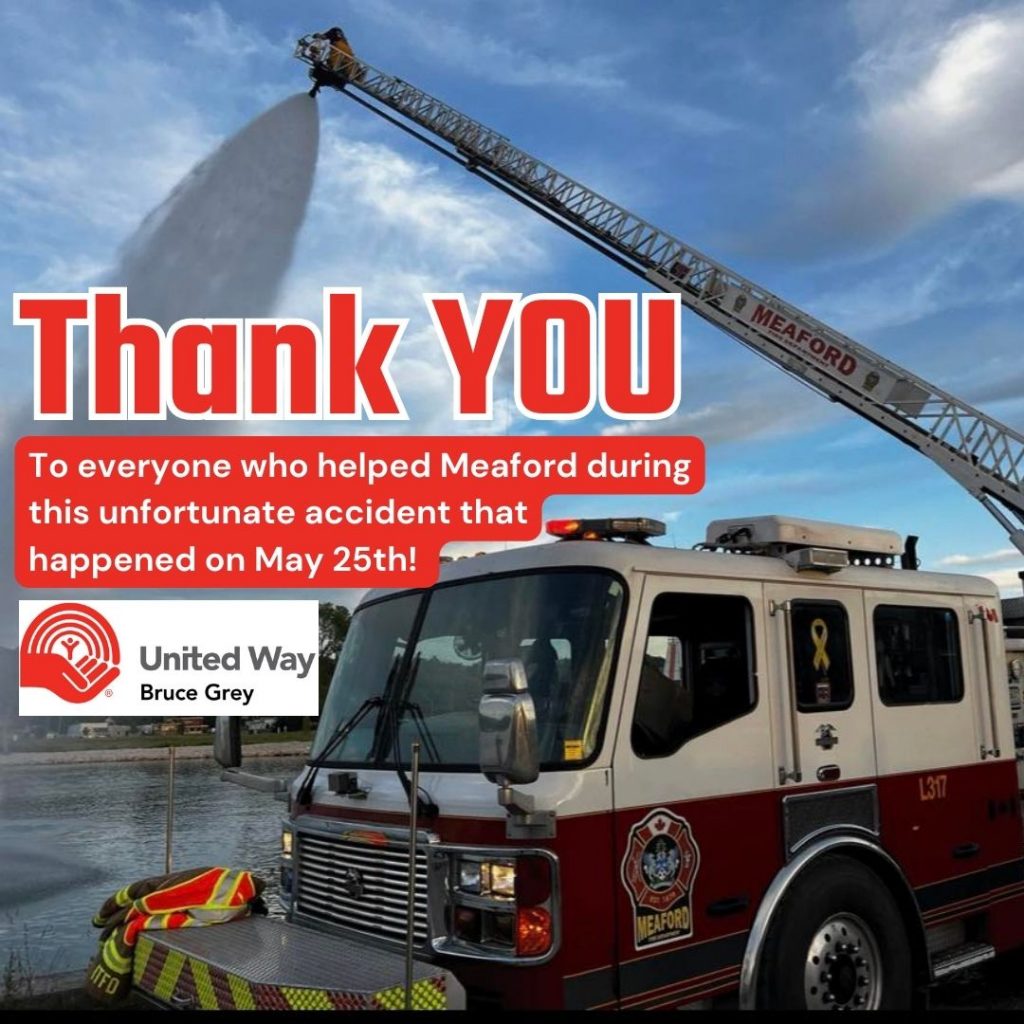 ❤️The Meaford community came together in a powerful display of support and solidarity following the recent unfortunate fire. The outpouring of support from neighboring towns and businesses was truly heartwarming. The fire crews that worked tirelessly to manage the blaze and ensure the safety of residents are owed a HUGE debt of gratitude.
The sense of community was palpable as volunteers from the Town of The Blue Mountains and the Town of Collingwood came forward to offer support. Quench Buggies were dispatched to provide residents with clean drinking water and Home Depot and Enbridge donated pallets of bottled water. McGinty's Cafe also helped by raising funds to help with the rebuilding efforts of the auto repair shop. The Red Door Pub and Grill also offered a kind gesture – free burgers and fries to affected employees.
It was inspiring to see so many people come together for the greater good, and it's a testament to the power of community. If there is anyone else who helped during this difficult time, please feel free to tag them in the comments below. We want to thank EVERYONE who played a role in helping Meaford get through this unfortunate event.