Stuff The Bus in Support of the Backpack Program Returns to Staples, Owen Sound August 22 to 24th!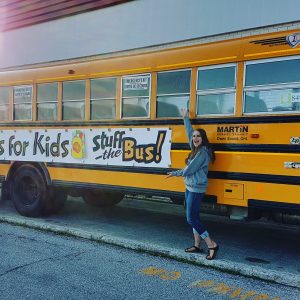 Drop by Staples Owen Sound from Thursday, August 22nd to Saturday, August 24th and help us Stuff The Bus full of school supplies for our Backpack Program.
Our Stuff The Bus event is an opportunity for the public to give back to their community by donating school supplies or by making a financial donation to our Backpack Program.
The event will take place at the Staples parking lot which is located at 1077 10th Street West in Owen Sound.
The hours are as follows:
Thursday, August 22nd:  8 am to 9 pm
Friday, August 23rd:  8 am to 9 pm
Saturday, August 24th:  8 am to 6 pm
Since, 2005, the United Way Bruce Grey has distributed over 23,000 backpacks throughout Bruce and Grey Counties. In 2018, thanks to the generosity of our donors, we were able to distribute a record 2,456 backpacks throughout the two counties!
We are grateful for the donation of school supplies.  Staples will have a list of the required school supplies that we need or please see the list below.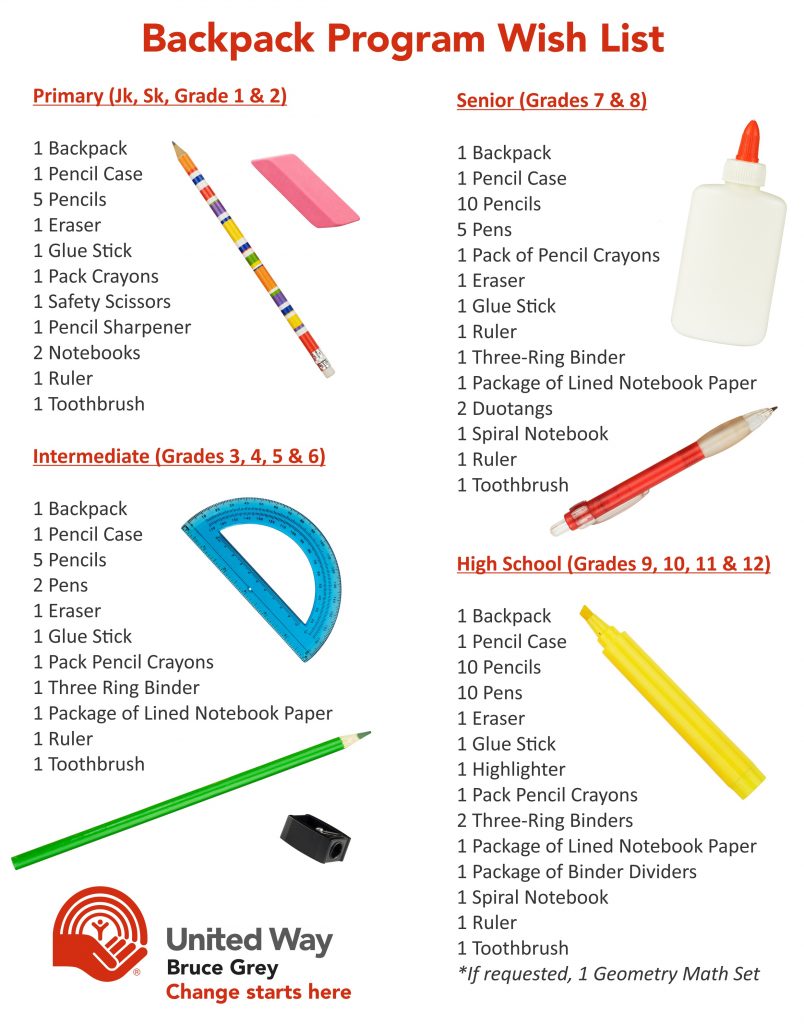 Financial donations are also gratefully accepted at the Stuff The Bus event as it allows us to purchase supplies on a wholesale basis. If you prefer, you can also make a secure online donation by visiting www.DonateToday.ca or by stopping by our office at 380 9th Street East in Owen Sound.
If you would like to volunteer for our Stuff The Bus event, please email us at backpacks@unitedwaybg.com or call 519-376-1560
Thank you for your support and for making such a difference in the lives of children in our communities.
For more information about our Backpack Program, please visit
www.Backpacks4Kids.ca
or call 519-376-1560.
If you would like to access the Backpack Program for your child/children, please call 211.