Spotlight on the Wiarton & District Food Bank and the great work they do!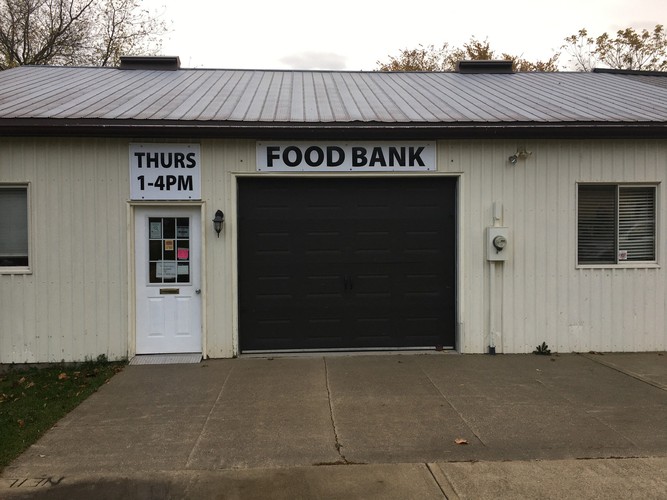 Today, we're spotlighting the Walkerton & District Food Bank and the great work they are doing to serve those in need in the region.
The Walkerton & District Food Bank first opened it's doors back in 1991 as a "temporary measure." Thirty years later, the need to provide for the hungry in the community only continues to grow.
The organization has had many locations since they started, moving several times before a permanent spot was found in 2008. An anonymous donor provided the funds to purchase the current location. They are located in a residential area which is easily accessible for clients. Their staff has worked hard to comply with all of the Covid-19 protections.
Today, clients from Chepstow, Cargill, Riversdale, Teeswater, Formosa, Mildmay and Walkerton come to them for help. In 2020, they provided food to 196 households. Approximately 30 families a week made a combined for 1286 visits. They are open 1 day a week and offer after hours service for those unable to attend during regular hours.
Clients are asked to make a list of what they need and they will try to accommodate requests. Prior to Covid-19 clients could pick the food of their choice directly off the shelves however under Covid-19 restrictions, clients are asked to make an appointment. They can text, phone or give them their list on arrival through their mail slot. Volunteers will pick the items and place everything in a shopping cart. When the order is ready for pickup, they weigh it, and at their appointment time, they pass the cart to the client. Clients pack their own bags, so they know what they have received, and can leave behind items they do not want. They do serve "drop-in" clients, but they need to wait for their order to be filled.
Their pre-packed chili kits are very popular. They contain tomatoes, chickpeas, kidneys beans, other beans and tomato soup. Kits vary on what beans they have and can include lentils. It is a great way to offer nutritious meals.
Regarding milk, they have an arrangement with the local Foodland to provide clients with milk coupons. The food bank pays monthly for milk that has been picked up. The coupon saves handling and storing milk on site. It allows clients to choose their preferred milk, and makes a lighter load when carrying groceries home from the foodbank.
With respect to protein, the Local Foodland offers significant discount on meat products. With the reduced pricing, they are able to offer greater choices of protein product to their clients.
We are the United Way of Bruce Grey congratulate the Walkerton Food Bank on all the great work they are doing throughout the pandemic and before. What a wonderful difference you are making!
If you would like more information about the Walkerton & District Food Bank, please give them a call at 519-881-0168.
If you are looking for food banks or community meal programs outside of the Walkerton district, call 211.