#SafetySunday: Safe Exchange Tips & Locations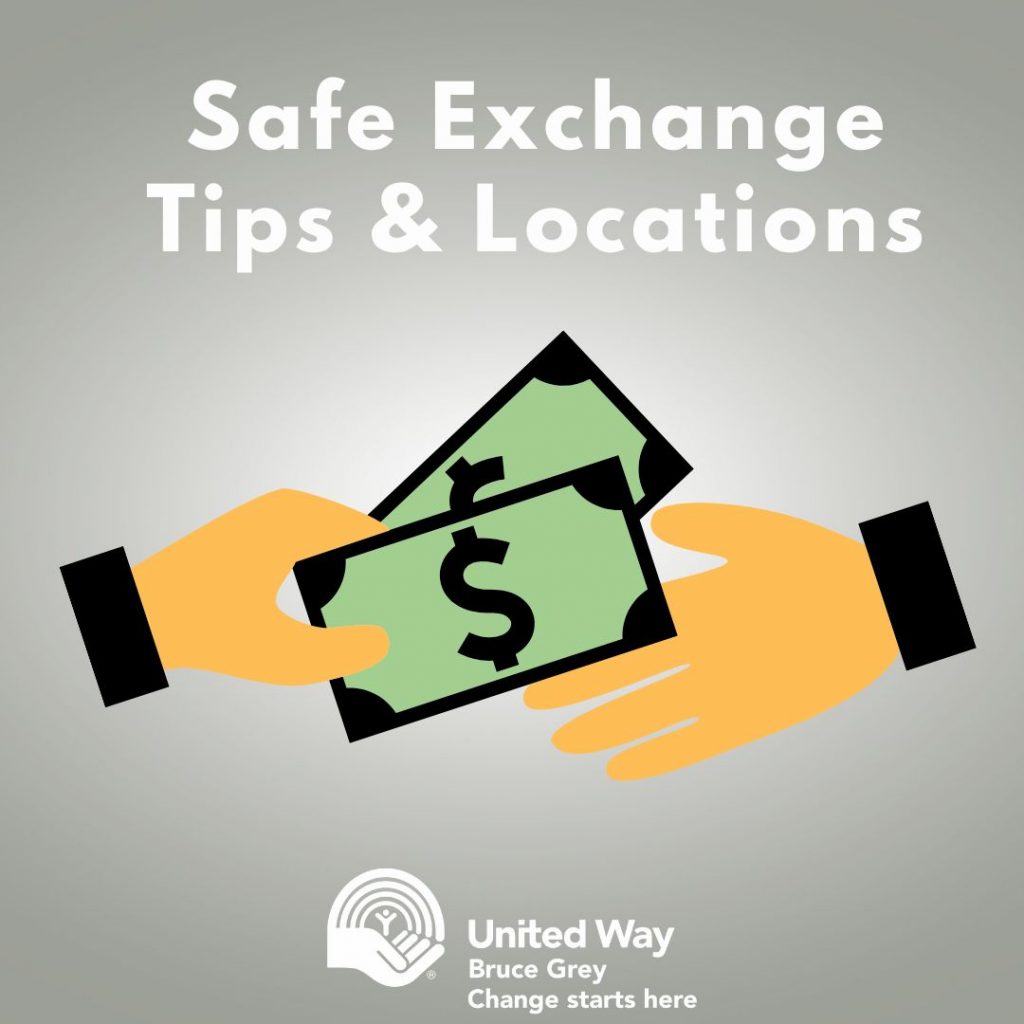 *This information was gathered from 211 Ontario.
Safe exchange locations offer a secure environment to meet unfamiliar individuals when making purchases from online transactions. It is crucial to prioritize safety since many people have fallen prey to various forms of criminal activity, such as robberies, fraud, and theft.
It is highly recommended to use safe exchange locations when meeting people you do not know, including when making finalizing online transactions. If it is not possible, then it is important to pick a well-lit, public and populated area to ensure a safe and secure experience.
In the event of an emergency, immediately dial 911.
When making a buy-and-sell exchange, keep these tips in mind:
– Conduct transactions during daylight hours only
– Utilize the buddy system and take a friend or family member with you. If that is not possible, inform someone of your whereabouts, the time, and the location of your meeting.
– Avoid transactions completed via mail to reduce the risk of fraud.
– When meeting in person, always thoroughly inspect the items before paying the seller
– It is advisable to limit the amount of personal information that you share.
– If something seems too good to be true, take a moment to stop, think, and be cautious. It may not be genuine.
LOCATIONS
GREY COUNTY
CHATSWORTH: OPP Grey Bruce, 317057 highway 6 and 10
DURHAM: West Grey Police Services, 153 George St W – in the parking lot
HANOVER: Hanover Police Services203, Tenth St – permitted in the parking lot, the parking lot has video surveillance, but no specific area is designated
MEAFORD: OPP Grey Bruce, 390 Sykes St N
OWEN SOUND: Owen Sound Police Services, 922 2nd Ave W
https://owensoundpolice.com/media-centre/owen-sound-police-service-launches-safe-zone
The Exchange Zone is located in the parking lot adjacent to the main door of the station. It can be used by people who want a safe place to meet for parental custody transfers and who want a place to assess and purchase goods from unknown persons that they have met online. Citizens can use the 'Safe Exchange Zone' twenty-four hours a day, all year long.
BRUCE COUNTY
WIARTON: OPP Grey Bruce, 50 Berford St
KINCARDINE: OPP South Bruce, 700 Kincardine Ave
PORT ELGIN: Saugeen Shores Police Services- Between Monday – Friday 9 am-5 pm, people are welcome to come right into the lobby. After hours the lobby is closed, but they can use the foyer entrance.