#SaferInterentDay: February 7th, 2023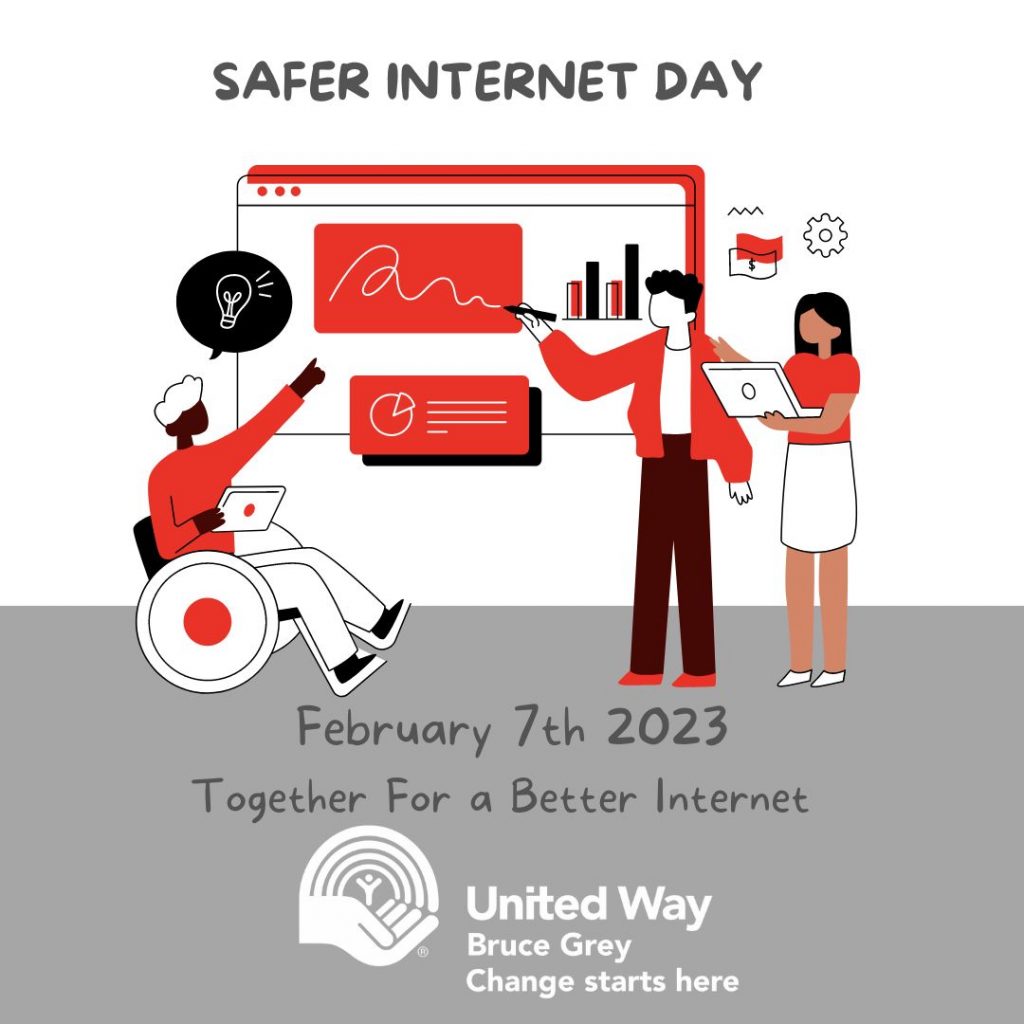 Today is💻#SaferInternetDay📱
Key internet dangers
When you and your family use the internet, you expose yourself to a range of potential online threats. Some of the biggest internet dangers include:
Identity theft
Data breaches
Malware and viruses
Phishing and scam emails
Fake websites
Online scams
Romance scams
Inappropriate content
Cyberbullying
Faulty privacy settings
Here are 15 tips for a safer internet experience:
1: Make sure your internet connection is secure
When you go online in a public place, for example, using a public wifi connection, you have no direct control over its security. Using public Wi-Fi is not always safe but can be unavoidable when you are out and about. If you are using public Wi-Fi, avoid carrying out personal transactions such as online banking or online shopping.
2: Choose strong passwords
Long – made up of at least 12 characters and ideally more.
A mix of characters – upper- and lower-case letters plus symbols and numbers.
Avoids the obvious – such as using sequential numbers ("1234") or personal information that someone who knows you might guess, such as your date of birth or a pet's name.
Avoids memorable keyboard paths.
3: Enable multi-factor authentication where you can
An extra one-time password that the website's authentication servers send to the user's phone or email address.
Answers to personal security questions.
A fingerprint or other biometric information, such as voice or face recognition.
4: Keep software and operating systems up-to-date
By using the latest versions of your operating systems and apps, you benefit from the latest security patches. This is especially important for apps that contain payment, health, or other sensitive information.
5: Check that websites look and feel reliable
Text which is free from spelling and grammar mistakes – reputable brands will make an effort to ensure their websites are well-written and proofread.
Images that are not pixelated and which fit the screen's width correctly.
Ads that feel organic and are not too overpowering.
6: Review your privacy settings and understand privacy policies
Many of us accept privacy policies without reading them, but with so much data used for marketing and advertising purposes, it's a good idea to review the privacy policies of websites and apps you use to understand how your data is collected and used.
7: Be careful where you click
A careless click can expose your personal data online or infect your device with malware. That's why it's essential to browse consciously and avoid certain types of online content – such as links from untrusted sources and spam emails, online quizzes, clickbait, 'free' offers, or unsolicited ads.
8: Make sure your devices are secure
With all your devices – phones, computers, tablets, smartwatches, smart TVs, etc. – it's good practice to use passwords or passcodes and other security options like fingerprint readers or face-scanning technology.
9: Backup data regularly
It's important to back up important personal information on external hard drives and regularly create new backups. Backing up your data – and your family's data – helps mitigate the impact of a ransomware attack.
10: Close unused accounts
Many of us accumulate old accounts which we no longer use. These can be a weak link in terms of safe use of the internet – not only are old accounts more likely to have weaker passwords, but some of those sites may have poor data protection policies.
11: Be careful what you download
A top goal of cybercriminals is to trick you into downloading malware. Malware might be disguised as an app: anything from a popular game to something that checks traffic or the weather. Or it could be hidden on a malicious website that attempts to install malware on your device.
12: Be careful what you post
The internet does not have a delete key. Any comment or image you post online may stay online forever because removing the original does not remove any copies that other people may have made. There is no way for you to 'take back' a comment you wish you hadn't made or remove an embarrassing image you posted. Don't put anything online that you would not want a parent or prospective employer to see.
13: Be careful who you meet online
People you meet online are not always who they claim to be. Indeed, they may not even be real. Fake social media profiles are a popular way for hackers to groom unwary internet users and pick their cyber pockets. Apply the same caution in your online social life as you would for your in-person social life.
14: Double-check online information
Sadly, fake news, misinformation, and disinformation are all present on the internet. It's easy to feel lost with the flood of information we're exposed to every day. If you read something you are unsure of, do your own research to establish the facts. Reliable websites will have references to the original information source. Suspicious pages won't offer any references at all.
15: Use a good antivirus and keep it up-to-date
As well as following safety tips for online behavior, it's essential to use a good quality antivirus. Internet security software guards your devices and data and blocks common threats like viruses and malware, plus complex ones like spy apps, crypto lockers, and XSS attacks. As with operating systems and apps, it's essential to keep your antivirus up-to-date to stay ahead of the latest cyber threats.
Visit the anti-fraud website to report fraud and cybercrimes.