Receiving a backpack through our Backpack Program? Here are our pick-up locations.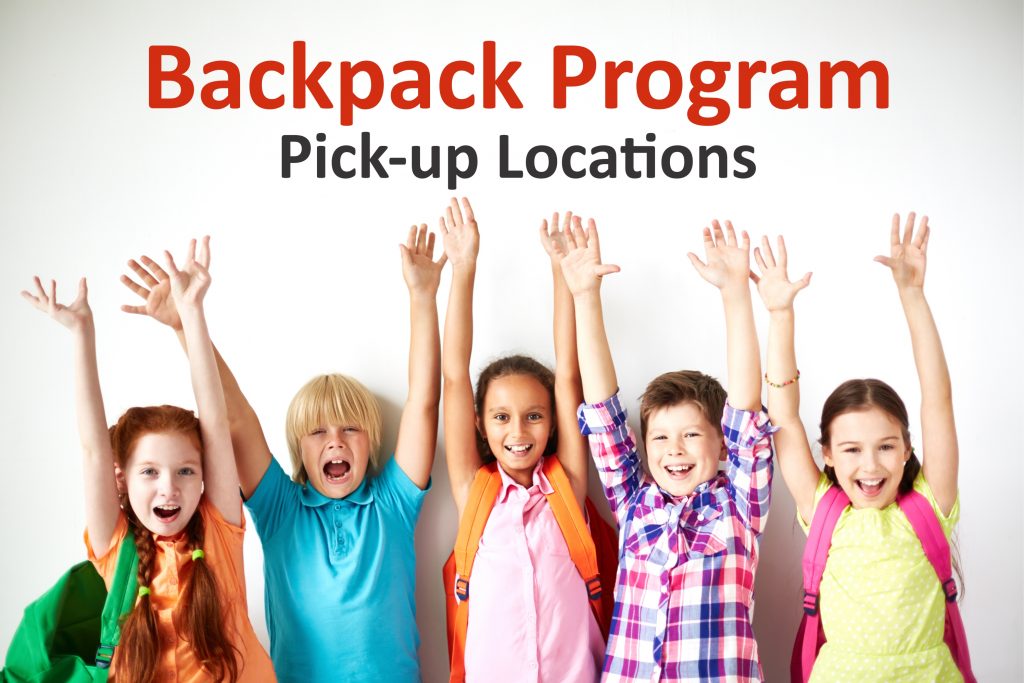 Have you registered for backpacks through our Backpack Program? If so, you will receive a call letting you know that your backpacks have arrived at the pick-up depot.
As of today, only Kincardine and Tara will be open tomorrow for pick-ups. The rest of the locations will be ready later this week.
We ask that you wear a mask when you pick up your backpack and practice physical distancing.
Here is a list of pick-up locations across Bruce and Grey Counties.
GREY COUNTY:
Owen Sound
August 31st, September 1st and 2nd
Heritage Place Mall – 10 am to 4 pm
Meaford
Golden Town Outreach Foodbank
34 Trowbridge St. W. Meaford,
Hours: Monday mornings from 9:30 until 11:30 am and Thursday evenings from 5:30 until 7:30 pm
Markdale
South East Grey Community Health Centre
55 Victoria street in Markdale
8:30-4:30 From Monday- Friday
Durham
Durham Food Bank
185 Elizabeth street east
Credit Union Parking Lot, behind Cole Peppers gas station
Hours: August 27 th and Sept 2 nd 10:30-11:30 am
Hanover
Launch Pad
612 10th St, Hanover, ON N4N 1R9
Thursday, August 27th from 2 – 4:30 pm, Wednesday, September 2 from 9 am to 12 pm, Thursday, September 3 from 2 – 4.30 pm
BRUCE COUNTY:
Wiarton
Salvation Army
576 Edward Street
Phone: 519-534-0353
Hours: Mon-Fri 9:30 am – 4:30 pm
Port Elgin
Port Elgin Salvation Army
614 Barns Avenue, Port Elgin
Hours: Tuesdays and Fridays from 10 am -2 pm
Walkerton
Bruce County Social Services Office (Aryn Becker)
Administration Building located at 30 Park Street in Walkerton.
Wednesday, August 26th from 1:00 pm – 4:00 pm
Wednesday, September 2nd from 10:00 am – 2:00 pm
Thursday, September 3rd from 10:00 am – 2:00 pm
Kincardine
Knox Presbyterian Church
2-4 on August 26 th
6-8 on Sept 3 rd
345 Durham St, Kincardine, ON N2Z 1Y6
Back parking lot, back door
Tara Food Bank
Location: Christ Anglican Church
56 Bruce Rd 17, RR 2 Tara,
Hours: 12-3 on Wednesdays
If you have any questions, please give us a call at 519-376-1560.
If you would like to register for a backpack for your child, please call 211 before August 28th.